Oakville students decorate lockers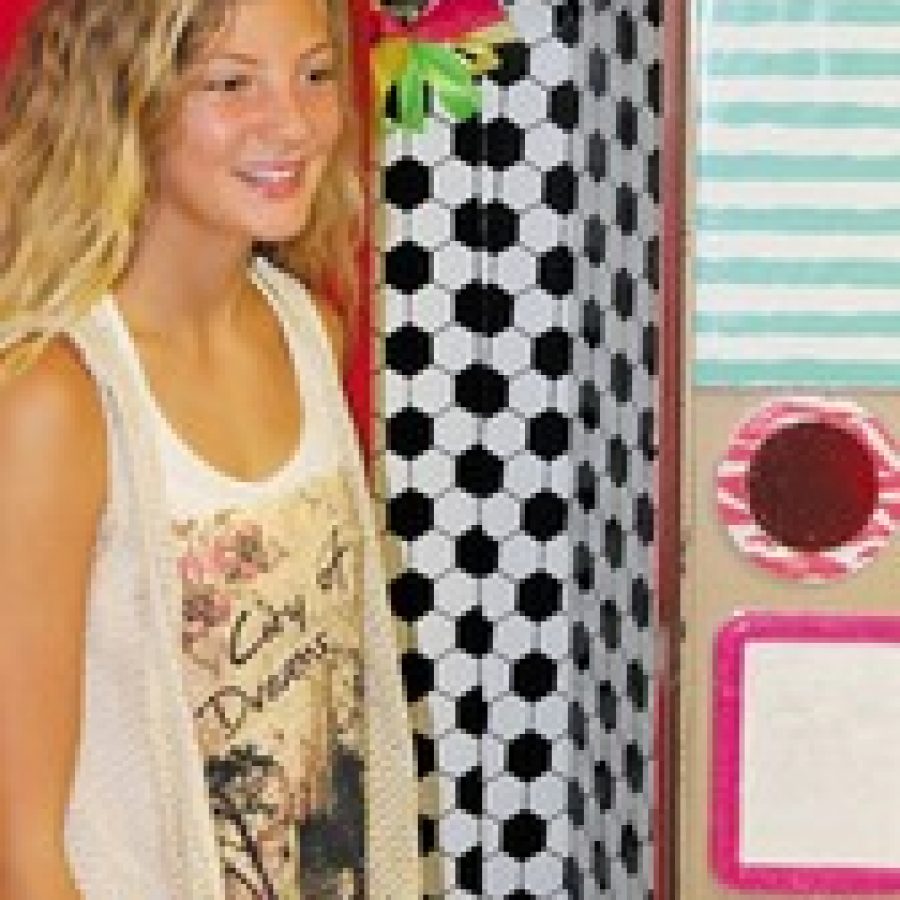 A new school year is underway in the Mehlville School District.
Classes began Aug. 14, but students at Oakville Middle School showed up bright and early, one day early, to decorate their lockers.
Assistant Principal Patrick Bellinger said, "Seventh- and eighth-grade locker decorating is exciting. It's a day for students to come up to school, get their schedules, and walk through the building to find their classrooms. But more importantly it's a time for students to go to their locker, make sure they can open it, and decorate according to their preferences."
Students personalize their lockers and make them their own in what has become a rite of passage for Oakville Middle School. Many lockers feature wrapping paper used as wall paper.
"I've actually seen a mini-chandelier inside one locker," Bellinger stated. "One student installed that. The battery powered unit lights up and everything."
Bellinger said sometimes staff members have to coach students on how to make sure the decoration does not jam up the locker mechanism, so it will still open.
"But it's still a nice initiation to the start of a school year," he added. "They often buy shelves which open up inside the locker. It gives them a little more room for gym clothes and books, and it keeps them better organized."
And Bellinger said having Locker Decoration Day before the first day of school serves a practice purpose.
"Oh yeah, it's louder and more crowded in the hallways right now than when classes are going on," he stated, "because then these halls are silent. But students do a good job making it to class on time because of days like these."