Oakville softball team falls to Eureka in quarterfinal
Tigers accomplished a lot this season, Sturm says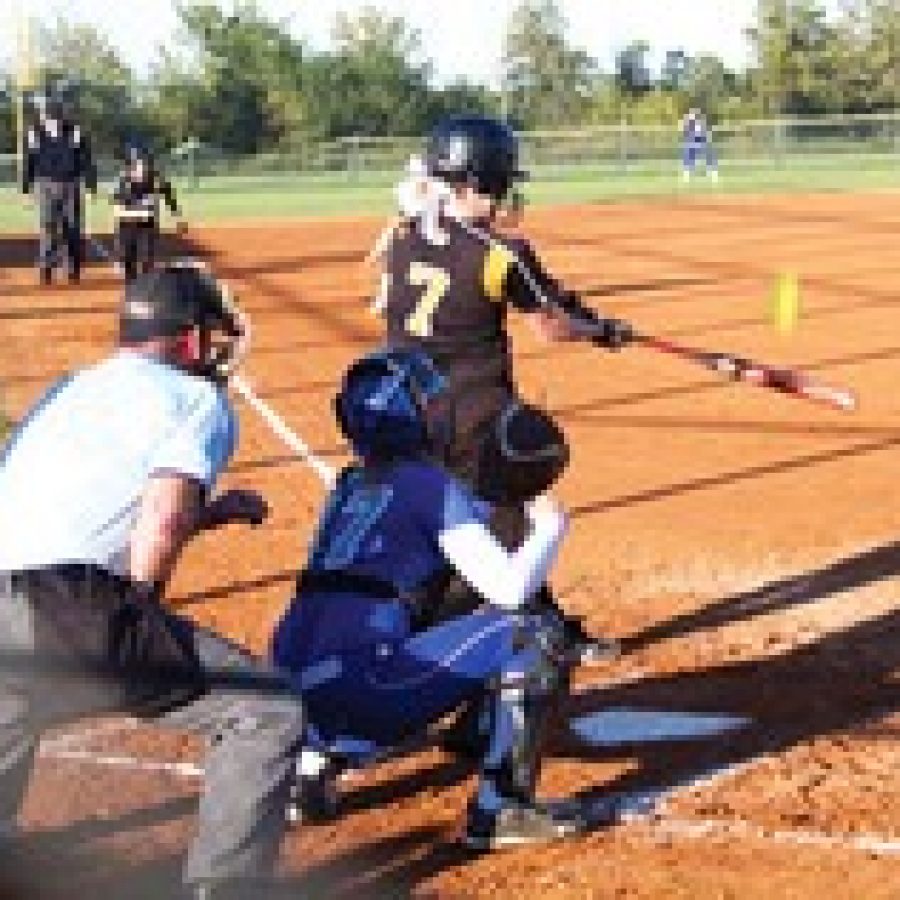 Going into Saturday's Class 4 quarterfinal game against Eureka, the Oakville Senior High School varsity softball team was just three wins a way from its second state championship in four years.
But the Wildcats had other plans for the Tigers as they ended the season for Oakville with a 2-0 victory. In 2012, the Tigers made it one game further with a trip to the semifinals.
On Saturday, the teams were scoreless through four innings until Eureka put two runs on the board in the fifth inning and never looked back.
Eureka posted seven hits against pitcher Alex Frenz, while the Tigers had three hits against the Wildcats' Maddie Krumrey. Katie Reed had two of the three hits for the Tigers, while Megan Allen had the other.
Head coach Rich Sturm told the Call that while the Tigers fell short of their ultimate goal, they accomplished a lot this season.
"Well, we're disappointed in the outcome of the game," he said. "We had a goal of getting to a final four, you know. To get so close, I mean that was disappointing, but it's been an extremely successful season.
"We won 23 games. Won our conference championship. Won a district championship. Won a sectional championship. We will probably end up being ranked in the top five in the final polls in St. Louis, so as a whole, it was an extremely successful season."
Regarding Saturday's game, Sturm said, "The girls played very hard. It was a great effort. Eureka was a little bit better than us, but I tell you what, we played hard and we're just disappointed at the outcome. But certainly these kids have a lot to be proud of."
The Tigers graduate just two players at the end of the school year, but they are very influential players, according to Sturm.
"Adrianna Wegmann was four-year varsity starter and she was the last of the girls from that state championship team in 2010. (She) was a starting third basemen and shortstop on that team," Sturm said.
"And my goodness, Adrianna has played right field, shortstop, third base, first base, was our catcher … You could make an argument she's been probably one of the most versatile players that I've ever coached in my career and that's saying a lot. We've had some tremendous players."
Wegmann had a great year hitting and did a tremendous job defensively as catcher, Sturm added.
Allen is the other senior who will be vacating her spot to graduation.
"She had a great year defensively in center field and batted fifth for us, so she batted in the middle of the lineup," Sturm said of Allen. "She hit a couple of big home runs and finished with an average over .300 and was a solid contributor for us, both offensively and defensively.
"Both of them were great leaders, great kids. I thought they were very instrumental in the success of our team this season."
Looking all the way to next year from the conclusion of the 2013 season, there is every reason for fans to believe that Oakville will keep its stronghold in the Suburban West conference after losing only two players to graduation.