Oakville softball team back at state tourney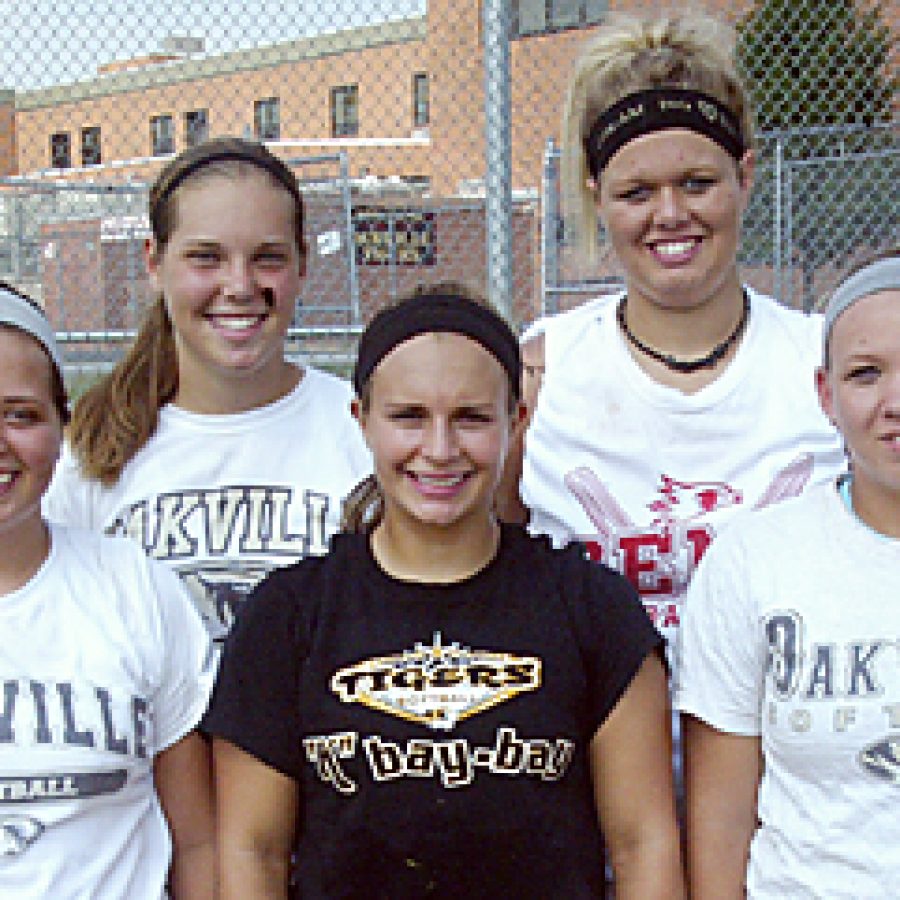 The Oakville Tigers softball team is back at the state softball tournament.
The Tigers' quest for their first state softball championship continues at 11 a.m. Friday in a Class 4 state semifinal against Webb City High School (30-1) at Killian Park in Springfield.
If the Tigers beat the Webb City Cardinals, they will play for the championship at noon Saturday. A loss would put Oakville in the third-place game at 2:45 p.m. Friday. St. Joseph's Academy and Truman High School play in the other semifinal.
Oakville beat Parkway South High School 10-6 Saturday in a quarterfinal at South to improve its record to 24-1. The Tigers' only loss came to Parkway South 3-0 Sept. 29, and the Tigers beat the Patriots early in the season 1-0. The Cardinals' only loss came in August.
The Tigers have a deep well of experience playing for a state championship, but have never finished atop the state.
Last season, the Tigers lost in the state championship. They did the same in 2007 and 2005.
They brought home third-place trophies in 2004 and 2001 and reached the state quarterfinals in 2008 and 2006.
All but the 2001 third-place season came under head coach Rich Sturm Jr.
Oakville senior Julie Kernen leads the team at the plate with a batting average above .500. Senior Remy Edwards has pitched masterfully for the Tigers with an ERA below 1.00.
Kernen will play for the University of Tulsa next year, and Edwards will play at Miami University (Ohio).