Oakville soccer team eyes district title
Tigers soccer coach pleased with work ethic of 2011 team.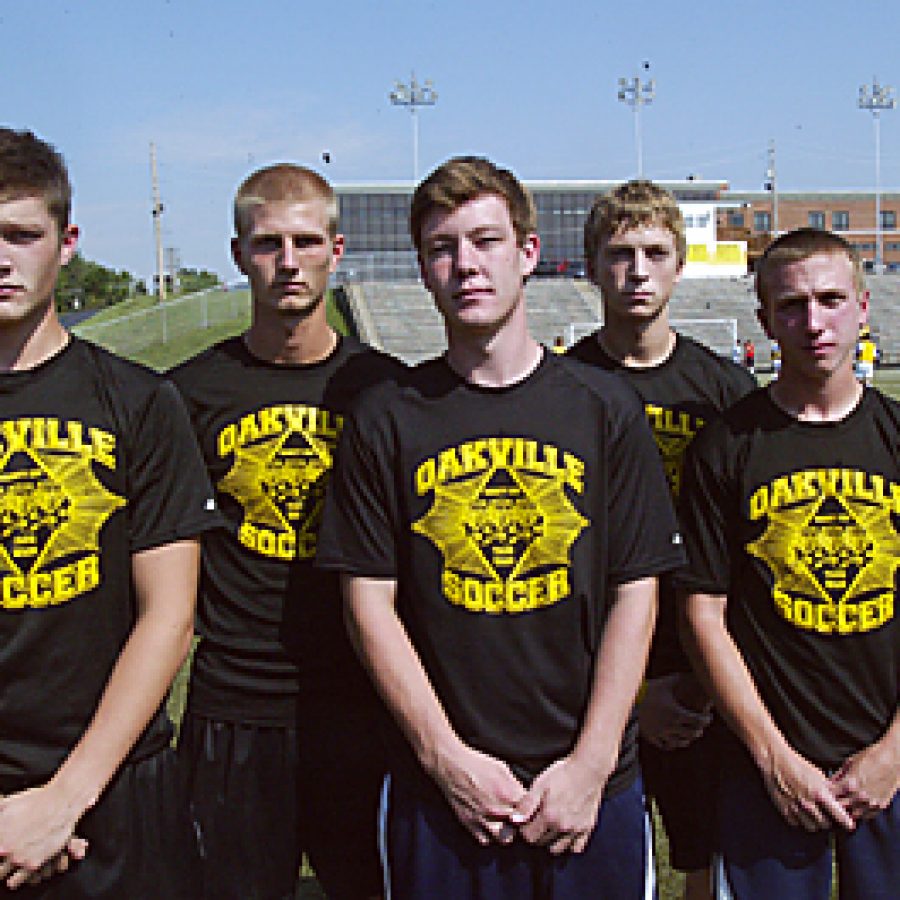 Members of the Oakville Senior High School varsity boys' soccer team hope the intensity they displayed early and late during the 2010 season will propel them into the playoffs and beyond this year.
Head coach Dave Robben led the Tigers to a 18-10-2 record last season before they lost to Vianney in the district finals.
Robben told the Call during a preseason interview that after having great success in the first part of the 2010 season, including winning the Catholic Youth Council Tournament and beating some of the best teams in the district, the pace fell back in midseason, but the Tigers regained their form by the season's end.
Robben is looking for more consistency from his team in 2011, not to mention a better result.
"We want to compete for a district title … We have very high expectations," he said. "As I said, the boys got a taste of what it takes to be successful. The expectation would be to do as well as we did last year in terms of the tournaments and do better than our record from last year."
Leadership from his veterans will be the key this year for the Tigers. Robben is expecting a lot from his seniors.
Returning starters Zach Klipsch, Luke Miller and Clay Stocker will shore up the defense, while Jared Swierk and Patrick McInerney lead the offense.
"Luke (Miller) is back this year combined with Zach (Klipsch) and we are looking for those two to be the keys to starting us forward with a quick transition from defense into the attack," Robben said.
Miller missed his junior season with an injury.
One of the strengths on defense, Robben said, is his players really read the game well and are able to pitch in on the attack without jeopardizing the defense.
With 11 goals and six assists last season. Swierk was the second leading goal scorer last season.
"He has a knack for finding the goal. He's very strong on the ball, very good at attacking the ball," Robben said.
With those five primary seniors returning and eight juniors who received plenty of experience, Robben feels pretty good about this year's squad.
"We go into the season with 13 experienced varsity players, which is a huge plus to have," he said.
The Tigers have a roster of only 19, with two being goaltenders, so the experience level on the squad is high.
The big question, however, is goaltending.
The Tigers graduated their veteran goaltender last season. One senior and two juniors were battling for the spot, Robben said.
"They are working hard and pushing one another for the spot. Maybe early on in the season there will be some sharing," he added.
Robben said that the performance of his squad in the preseason could be a prelude for success.
"The work ethic of this group is phenomenal They push one another to work really hard," he said. "They had a good team chemistry last year and I see that also as a part of this group."