Letter to the Editor 
To the editor:
I am a 1987 graduate of Oakville High School and a park ranger at Crater Lake National Park in Oregon for over 25 years.
Sadly, I saw climate change impact Crater Lake while working there. I witnessed a diminished snow pack and rising temperatures threaten Crater Lake, one of the cleanest and purest lakes on Earth.
During the past four summers, smoke from more intense wildfires drove down visitation and lessened the quality of park visits with unhealthy air conditions and smoke blocking the breathtaking vista views.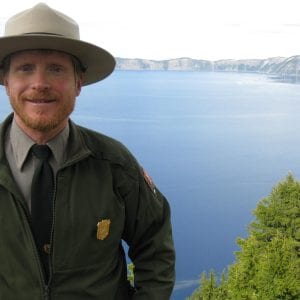 NASA, the National Park Service, the Catholic Church, National Geographic and the Weather Channel all tell us that climate change is real, human-caused, bad and we can limit the damage if we act now.
Please ask U.S. Rep. Ann Wagner to act on climate change by supporting Citizens' Climate Lobby's market-based solution, carbon fee and dividend, to price carbon pollution. Futhermore, ask her to join the bipartisan House Climate Solutions Caucus for climate action.
I look forward to speaking to Oakville High School students on Oct. 15 and 16 about my experience working as a park ranger, seeing climate change and how they can take action.
Brian Ettling
Oakville