Oakville resident Kirchhofer named Northwest superintendent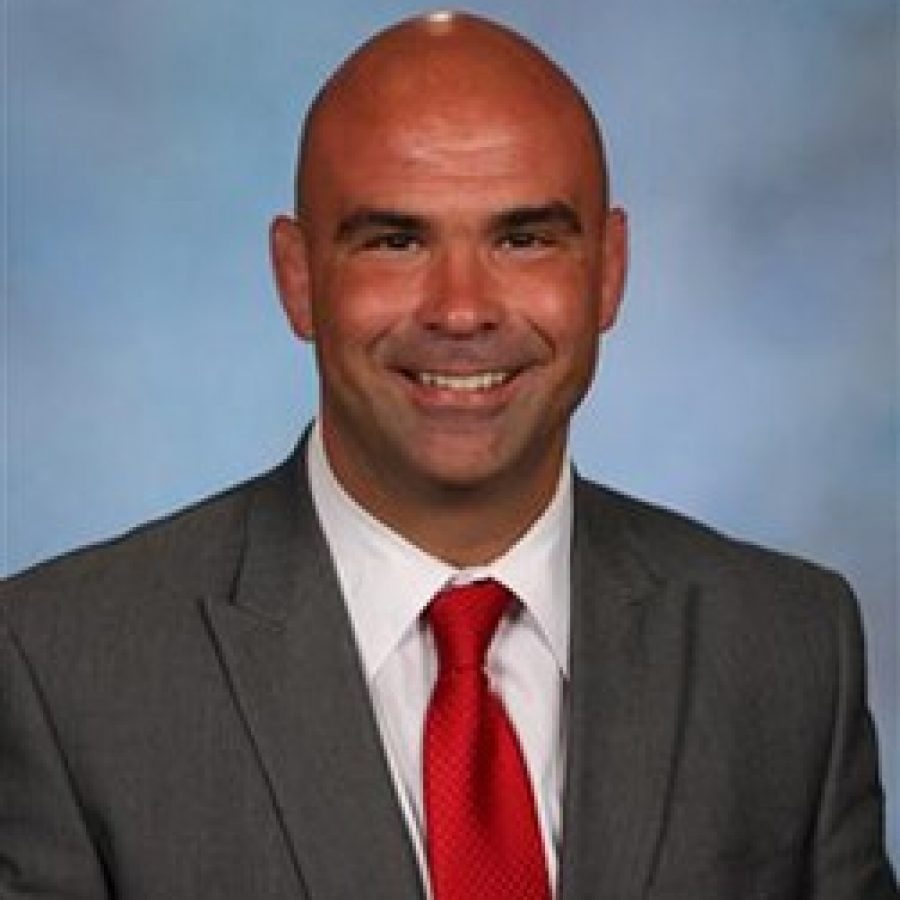 Oakville resident Desi Kirchhofer, the deputy superintendent in Parkway Schools, was named the new superintendent of the Northwest School District in Jefferson County last week.
Kirchhofer is set to start the top job in the High Ridge district July 1. He replaces Northwest Superintendent Paul Ziegler, who is leaving to serve as executive director of Education Plus, also effective July 1, according to a news release.
"I was proud to be named the new superintendent here at Northwest School District," Kirchhofer said in an introduction video posted to Northwest's website this week. "I've already started working with Dr. Z on a smooth transition, so I'm very excited to learn more, but I've heard some outstanding things about this community and the things the schools are doing.
"So I couldn't be prouder to be here today. I want to thank the community and the schools for a great warm welcome already, and I want to thank the school board for giving me this opportunity to serve here in the Northwest School District."
Kirchhofer has been married to his wife, Terri, for 23 years. They live in Oakville and have two children. Their daughter Tori attends the University of Alabama and will graduate with a degree in business marketing. Their son, Desi Jr., is a senior at Oakville High School and will graduate in May.
Mehlville Superintendent Chris Gaines knows Kirchhofer from their mutual involvement with the Missouri Association of School Administrators, or MASA, and applauded his hiring at Northwest.
"I am really excited for him and happy for him — Northwest, that'd be a good job for him," Gaines told the Call. "He's a big Mehlville supporter, he really is. He lives in Oakville, he taught at Mehlville, he's a good guy."
During the search, the Northwest Board of Education was most impressed with  Kirchhofer's energy and proven track record of innovative ideas, board President Retta Tuggle shared in the release.
"We as a board fully support Dr. Kirchhofer and his ability to think outside the box," she said. "Not only will he be an asset for our students and staff, we truly think he will become an integral part of our community and help take the Northwest School District to new heights."
Kirchhofer's career in education began as an English teacher in the Mehlville School District. Besides his classroom experience, Kirchhofer coached hundreds of students in football, track  and wrestling.
Seeing the positive impact he had on students in the classroom and on the field is what drove him to continue his education, according to the release. After obtaining his master's degree in education, educational specialist and several certifications, Kirchhofer recently obtained his doctorate in educational leadership from Maryville University. 
In addition to his educational endeavors, Kirchhofer remains heavily involved in professional and community organizations. He has served as co-chair for MASA/Central Office Administrators.
In his home school district, he served as an adviser for Mehlville's previous strategic plan, COMPASS. It was because of that service and his commitment to that community that he was named one of the founding fathers of the South County Athletic Club.