Oakville man wanted for Chesterfield shooting captured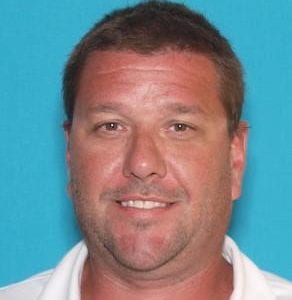 An "armed and dangerous" Oakville man wanted for allegedly shooting into a house in Chesterfield is in critical condition after leading police on a chase in Arkansas Wednesday night and then trying to kill himself, police said.
Phillip Stroisch, 42, of the 500 block of Susan Road in Oakville, was wanted by police since Tuesday morning for allegedly firing "several rounds" from a handgun into a house on Forest Crest in Chesterfield around 4:58 a.m., shooting two people inside. The Chesterfield Police Department said two people were hit by the bullets but their injuries were not life-threatening.
The shooting victims appeared to be targeted, but the city's Police Department did not disclose how Stroisch knew the house's occupants. The shooting is believed to be connected to an unspecified domestic incident that happened earlier in south county that is being investigated by the St. Louis County Police Department, Chesterfield police said.
A woman from the St. Louis area was driving near Bald Knob, Ark., Wednesday night when she spotted the silver 2011 GMC Yukon with Missouri license plates driven by Stroisch. Convinced that it was the same car she had heard about in St. Louis news reports, she followed the Yukon and contacted local police in Arkansas, who found Stroisch.
But the suspect led police on a chase that ended when police were able to disable the Yukon. Stroisch attempted to take his own life, but was unsuccessful. He is in critical condition at a hospital in Arkansas.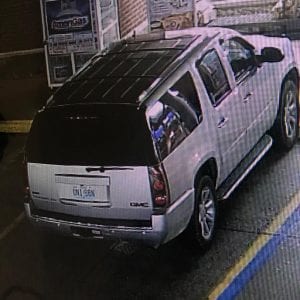 Stroisch had last been spotted in surveillance video at a gas station around Highway 47 and U.S. Highway 61 in Troy around 5:45 a.m. the morning he allegedly shot into the house. Police asked the public not to approach Stroisch, who could be "armed and dangerous."
"We cannot thank the witness enough for recognizing the vehicle and having the courage to contact police and provide the vital information," Chesterfield police wrote on their Facebook page. "Without her help, a dangerous suspect would still be at large."
County prosecutors charged Stroisch Tuesday with four felonies for the Chesterfield shooting, including two counts of armed criminal action and two counts of first-degree assault or attempted assault. Bond was set at $50,000.
Stroisch is 6 feet, 3 inches and 240 pounds, according to bulletins sent out asking for citizens to contact police if they saw him.
St. Louis County police said their detectives are investigating an incident of domestic violence at Stroisch's house in Oakville that was called in about 5:06 a.m. Officers from the South County Precinct responded to the scene.
The incident is under investigation by the St. Louis County Police Department's Domestic Violence Unit and that investigation is still "very active," police said Thursday.
Although the times the incidents appear to have been reported do not line up, the Oakville domestic violence incident happened before the Chesterfield shooting.