Oakville man killed in police shooting in Maryland Heights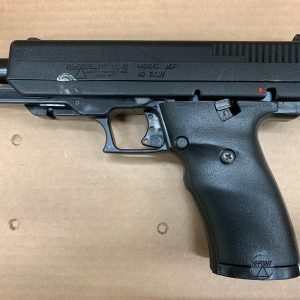 An Oakville man was shot and killed by Maryland Heights police over the weekend, with three officers saying he confronted them with a handgun before all three shot him.
Bradley Arning, 42, of the 4400 block of El Paulo Court in Oakville, died after being taken to a hospital after the shooting. Police described him as a "suspect" in the disturbance call they were summoned to Sunday morning.
The St. Louis County Police Department, which is investigating the officer-involved shooting, said three officers from the Maryland Heights Police Department fired at Arning. One of the officers who shot at Arning is a sergeant, 62, with 40 years of law enforcement experience. The second officer, 63, has 43 years of experience, and the third officer is 29 with five years of experience.
Maryland Heights police responded to a call for a disturbance about 10:34 a.m. Sunday in the 2800 block of Briarcote Lane in Maryland Heights, according to the police account.
Arning used to live at an address in that same block, which is owned by a woman, according to court and county records. Police said the two had a previous relationship, but they did not know the extent or the circumstances of that relationship.
When officers arrived, they say they were "confronted" by Arning, who they say drew a handgun on the three officers.
"The officers fatally wounded the suspect," the St. Louis County Police Department said, although they did not specify how many shots were fired or which of the officers fired the fatal shot.
A handgun was recovered at the scene, police said. A photo of the gun was publicly released.
A county police spokeswoman did not yet know the number of shots fired or which officer fired them. As for whether the gun was registered to Arning, she said guns no longer need to be registered in Missouri.
Arning has no prior criminal history in Missouri beyond pleading guilty to a conservation fine in Maryland Heights earlier this year.
The Maryland Heights department requested the assistance of the St. Louis County Police Department to investigate the shooting.
The investigation is "very active," the county department said.
Anyone with information is asked to contact the St. Louis County Police Department at 636-529-8210 to speak to investigators regarding the incident.
To remain anonymous or potentially receive a reward, you can contact CrimeStoppers at 1-866-371TIPS(8477) if you have any information regarding the incident.