Oakville High School football team looks to hit the ground running for '10 season
Oakville coach putting trust in young talent this season.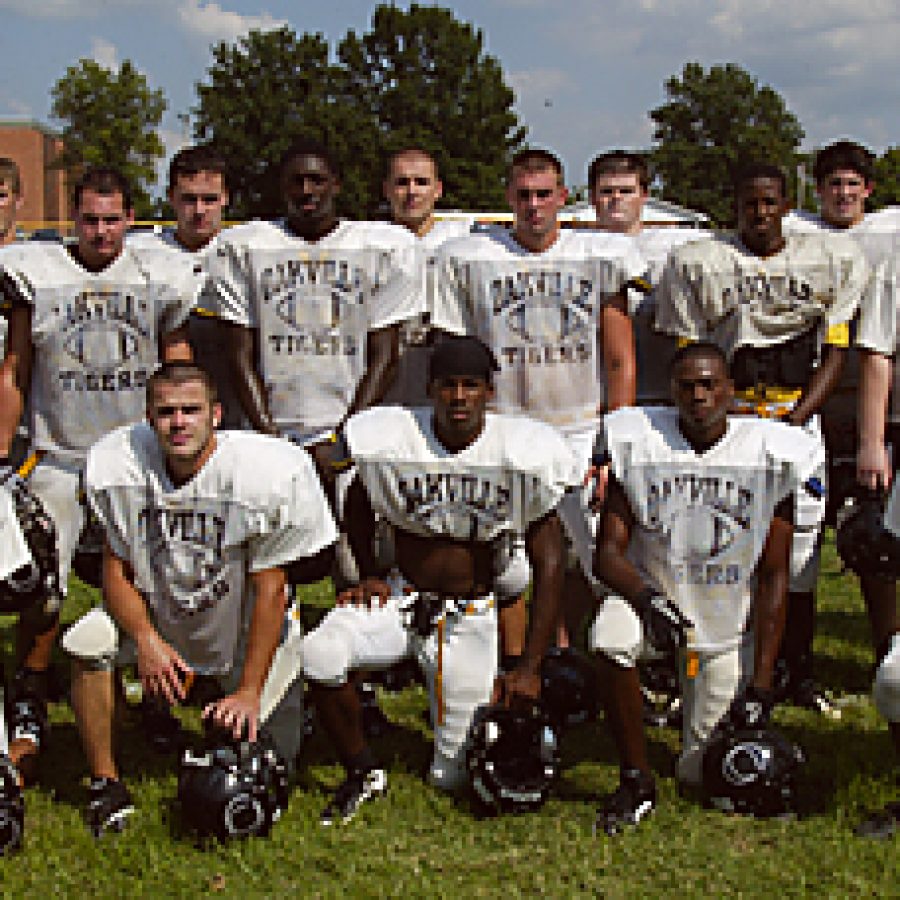 The Oakville Senior High School Tigers will hit the ground running when they be-gin their campaign to return to the Class 6 football state semifinals and further.
The 2009 Tigers that lost to eventual state champion Hazelwood Central in the semifinals were senior-laden and pass-happy.
This year's Tigers will attack with speed on the ground.
"Our offense should be able to hold its own. Last year, we were more of a passing team. We had a quarterback (Joe Plassmeyer) who had been in the program a few years, and who's now at Lindenwood. We put a lot of trust in him and we had good receivers who knew the program," Oakville head coach Arlee Connors said.
Connors is putting his trust in a lot of young talent this fall. He said Oakville likely will start five sophomores and about 10 juniors. Junior Javon Henderson takes over at quarterback after starting at cornerback last season.
"He's our starting quarterback right now. He's very elusive and fast. And he can throw, as well," Connors said. "We'll do some option and some quarterback-designed runs."
Henderson will utilize his backfield mate, senior Darrion Moore. Moore led Oakville with nearly 1,000 yards rushing in both his sophomore and junior seasons.
Moore's and the rest of the Tigers' success will rely heavily on an entirely new offensive line.
"You always need to work on your offensive line. We graduated all of our offensive line, but the funny thing about that was that we didn't know who was going to be on the line. We had two kids coming back, but everyone else was a surprise," Connors said.
Oakville does know this offensive line will be bigger than last year, however.
Connors said the Tigers' strength will be the defense, where Oakville returns five starters. Senior safety Brett Carrigan and senior cornerback Lavell Benford were consistent playmakers last season in their second seasons as starters. Benford will line up at wide receiver on offense, as well.
Senior linebacker John Golobic also has plenty of experience to know how to guide the Tigers to their third-straight season with a victory in the MSHSAA playoffs.
"We feel we have the kids to do it, and we know how to do it. We just have to do it," Connors said.
Oakville has advanced out of district play in three of Connors' five seasons as head coach, and last season represented Oakville's deepest postseason run in school history. The road will be tougher this season as Eureka High School replaces Seckman High School in Oakville's district. Fox and Northwest high schools remain.
"They're ready to see what they can do in a new conference and a stronger district," Connors said. "The district will be tougher than it has been."
The Suburban West also made changes by adding Eureka and Fox and dropping Kirkwood.
Oakville Varsity Football
Sept. 3 Marquette H 7 p.m.
Sept. 10 Parkway South A 7 p.m.
Sept. 17 Mehlville A 7 p.m.
Sept. 24 Francis Howell North H 7 p.m.
Oct. 1 De Smet H 7 p.m.
Oct. 8 Lafayette H 7 p.m.
Oct. 15 Fox H 7 p.m.
Oct. 22 Northwest A 7 p.m.
Oct. 29 Eureka A 7 p.m.