Oakville graduate earns national award for his work in the student activities field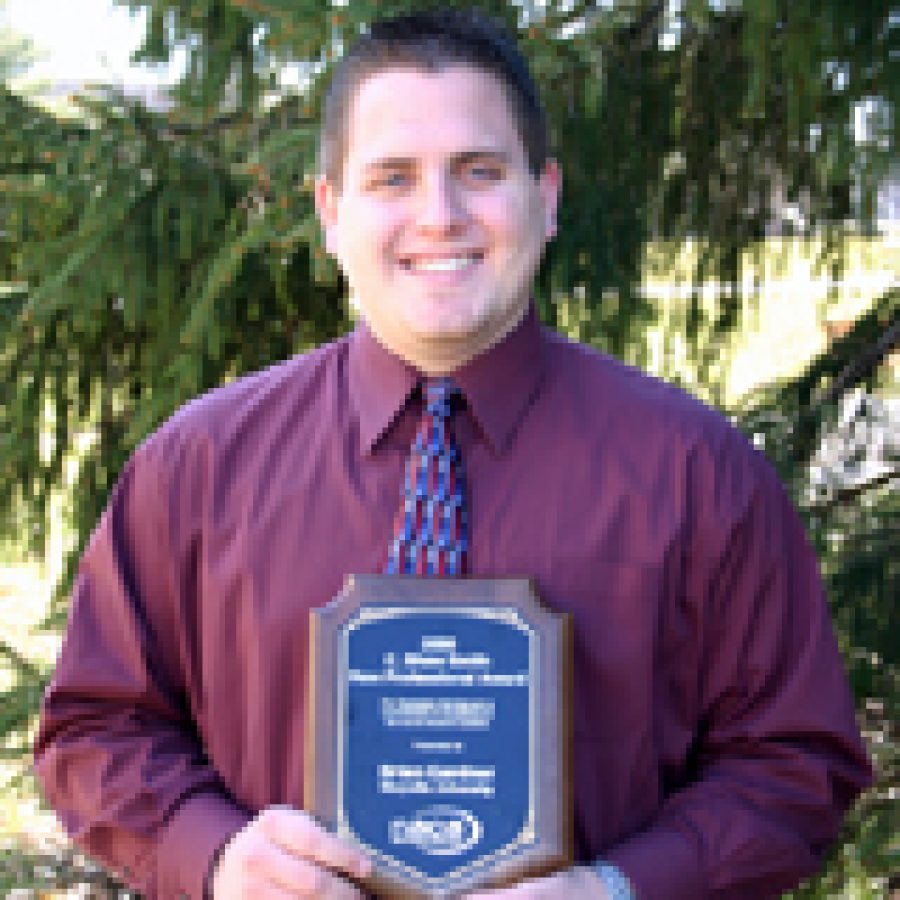 By his own admission, Brian Gardner rare-ly is tongue-tied.
But words were hard to come by when he was honored with a national award by his peers in the student activities field.
"When I got up on stage and was handed the plaque, they gave me the opportunity to say something and I couldn't, didn't know what to say," said Gardner of St. Louis, Maryville University's Student Involve-ment Program coordinator.
"I couldn't even mutter thank you," he recalled in a news release. "And, for those who know me, I am never speechless."
Gardner earned the C. Shaw Smith New Professional Award from the National Association for Campus Activities last month at the organization's convention in Minneapolis, according to the news re-lease.
The award, given annually to one student activities member in the nation, honors someone who has made a significant contribution to campus life as a new campus activities professional who has worked in the field for five years or less.
Gardner, a 2003 Maryville graduate and a 1999 graduate of Oakville High School, joined the Student Life Department that summer.
He is the son of Kevin and Nancy Gard-ner and the grandson of Bob and Margie Brawley and Lola Gardner, all of Oakville.
"I feel totally honored to have received this award," he said. "It is a direct result of the amazing things that are going on around here at Maryville."
Gardner said he appreciates the support of his Maryville colleagues who nominated him for the award.
"I have to admit, I treasure the letters of recommendation more than the award and the plaque itself," he commented. "I especially love the letters written by the students because it shows that the people to whom my job matters most are recognizing my efforts.
"If it wasn't weird, I would hang the letters on my wall instead of the plaque it-self," he added.