Oakville football team falls to Hillsboro
Tigers to tackle Parkway Central on Friday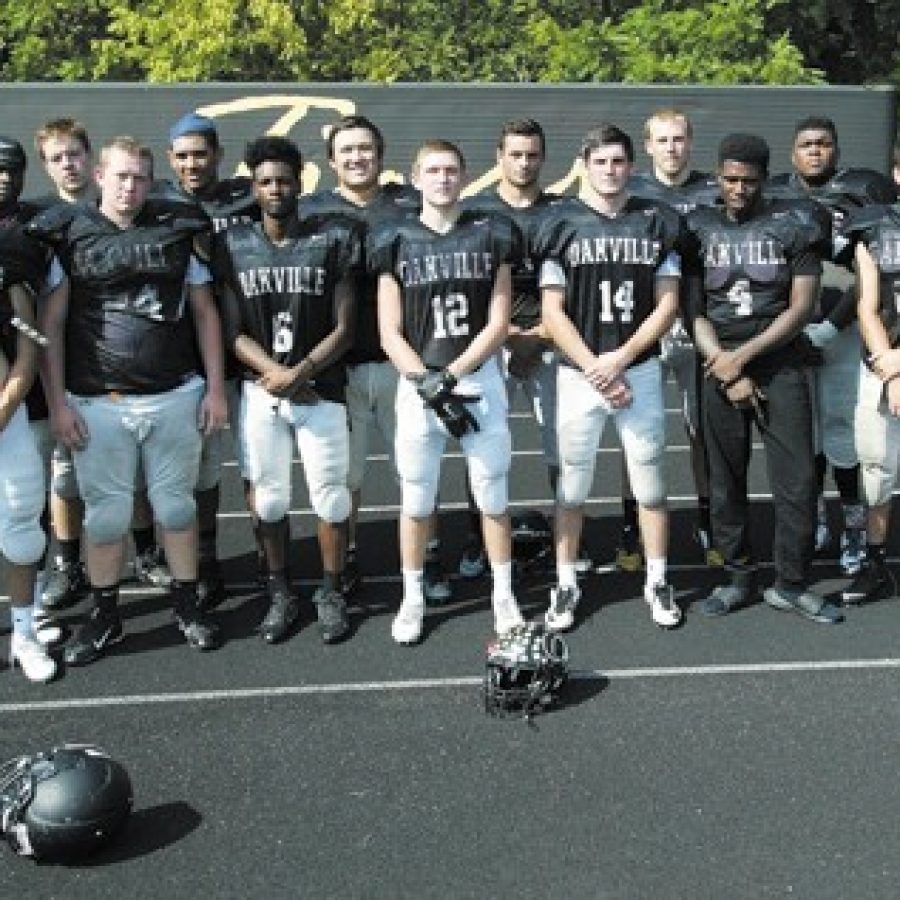 For Oakville High School varsity football fans, watching their team lose its second consecutive game is not an ideal way to start the 2016 season.
On Friday, the Tigers hosted Hillsboro in a back-and-forth offensive battle that ended with Oakville on the losing end of the 41-34 score.
The week before, the Tigers dropped their season opener to Lindbergh by two points after a game-deciding punt block and touchdown by the Flyers.
Oakville head coach Arlee Conners said last week's game had a similar feeling to the opener.
"It was similar to last week — a lot of self-inflicted wounds, pretty much, once again, and too many mistakes, way too many mistakes, and we had chances to win," he told the Call. "I think our defense, they fought hard, but we had a few fourth-down situations where we missed and they ended up with a touchdown on fourth down."
Oakville had opportunities to win, Conners said, "But again, we had too many mistakes that cost us and we've got not a young group but a lot of kids who haven't played varsity football … It's a different tempo and a different speed and sense of urgency, and we are still figuring it out. But hopefully we get it figured out sooner than later."
Offensively, the Tigers made some good strides, as they put up 34 points, more than doubling their total from the first week of the season, but they still struggled, according to the coach.
"We put up a lot of points, but easily we should have had a lot more," he said. "We were in the red zone like four different times and didn't score — one we missed a field goal — so the opportunities were there …
"They made more plays than we did. They didn't make the mistakes that we did, and I think ours were too many to overcome."
Oakville will go on the road this Friday to tackle Parkway Central, which will not be an easy task, according to Conners.
"They are always a good team, a solid ball club. I'm sure they are going to be better than the teams we've played so far, so we are going to have to come out definitely, step our game up and play it better," he said.