Oakville field hockey team setting its sights high
Coach counting on veterans to lead team to new heights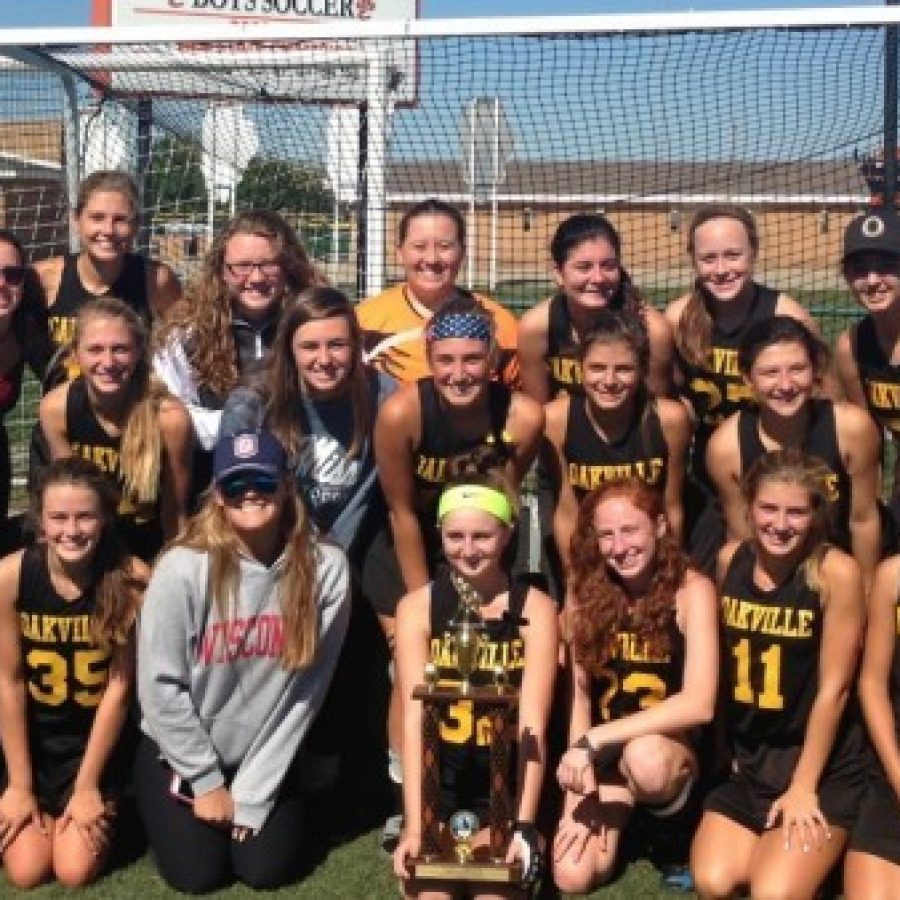 The Oakville High School varsity girls' field hockey team is off to a 2-2-2 start and has set its sights high over last season, which saw some successes.
Tigers head coach Christina Gambaro told the Call she wants to be in a better spot at the end of the regular season this year.
"My expectations are that we keep improving. Each year, the goal is to improve on the season before," she said. "Last year, we won the Silver Division of the Public School Tournament. This year, we want to be in the Gold Division. Last year, we had to play in a 'play-in game' in the State Tournament. This year we want to qualify without needing that play-in game."
Gambaro has been head coach for three years now and has had basically the same group of players with her the entire time.
She is looking to her veterans to help lead the squad to new heights.
"Erin Rossics at stopper is the backbone of my team. She is a four-year varsity starter," she said. "Jessica Anderson is another senior returning starter who is my main offensive threat. She has aggression and sheer determination — two things that are near impossible to teach.
"Junior sweeper Stephanie Lato and senior wing defender Hannah Baker are two other returning starters who have both brought their games to a new level this year. Finally, sophomore Allison Brennan has taken on the role as starting defensive back and has really been impressive so far this year."
With all the team's defensive talent returning, it's no surprise that is Oakville's biggest strength in the early going.
"Our strengths have definitely been on the defensive end. All four of my defenders have upped their games both with their defensive skills, but also with their stick skills," the coach said. "Lato has really improved on talking on the field and that has helped keep the defense organized, which was something we were seriously lacking last year."
The key to success this season is offense.
"The key for us this year is to find a couple more kids who can create scoring opportunities. Right now, we rely too heavily on Erin and Jessica and teams catch on and put extra pressure on them," she said. "If we can spread our points of attack out, it will make all the difference in the world."