Oakville field hockey squad sets sights high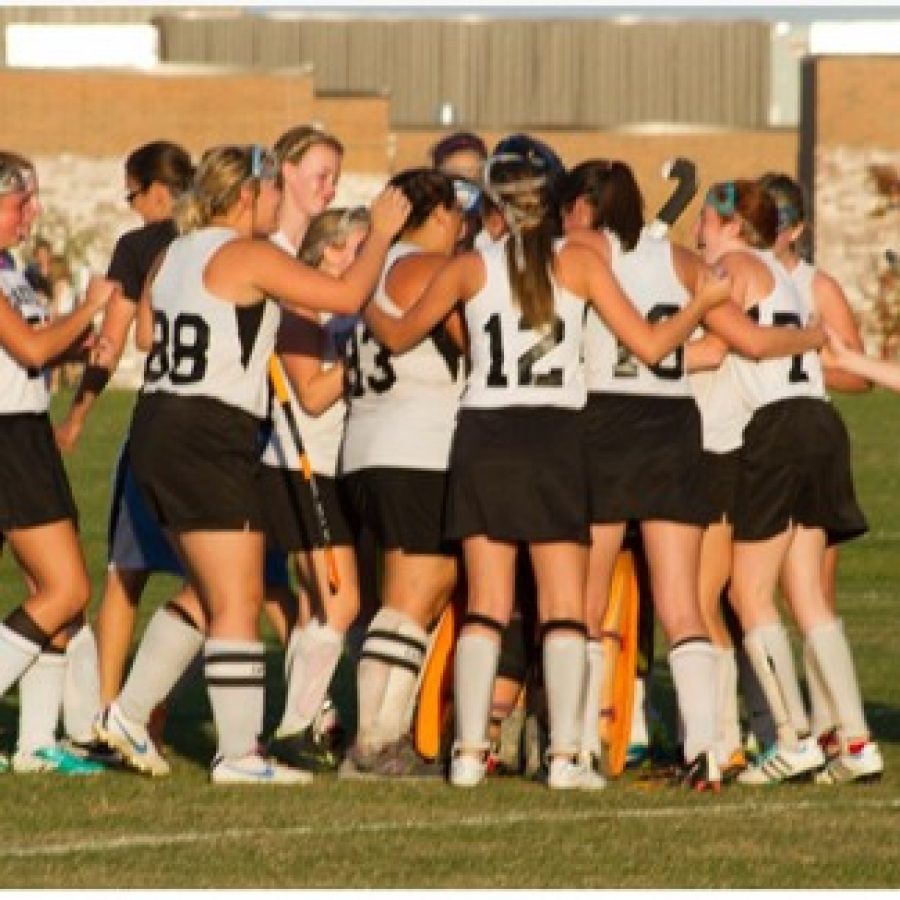 The Oakville High School varsity field hockey team boasted its best record ever last year and looks to build on that success for the 2016 season.
Last year, the Tigers went 10-10-1 and won the first round of the state tournament.
The Tigers adopted a field hockey team roughly 15 years ago, and the Oakville team became a fully funded program for the 2014-2015 school year.
Oakville Athletics Director Becky Czuppon is pleased with the team's accomplishments last season, and attributes much of that success to the team's new head coach.
"The new head coach, Christina Gambaro, has brought a lot of great development to the program, both fundamentally and strategically. It has paid off at both the JV and varsity levels," she said.
Gambaro said she had an athletic group of freshmen last year.
"I think we just added a really good crop of athletic kids," she said. "My job was really easy. It was my first year last year. I had the athleticism. All I had to do was kind of get that athleticism to take on some field hockey skills, and things just kind of seemed to click for us.
"Last year especially, we were really young. This year we're still pretty young, but they didn't pick up any bad habits. So things they were learning, they were learning how to do correctly and it made all the difference in the world just having a good athletic crop."
The Tigers graduated just two seniors from last year's squad, and Gambaro is looking to her three captains to help lead the way to another great year.
Seniors Rachel Lile and Veronica Mohesky, along with junior Erin Rossics, will serve as captains.
"Rachel has just awesome leadership skills, on and off the field. She's just really good for the new players … and she has really taken on that whole kind of mother-bird, nurturer-type person. (Veronica) is our leading goal scorer returning, so she's obviously clutch on offense," Gambaro said. "Erin is just kind of the nucleus of our team. She is skillwise really very strong. She keeps the defense organized.
"She is a communicator and just kind of an all-around team player. But the three of them have really grasped on to the idea of being leaders and being captains and really bonding this team together …"
The Tigers have a well-rounded team this year, and Gambaro expects the team to have success not only this season, but also into the future.
"Our focus is getting the freshmen and sophomores as much playing time and as much experience as possible, especially the freshmen, because we've got four really awesome freshmen this year as athletic as our last group of freshmen, our current sophomores," the coach said.
"Strengthwise, we've scored five goals this season, coming from four different people. So having a whole bunch of people that can score goals is clutch, especially as we get into the heart of our schedule, which is going to be a lot more difficult this year than it was last year. So I think that having a balanced offense and having an organized defense is going to help us have some success this season."