Oakville Elementary dedicates new rock-climbing wall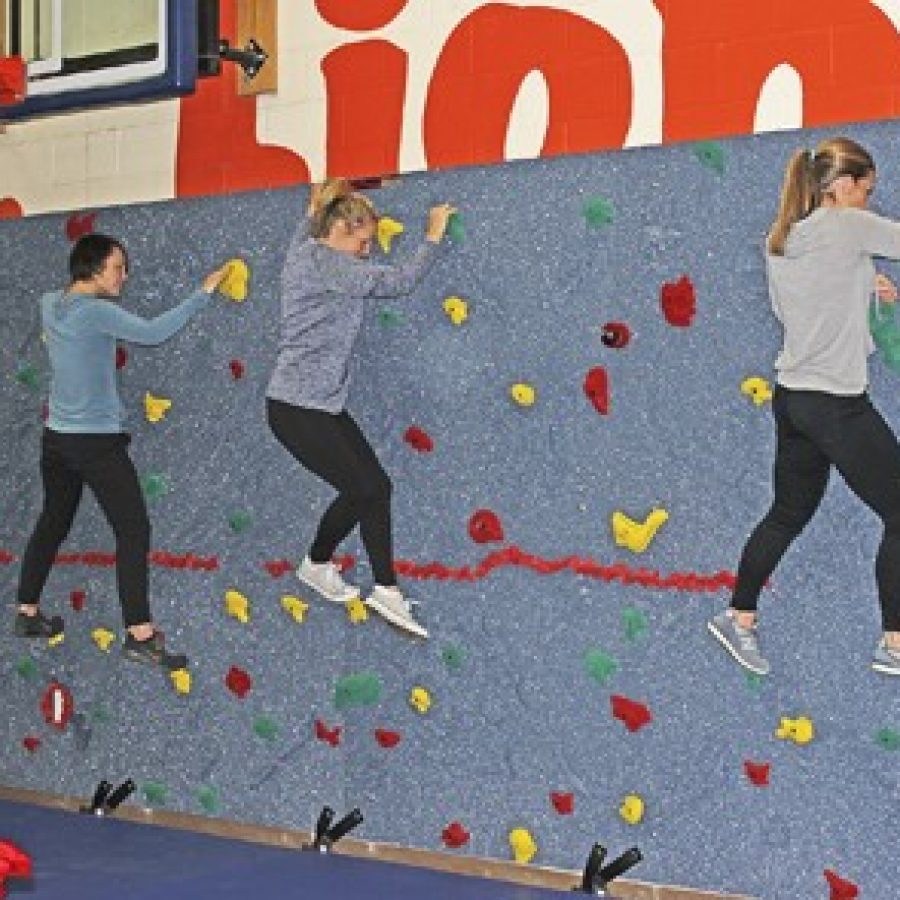 A new rock-climbing wall inside the gym at Oakville Elementary School recently was dedicated.
A special assembly was held earlier this month so students could be a part of the ribbon cutting, and several teachers took a test climb so they could show the students how it works.
The wall will be a part of the school's physical education program, and special after-school dates will be set up so each classroom can enjoy more time on the wall. In February, the school will begin OES Camp Everest, which will promote mindfulness through yoga and rock climbing.
Funding for the wall was provided by Oakville parents through the Oakville Elementary PTO.
"The students are so excited about the new rock-climbing wall," Principal Chad Dickemper stated in a news release. "It will be a great way for them to improve their motor skills and their sense of balance. Additionally, it's wonderful for their self-esteem as they learn how to successfully navigate the wall."