Oakville boys to give 110 percent
Numbers few, but spirit strong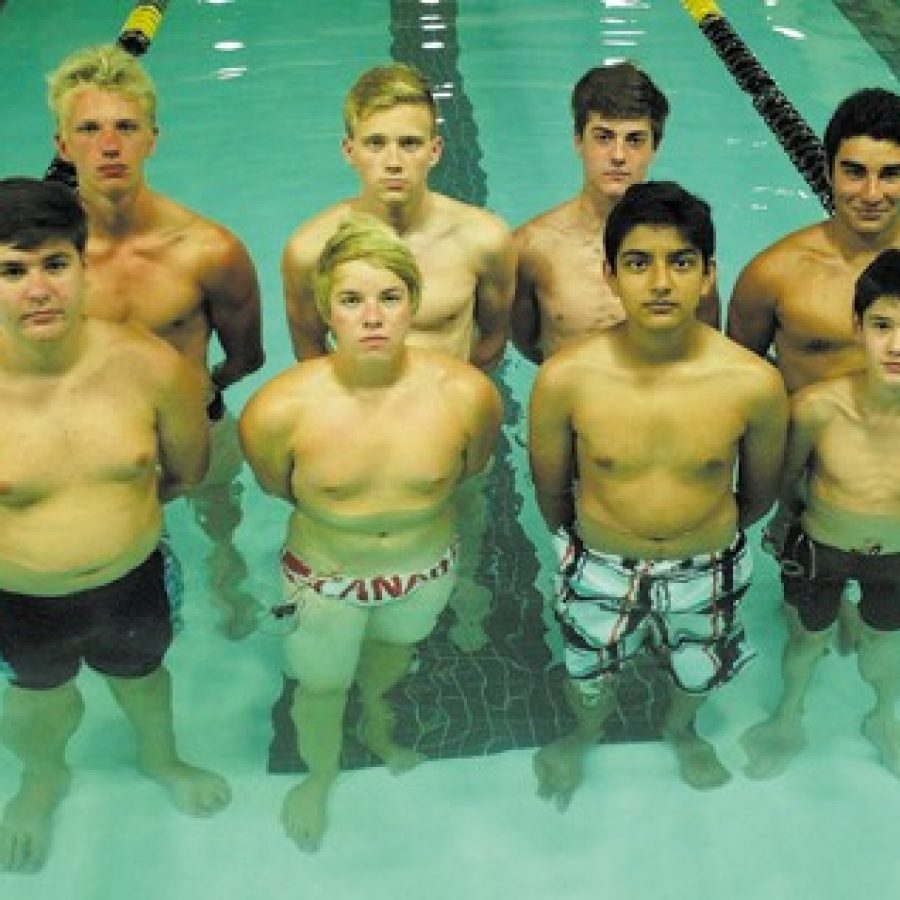 Because of lack of participants in the Oakville High School swimming and diving program, the chances of winning a swim meet this season are very slim, but the Tigers aren't going to let that hold them back.
Working hard, improving and competing are more important to the squad than its cumulative score at a meet, according to Oakville head coach Dan Schoenfeldt.
"I feel good about them. I think we've got a good group. I think they'll all improve," he told the Call. "We are such a small team. Right now, we only have eight.
"Winning meets probably isn't the reality, but individual improvement. This group has already come in and shown that they can work as hard as any team that's come before them."
Schoenfeldt said all eight members of the team are fully engaged in practice, with high energy and effort.
"I'm incredibly impressed with how they have kept a positive mindset and work as hard every day as anybody I've ever seen — across the board, all eight of them," he said. "It's really been kind of neat because, obviously, things could go the other way when you only have eight.
"You can't even fill a complete meet lineup. But they come into practice every day and they give 110 percent. I'm pretty proud of them," Schoenfeldt added.
Five of the Tigers' eight-man team return from last season.
Seniors Keith Smith, Austin Fortuny and Nicholas Cracchiolo come back along with junior J.P. Latreille and sophomore Christian Boll.
Despite not having enough manpower to conquer across the board, the Tigers look to be competitive in some events, according to Schoenfeldt.
"I don't think we will be too bad in the relays. I think we will be competitive in the relays," he said. "We have such a small group. We have one or two that are pretty good at each of the four strokes, so I think we can compete in the medley relay. I think we will be strong in the butterfly.
"J.P. continues to improve in the 500 (and) Christian and Keith in the butterfly. We've got a couple guys that can sprint. So I would say the medley, the fly, the 500 … we'll be pretty competitive in."