Nolan, McGuire vie in Sunset Hills' Ward 1
Candidates answer Call's exclusive questionnaire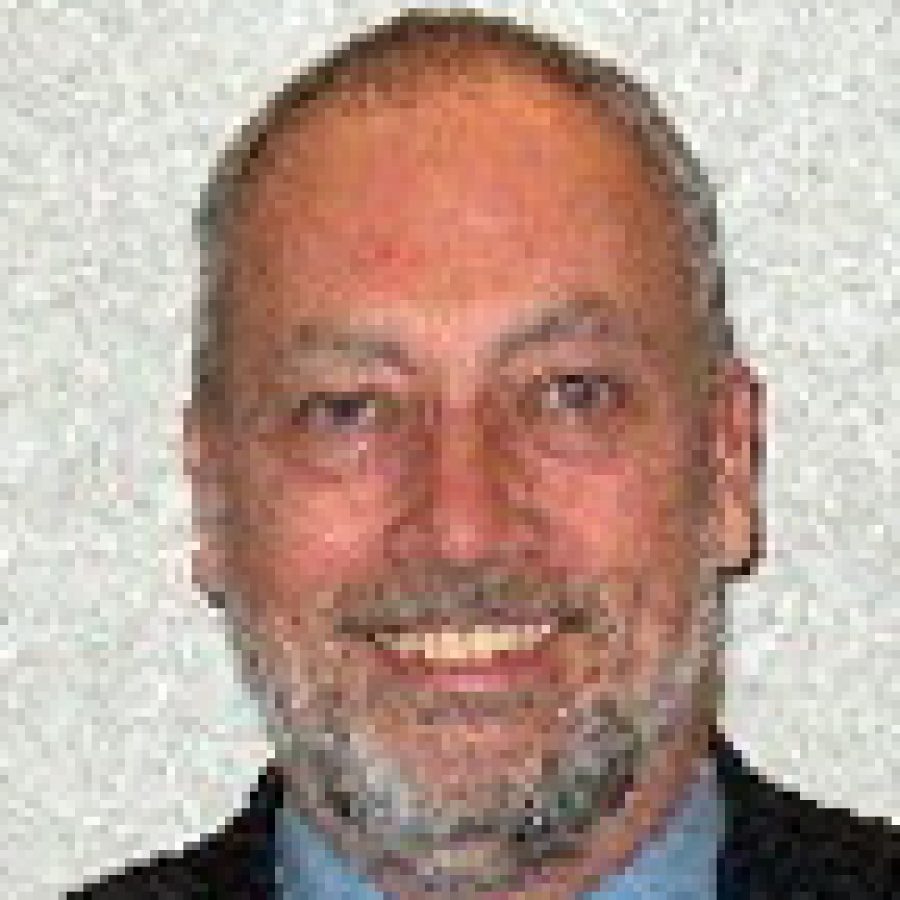 Political newcomer William J. "Bill" Nolan Jr. will challenge incumbent Sunset Hills Ward 1 Alderman Douglas J. Mc-Guire Jr. in the April 7 election.
McGuire is seeking his second consecutive two-year term.
Asked to identify the most important issue in the race, the candidates responded:
• "Raising awareness to citizens of the importance of spending money in Sunset Hills. Without sales-tax revenue, city services will decline drastically," McGuire said.
• "The financial health of Sunset Hills in the future," Nolan said.
McGuire, 59, 12501 Maret Drive, 63127, is a doctor of optometry at McGuire Vision Center and De Soto Eye Care. He and his wife, Judy, have two children in school.
He is seeking re-election "to serve the needs of all the citizens of Ward 1 and complete the building of the community center and new pools."
Other issues perceived by McGuire include: "Our city needs a community center to accommodate the modern lifestyle of our youth and our seniors. Our city pool has lasted beyond expectations and needs replacement. Working with department directors to keep costs down and maintain a sustainable budget."
Nolan, 66, 1470 Royal Spring Drive, 63122, is the president/owner of Nolan Office Interiors. He and his wife, Mary, have three grown children.
He is seeking office "to better serve the 1st Ward and the people of Sunset Hills."
Other issues perceived by Nolan include: "We need a 'long range' financial plan. We need to develop the 'north' front door. Bob Evans has been derelict long enough. We need to increase communications with subdivision trustees …"
The candidates gave the following re-sponses to a Call questionnaire:
What is your position on the use of tax-increment financing and other tax tools?
McGuire said, "TIF for corporate use has widely been reported as helping developers without much gain for cities. TIFs help shift sales-tax revenues from one new development to the next."
Nolan said, "I support the use of TIF financing to redevelop 'blight.'
"I also think it is often abused for the benefit of the developer."
Do you agree with the direction the city is moving under the leadership of Mayor Mike Svoboda?
McGuire said, "Yes. Mayor Svoboda is as dedicated as the city could want. He attends most city meetings and he listens and understands the inner workings and needs of the city."
Nolan said, "I have some concerns, but expect if elected to cooperate as fully as possible."
Do you support the use of eminent domain for redevelopment projects? Why or why not?
McGuire said, "Eminent domain for public usage is a civil necessity. Eminent domain to be used to increase city tax revenues is a travesty."
Nolan said, "Only in the instances it was written to apply originally — only for the 'common good' and not for financial gain."
In your opinion, has the Board of Aldermen complied fully with the Sunshine Law? What will you do as an elected official to ensure compliance with the Sunshine Law?
McGuire said, "The Board of Aldermen has complied with the Sunshine Law, and I would make certain that my fellow board members would not meet and violate the Sunshine Law."
Nolan said, "Yes, in the area of meetings. I'm not sure how the use of e-mail to communicate between aldermen is to be treated so as to not violate the law. We need to study this."
What is your "vision" for the city?
McGuire said, "I would love to see the city continue to grow and flourish in these tough times. Please, please buy in Sunset Hills whenever possible. Keep our city vibrant."
Nolan said, "The cleanest, safest, well-maintained city in the county. Where people will pay extra to live here and love it."