By Gloria Lloyd
News Editor
glorialloyd@callnewspapers.com
St. Louis County cannot provide raises to any non-public safety employees either this year or in the foreseeable future without significant budget cuts or revenue hikes, the county budget director told the County Council this month.
That would mean county employees have gone without a raise for eight of the last 10 years.
The $772 million county budget will have a $10 million operational deficit and can sustain that spending for just one more year before the "day of reckoning," county Budget Director Paul Kreidler told council members at a Nov. 7 hearing.
"There are no funds in this budget for raises because there are no funds available to pay those raises on an equitable countywide basis," Kreidler said.
In other words, although any employees remotely connected to public safety — in the St. Louis County Police Department, the prosecutor's office and the Department of Justice Services — have gotten a raise in the last year, anyone unconnected to public safety has stayed stagnant, without any avenue for finding that money in the budget.
To give employees a 3-percent pay hike for just one year, it would cost $4 million a year in recurring expenses, which the county doesn't have under the current budget, Stenger said.
The imbalance has caused employees who would not typically be associated with public safety to contend that they deserve a raise with Prop P funds.
Custodians who clean the Justice Center are the latest group to go to the council and ask for Prop P raises.
But those whose raises would have to be funded out of general revenue are making the case that they're woefully underpaid compared to market rates.
Deidre Perry, a nurse at the North County Health Center for 17 years, said that she and other nurses once left private sector jobs for the county because the pay and benefits were better, but now they're not.
"The lack of pay increases — be it cost of living, salary adjustments or performance evaluation-based raises — have caused many employees to fall behind, go without, struggle or not be able to make ends meet till the next paycheck without interest, penalties, late fees or the use of credit cards," Perry told the council Nov. 7. "And this should not be the case when one works a full-time job. Raises are needed moreso now than ever before because of the six-year gap since the last one."
Supervisors with the county Department of Transportation made the case at the council meeting Nov. 7 that the county needs to pay its employees better to keep them.
Transportation district manager Jeff Heine of Ballwin said that his best employees are leaving for cities that pay more, and some cities pay higher entry-level wages than the county pays for supervisors.
"We hemorrhage employees," Heine said. "And it's not going to get better…. It's just not going to work. Who wants to work at St. Louis County when Amazon is paying $15? People need to be paid competitive wages with other people that do the same thing…. Our future right now is not very good, it's almost a forgotten group."
With 18 current openings, the department received only three applications. With the shortage of available employees and the loss of talent, the county's snow-plow drivers are usually barely out of high school while operating a $100,000 vehicle, he noted. Of the 96 employees hired in the last two years, 40 have already left.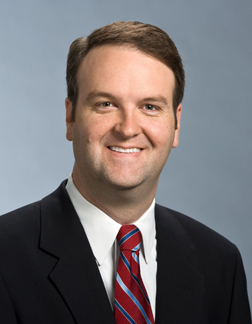 "The revenue forecast is not good," council Chairman Sam Page, D-Creve Coeur, told Heine. "It's a structural deficit."
Heine responded, "If something goes wrong around my house, I find a way to pay for it."
Council members have suggested raising the pay of county employees who work in departments that are not operating under a deficit, while not granting a raise to those whose departments operate under a deficit.
But Kreidler said the county executive objects to the inherent unfairness of that idea, along with other logistics that make it unworkable.
Merit employees operate under countywide job classifications that span multiple departments. But if the council decided to grant some employees raises and not others, one-third of the employees under the general fund and those under the health fund would not get raises.
"So it's very difficult then to have an Accountant 1 who works in highways, they get a raise, but the Accountant 1 who works in Revenue does not get one," Kreidler said.
The county is already seeing that phenomena on a smaller level with the Prop P raises, as some nurses received a raise while others like Perry didn't.
In addition, county employees who are in departments with deficits would likely try to transfer into other departments, he said.
"That creates even more of a management nightmare for us," he said. "This is the budget office opinion — fix it all or don't fix any of it."
Other county departments are starting to see the compression issue once faced by the Police Department where as starting pay is increased to attract new employees, those employees can be making more than the person training them.
To fix that issue, 4th District Councilwoman Rochelle Walton Gray, D-Black Jack, suggested that existing county employees be switched to those new positions to make more. But Kreidler argued that although every employee has a chance to apply for any positions, the county has "no mechanism" to get employees raises by switching them to their existing job with a higher market salary to attract new employees.