New volleyball coach for Tigers to focus on rebuilding program
Oakville set to spike the competition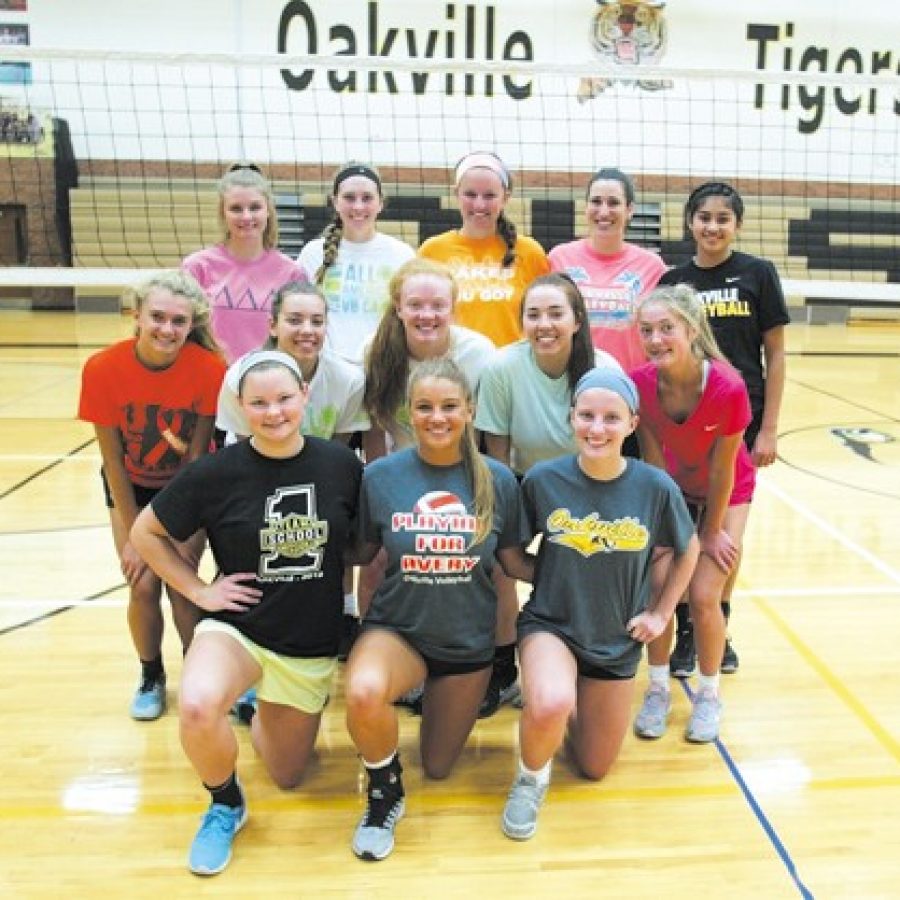 The Oakville High School varsity girls' volleyball team endured a disappointing season last year, but the Tigers are optimistic that they can turn things around in 2016.
The Tigers went just 3-22 last season, following some dissension among players, as the team was shaken up by losing its head coach Jessica Betz. Betz had to step down a couple weeks before the start of the 2015 season due to a family emergency.
The Tigers were led by an interim coach last season and begin 2016 with new head coach Kristina Kanallakan. Kanallakan served as the head coach at Holt High School in Wentzville for the past three years, leading the Indians to many tournament championships and finals.
She is optimistic about her Oakville team and is looking for her seniors to help lead the way.
"I'm really excited for this upcoming season. I think last season had several unexpected changes," Kanallakan told the Call. "So my focus this year is rebuilding our program with high expectations.
"We have an unusual team with six seniors, two juniors, one sophomore and four freshmen on varsity. With this many underclassmen, I expect my seniors to step up and be the leaders on and off the court."
The four returning varsity starters from last year's team are setter defensive specialists Liv Presson and Kaleigh Moore, setter Megan Cox and outside hitter Kait Bonsignore.
The biggest challenge Kanallakan faces with her group will be to coordinate all the players' skills and create a cohesive unit.
"We have a great group of individual players, but our focus is getting them to play together and succeed as a team on the court," she said.
Kanallakan hopes to build more team chemistry and believes it will help propel the Tigers' game to a new level, enabling them to be more successful on the court.
"My main goal is team unity across the whole Oakville volleyball program. One way we are trying to improve team unity is by introducing Big and Lil Sisters to our program," she said. "I am hoping that the … program will encourage relationships across all teams. The underclassmen will have an older 'sis' who acts as a mentor and helps them throughout the season with any school or volleyball questions."