New Sunset Hills city administrator looks forward to challenge of moving city ahead
Once an alderman, Gillett prefers administration side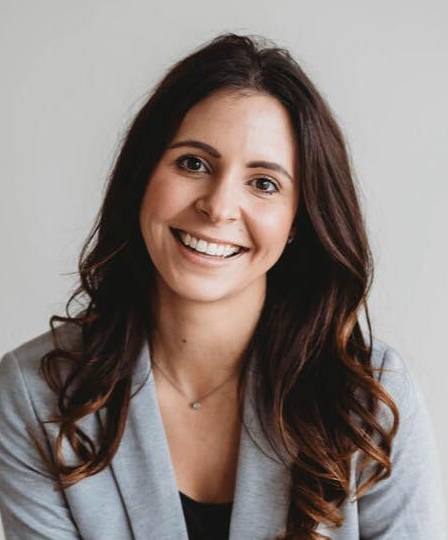 The city of Sunset Hills will have a new city administrator at the helm starting next week, after the board voted unanimously to hire Brittany Gillett as the city's second-ever city administrator.
The Board of Aldermen voted unanimously in open session Sept. 8 to officially hire Gillett at an annual base salary of $110,000. She will start overseeing Sunset Hills City Hall Sept. 28, after working in the city of Bridgeton for two-and-a-half years as that city's executive assistant.
She is the second city administrator ever to be hired in Sunset Hills, after the first one, Eric Sterman, resigned this summer for the same position in Ballwin.
"What attracted me to Sunset Hills was the challenge of being the second city administrator there. That's really unique," said Gillett in an interview with The Call. "He (Sterman) did a great job paving the way … but he admits there's certainly more work to do. … I'm very excited to get in and continue the work that he began."
The city received 50 applications for the position, which were narrowed to two finalists after being reviewed by a selection committee comprised of Mayor Pat Fribis, board President Thompson Price, Ward 4 Alderman Mark Colombo and Ward 2 Alderman Steve Bersche.
Department heads took each of the final two candidates out for lunch before the final hiring decision in August, when the Board of Aldermen reached a "mutual agreement" and "unanimous consensus" in a closed session to offer the position to Gillett. Her contract was then approved publicly at the Sept. 8 meeting.
"She stood out because she is very professional and very calm and very assuring. She listened to our last couple of meetings on Zoom and read a lot of the articles that were printed during the (municipal) election," said Fribis. "She learned a lot of the issues, and that really impressed us. She delved deep into our city."
Gillett is the daughter of a retired U.S. Navy pilot and never spent more than six months at a time in any place while growing up. When she was 16, her family moved to St. Peters, where she ultimately graduated from Fort Zumwalt South High School before attending Lindenwood University for both undergraduate and graduate studies.
She became interested in local government after she and her husband moved to Wentzville in 2016.
"When I moved to the city of Wentzville and started paying attention to the government process and how that all worked, sort of watching City Council meetings, looking at agendas," said Gillett. "If you're familiar at all with Wentzville, it's ever changing … so there were just a lot of 'whys' in my head, so I started paying attention."
Gillett decided to pursue a Master's in Public Administration at Lindenwood, and while working on her graduate degree, she decided to run for Wentzville alderman and was elected to represent Ward 2 in 2017. She also won re-election for the seat in 2019.
"Working through my MPA and finishing that, and being an elected person, I realized the staff side was more for me," said Gillett. "While I did enjoy my time in the city of Wentzville — it helped me grow so much professionally — I realized the staff side was more my niche."
Gillett announced her resignation from her Wentzville Ward 2 seat after she was officially hired in Sunset Hills, effective Sept. 23. In a Facebook post on her aldermanic page, she said that it would be professionally inappropriate to continue serving as an alderman while also working as the city administrator of Sunset Hills.
But serving as an alderman also helps her see both sides of the alderman-city administrator dynamic and navigate that relationship.
"I think it's a unique perspective. Being an elected person, it's hard to describe to someone … the questions that come up, the expectations that people have of you," said Gillett. "I do think that being a city administrator now and having been in their (the aldermen's) shoes, having dealt with those questions, I think it's going to help me help them manage and make those relationships and have those discussions with their constituents."
Before she was hired, Gillett read news articles about recent Sunset Hills city business to familiarize herself with the ongoing projects and issues in the city. While some of the bigger stories Gillett read about have faded, such as the Bander Park rugby lease and a lively mayoral race, other hot topics remain such as the proposed tax abatement and extra sales tax at Helen Fitzgerald's and a rewrite of the city zoning ordinance. Gillett said that her time in Wentzville, a city that is experiencing rapid development and expansion, also provides her with a unique perspective to address the challenges in Sunset Hills, which also has seen a plethora of proposed developments over the past year.
"Development is certainly going to be a challenge, and not because Sunset Hills is struggling to attract developers … but the board is charged with making those decisions and taking the city in the direction they want to take it," she said. "You have this mix of ideas and philosophies on the board when it comes to development. … It's not a unique challenge to me having sat on the board in Wentzville — we certainly have that mix of philosophies (on development) there as well."
Gillett will start with 10 days of vacation and, for the purposes of accruing benefits, will be recognized as having five years of service. The city will pay her $200 a month for a vehicle allowance, along with a fuel card and a $50 monthly phone allowance. The contract also includes a severance payment worth six months' salary and insurance.
If Gillett wants to resign, the contract requires that she provide the city with a month's notice.
"I'm really excited to be there. I feel like it's a really good fit in speaking to a lot of the board members. … This is kinda a crazy year, boards everywhere are having to deal with a June election, jumping into budget season very, very quickly," said Gillett. "It's going to be an interesting year, but I'm really excited to be here. I think it's going to be great."