New quarterback, solid running backs have Mehlville High coaches optimistic
Football Panthers will focus on winning for 2015 season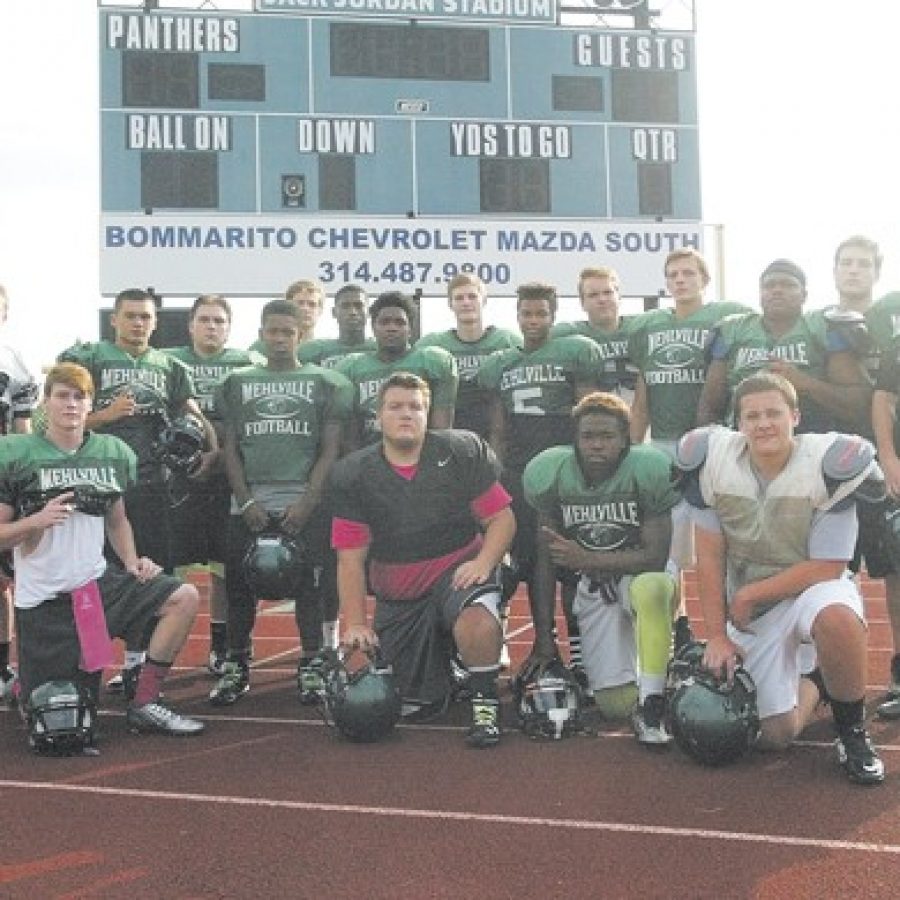 The addition of a promising new quarterback and a solid group of running backs has the Mehlville Senior High School football coaching staff optimistic about the 2015 season.
"We are very excited about our running backs this year. We have multiple guys that we feel are going to do big things for us this year," Mehlville head coach Kent Heinemann told the Call. "We are also very excited about our QB (quarterback), Brendon Mady.
"He played some WR (wide receiver) last year and in the secondary on defense."
The Panthers have several players coming back from last season, all of whom were not necessarily starters but saw significant playing time and contributed.
"We had a lot of guys get a few starts or play some last year because of injuries, but I wouldn't consider them returning starters," Heinemann said.
On offense this year, the Panthers return tackle Trayton Schroeder, center Eddie Grochowskie and wide receivers Josh Handley, Eric Hoglund and Tim Ghormley.
On the other side of the ball, Mehlville returns linebackers Sean Winters and Xzavier Judson and defensive end Robert Jones. Ghormley plays safety as well.
Also returning on special teams is kicker Landon Eggers.
Heinemann said he has been pleased with the effort and progress he has seen thus far, but knows it's a long road ahead — the focus now is on winning.
"We've got to teach our kids how to win because they haven't won," the Mehlville coach said. "Last year was a pretty down year (2-8). The year before, that was a little better (4-7), still not where we want it to be, but the kids that are playing now weren't really a part of that.
"They were young. So we've got to teach our kids how to win. How to go about and how to practice during the week — how to deserve victory at the end of the game. I think that's the challenge right now."
Fans and coaches have much to be enthusiastic about with this new group of Panthers.
"I'm really excited about the season. I can't wait to get going. We've grown so much since June. I can't wait to see what we've got once the season starts," Heinemann said.