New Little Free Library ready for perusal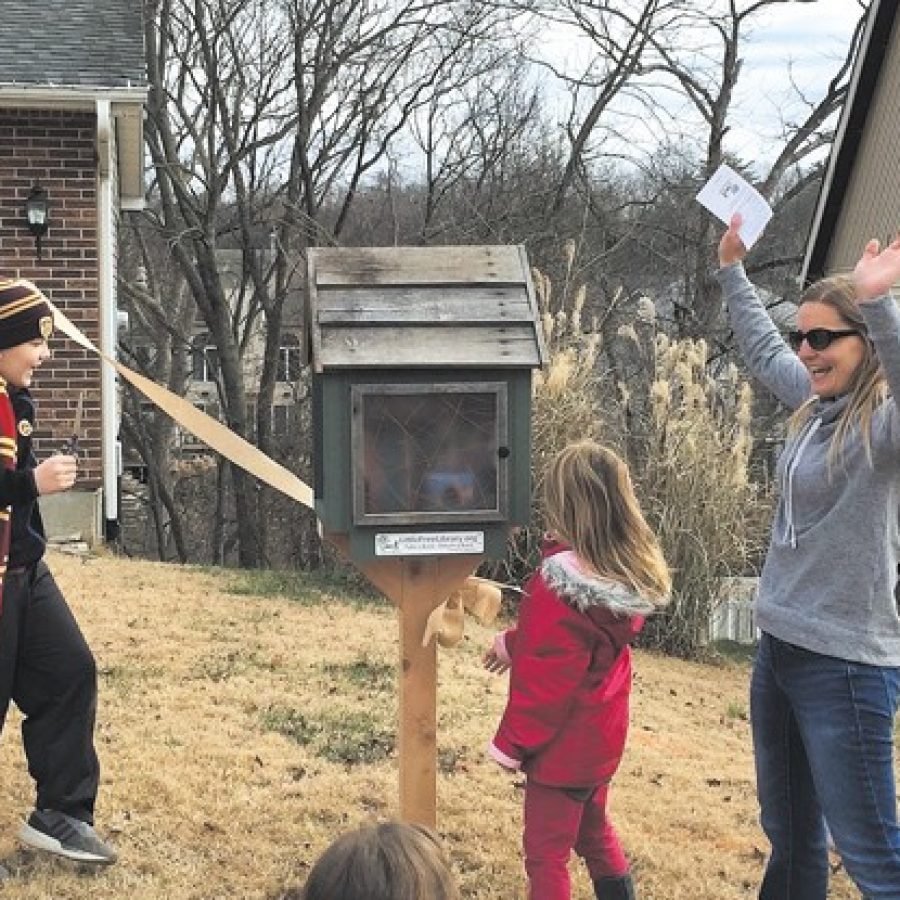 Oakville children and adults can now read and share free books through the brand-new Little Free Library of Oakville, which recently made its official debut.
The Little Free Library is in front of the home of Jenny and Dave Bess at 5439 Oakvilla Manor Drive, near Yaeger and Milburn roads. Under the nonprofit LFL movement, weatherproof boxes — similar to oversized mailboxes — allow the free exchange of books, urging people to "Take a Book, Return a Book."
There is no cost to take a book from the box, or to leave book donations.
"This library belongs to everyone," said Jenny Bess, who is also the president of the Oakville Elementary School PTO. "My husband, Dave, built the library himself, and we've already received lots of positive feedback from local residents."
The library already features books for all ages, and will also offer the occasional puzzle. Patrons can leave notes inside books for the next reader.
If the box is full when donating books, leave your books on the porch.
To see the latest books available, follow the local library's Facebook page, Little Free Library of Oakville #49151.
Oakville Elementary Principal Chad Dickemper shared photos of the new library on the school's Facebook page, welcoming it to the neighborhood.
"This is a great opportunity for our students to check out a book, share a book and celebrate literacy in our community," Dickemper wrote. "Thank you, Bess family, for making this a possibility."