New ice rink opens at Kennedy Recreation Complex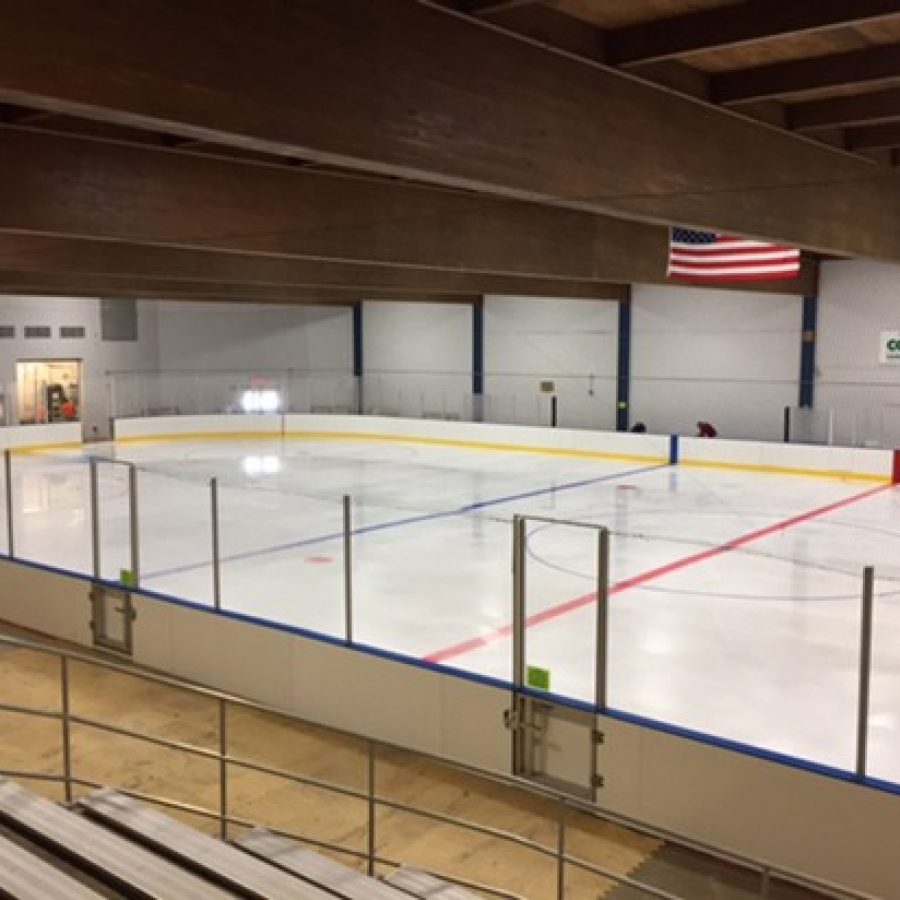 The newly renovated ice rink at Kennedy Recreation Center is open for the winter season.
Construction on the new rink began March 29, and the new rink opened to the public for ice skating season on Oct. 1.
"We have gotten many compliments from visitors, even people who don't skate," Kennedy Recreation Complex Manager Erica Bockhoff stated in a news release. "This place holds a lot of special memories for south county residents. People are happy to have this updated facility and that there will be many more years of ice skating at Kennedy."
Over the past few years, the well-loved, 40 year-old facility began having continuous problems with the performance and reliability of the ice and HVAC equipment. Last fall, the county Department of Parks and Recreation hired a design consultant for the rink replacement, and county Trades staff performed the demolition and removal of the concrete rink floor and other mechanical equipment.
For the replacement of the HVAC system, the parks department took the opportunity to add natural gas for heating and a hot water system using boilers, which increases reliability and offers an anticipated overall lower energy cost. Other energy-saving devices were also installed to replace what had been an all-electric facility. A new modern, code-required fire alarm system was also added to meet safety and emergency response needs.
Visitors will also notice a freshened-up interior with new paint. Operations staff and the parks department's Skilled Maintenance Trades Group are finishing up the new facility entrance renovation that will provide new walkways, landscaping, entry lighting, a new drop-off lane, vehicular roundabout and a new sculpture.
The ice-skating rink will be open for the season through March 9 and offers public skate sessions, ice-skating lessons and special holiday skating events. For more information, visit
.
When the new recreation center at what was then known as South County Park opened in 1976, it quickly became a favorite destination for south county residents. Renamed in 1993 to honor Wayne C. Kennedy, director of the parks department from 1962 to 1991, the rec center housed meeting rooms and a large space that was used as an ice rink in the winter and rented out arena space the remainder of the year.
The county also has a second ice-skating rink in the Greensfelder Recreation Complex at Queeny Park in west county.