New Flyer golfers show desire to improve
Lindbergh newcomers show potential, coach says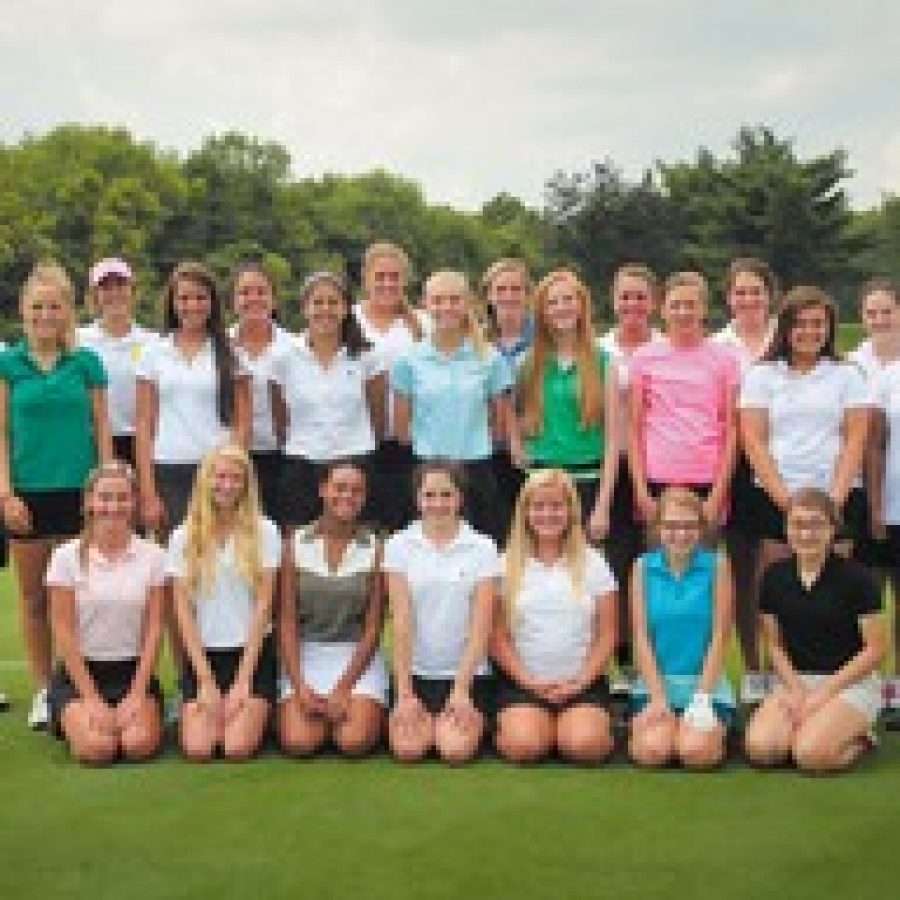 The Lindbergh High School varsity girls' golf team has some inexperience to contend with in 2014, but the newcomers could be on the fast track to success.
Flyers head coach Mike Tyler told the Call that his young group of players has all the pieces to make them good golfers.
"Our main goal each season is have every girl improve. With the new players, it's usually pretty easy," he said. "Everyone starts out feeling like they have two left hands, but by the end of the season they've learned a lot and are well on their way.
"With the varsity players and seniors, it's much harder to break through for a personal goal on the course — whether it's a score or fine tuning swing mechanics. Veteran golfers have to work extremely hard to see significant improvements. Those who are determined enough to see it through usually get rewarded by moving through the sectional and state tournaments."
With only two seniors this year, the Lindbergh squad is young and relatively new to golf, according to Tyler.
"But what they lack in experience, they make up for with their desire to improve," he said. "Their willingness to focus on our instruction and work hard during practice will pay off in the years to come. I honestly couldn't ask for a better group of girls."
Senior co-captains are Ellen Brunsmann and Carly Rupp.
Brunsmann has "a great attitude and work ethic," Tyler said, while Rupp "missed state last season by just two strokes. She's very determined and hard-working."
The Flyers also bring back juniors Hannah Brown, Kavita Krell, Rhiannon Landing-Fultz and Danielle Madrid, as well as sophomores Emily Schaper and Nico Wyrick, a transfer student from Columbia who should make an impact this year, according to Tyler.
Brown, Tyler said, possesses a "great attitude, is mentally tough and is a hard worker."
Of Krell, Brown said she is "determined, focused and strong. What she lacks in golf experience, she more than makes up in athleticism …"