New exhibit featured at Laumeier Sculpture Park now through May: Mark Dion's 'Follies'
Laumeier Sculpture Park, 12580 Rott Road, presents a new exhibit, "Mark Dion: Follies," now through May 24.
Artist Mark Dion has fashioned a worldwide reputation as an innovative sculptor and installation artist, whose points of departure include the intersections of the historical and the contemporary, as well as the man-made and natural worlds.
"Mark Dion: Follies" is the most comprehensive look at the artist's architectural works from the 1990s to now, featuring sheds or shacks filled with the tools of the trade for scientists, botanists and naturalists who live in, study and collect natural specimens.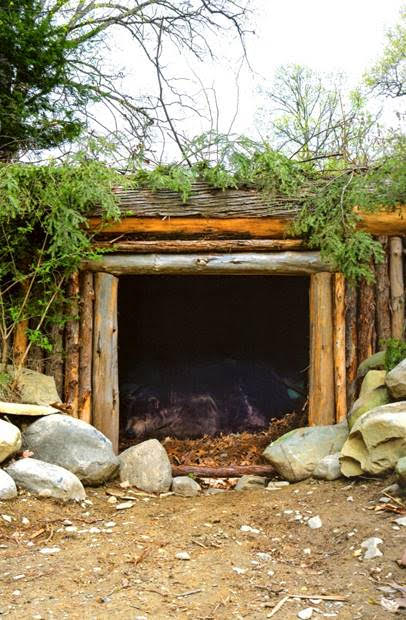 Laumeier will present selections from the original exhibition. Visitors will experience sculptural installations such as "Hunting Blind (The Gluton)" and "Hunting Blind (The Dandy Rococo)," Dion's elaborate takes on outdoor protective structures used by hunters, as well as "The Memory Box," a shed filled with dozens of keepsake objects stored in individual containers that suggest the ways that inanimate objects are associated with treasured memories.
Approximately a dozen drawings, prints and photographs will round out the presentation.
"Mark Dion: Follies" debuted at the Storm King Art Center in New York state from May 4 to Nov. 11. Its presentation attracted many enthusiastic visitors and garnered coverage in the international press, including The New York Times and "The New Yorker."
Selections from the Storm King presentation are coming to Laumeier, where its installation is being overseen by Executive Director Lauren Ross and Curator Dana Turkovic.
"Laumeier is thrilled to bring Mark Dion's artwork to the St. Louis region. His work is at once smart, funny, accessible, thought provoking, and perfectly aligned with our mission of engaging the community through art and nature," said Ross in a news release.
Mark Dion has exhibited his work internationally for decades. He has produced large scale permanent commissions for Documenta 13 in Kassel, Germany; the Montevideo Biennale in Uruguay; The Rose Art Museum at Brandeis University; Johns Hopkins University; and the Port of Los Angeles.
He lives in Copake, New York, with his wife and frequent collaborator Dana Sherwood.
"I can't wait to see Dion's work here at Laumeier, the interaction between art and science, zoology and landscape, mixed with pre-fab architecture and thrift-store trinkets will nurture the curiosity of our visitors," said Turkovic in the news release.
There will be free public programs presented in conjunction with the exhibition.
Saturday, March 14, from 10 to 11:30 a.m., learn about the pastime of wildlife hunting with perspectives on real-life experiences from hunters interested in sport and food, with insights on habitat conservation, the history of hunting equipment and recipes for cooking wild game. Join Operations Manager of St. Louis County Parks Don Gerling and private land conservationist with Missouri Department of Conservation Jeff Esely for the discussion.
Saturday, April 18, from 7:30 to 9:30 p.m., enjoy a campfire and outdoor screening of footage capturing Laumerier's wildlife. Then, test your night vision with a nighttime hike.
Visit www.laumeier.org for the most up-to-date information on programs.
Founded in 1976, Laumeier Sculpture Park is one of the first and largest sculpture parks in the country. Laumeier presents approximately 65 works of large-scale outdoor sculpture throughout its 105 acre campus, and serves 300,000 visitors of all ages each year, with a world-class art collection, indoor and outdoor temporary exhibitions, education programs and public events. Laumeier is an internationally recognized museum, accredited by the American Alliance of Museums. The 501(c)3 nonprofit organization operates in partnership with St. Louis County Parks.