Missouri Botanical Garden announces winners in Power of Plants student contest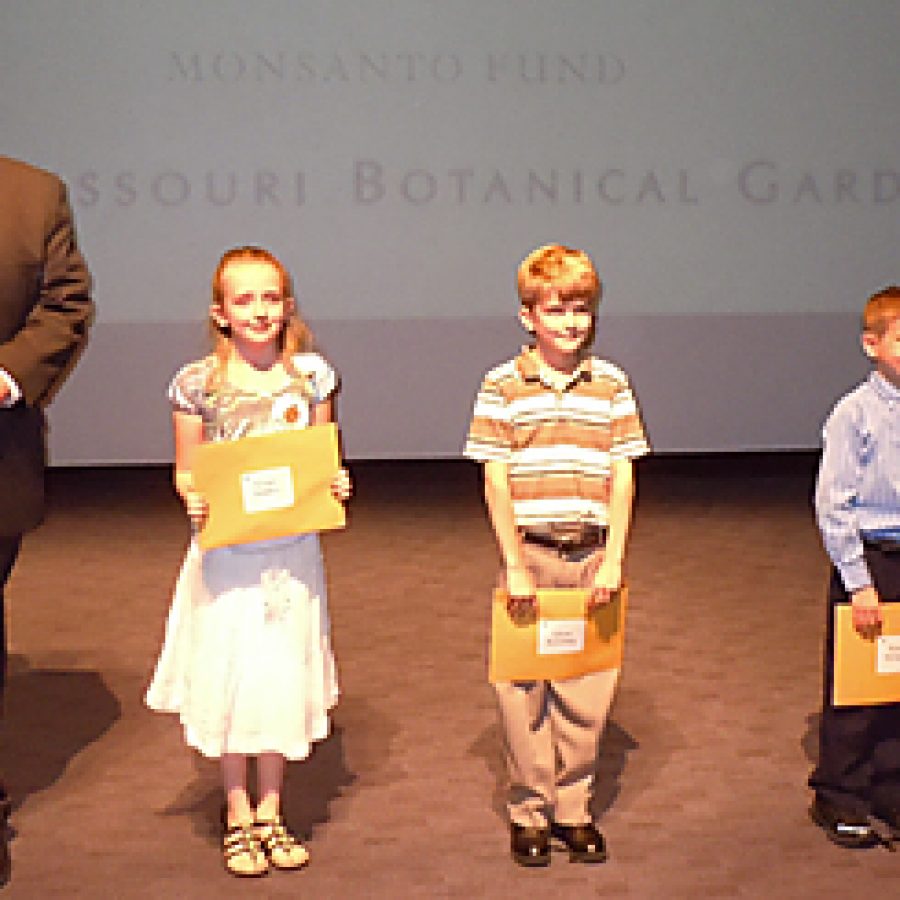 Several local students were recognized last week for their performance in the Missouri Botanical Garden's third annual "Power of Plants" student contest, sponsored by the Monsanto Fund.
The contest challenged groups of two to five students in kindergarten through 12th grade to pick an extraordinary or seemingly ordinary plant and tell its tale through a physical or digital creation.
Given the important need to increase public awareness of and appreciation for plants, this year's entries were judged on how creatively, effectively and broadly they were shared with wider audiences, in addition to their botanical accuracy and quality, according to a news release.
Eight winning and eight honorable mention entries were awarded in a private ceremony at the Missouri Botanical Garden on May 5. Among them:
• In the early elementary age bracket (kindergarten through second grade), Adam Koetting, Henry McIntyre and Grace Embry of Our Lady of Providence School in Sappington won the digital category for their PowerPoint presentation on sassafras featuring hand-drawn artwork of trees and leaves.
• In the middle school bracket (sixth through eighth grades), honorable mentions went to Annie Muehlfarth and Abby Froidl of St. Francis of Assisi School in Oakville and St. Dominic Savio in Affton for their poison ivy entry.
• In the high school bracket (ninth through 12th grades), Leah Faith McGee and Chris Bolton of Hancock Place High School in Lemay won the physical category for their Mimosa hostilis entry, a hand-illustrated poster exploring the ethnobotanically significant Jurema plant, its historical significance as a basis for religions traditions on Central and South America and its many medicinal uses.
Peter Wyse Jackson, president of the Missouri Botanical Garden, presented the awards to the students. Janet M. Holloway, Monsanto senior vice president, chief of staff and community relations, and a member of the Monsanto Fund board, also made remarks and helped congratulate the award winners.
"We continue to be amazed at the creativity and complexity of the entries in our Power of Plants contest," stated Sharon Anibal, supervisor, school programs at the Missouri Botanical Garden. "We expanded the criteria this year to include both physical and digital formats, and encouraged cooperation and collaboration by accepting entries only from groups. We're delighted with the final products and the knowledge of plants demonstrated by these students who have worked together so successfully."