MHS senior excels in marketing and business competitions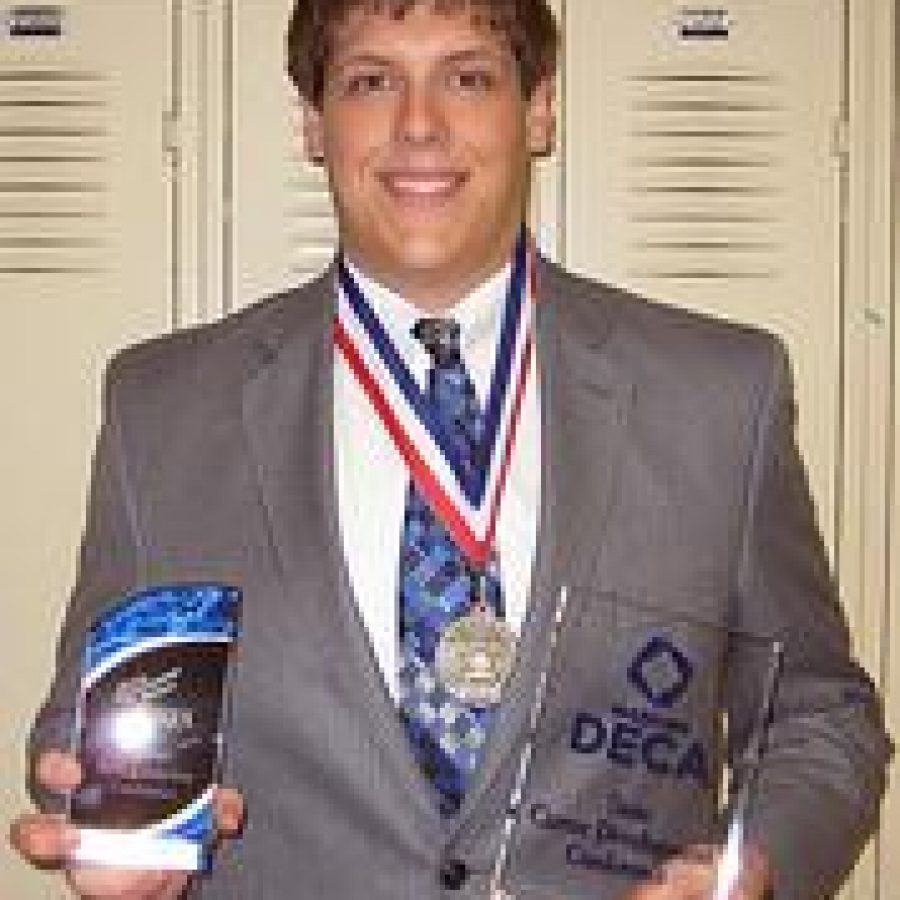 Mehlville High School senior Tyler Yost has been preparing for his future career in business since his sophomore year of high school. During his three years as a member of the school's marketing organization, DECA, Yost has advanced to the state DECA competition every year, and for the past two years, he has qualified for the organization's international competition as well.
After joining MHS' Future Business Leaders of America (FBLA) group this year, Yost won first place at the state FBLA competition in the category of Marketing.
"I was shocked that I did so well," Yost stated about his first place victory at the state FBLA competition. "I was going up against a whole bunch of people who know what they're doing, so I was surprised by how well I did."
Yost is serving as the president of MHS' DECA chapter this year, and last year, he held the position of treasurer. During his appearance at the state DECA competition this year, Yost placed fourth in the Quick Service Restaurant Management category.
"I like marketing because you can come up with different ways to solve problems that deal with real world situations," Yost stated.
Following graduation this spring, Yost plans to attend Truman State University where he will pursue a degree in business with an emphasis in either marketing or international business.