MFPD takes delivery of new 75-foot aerial ladder truck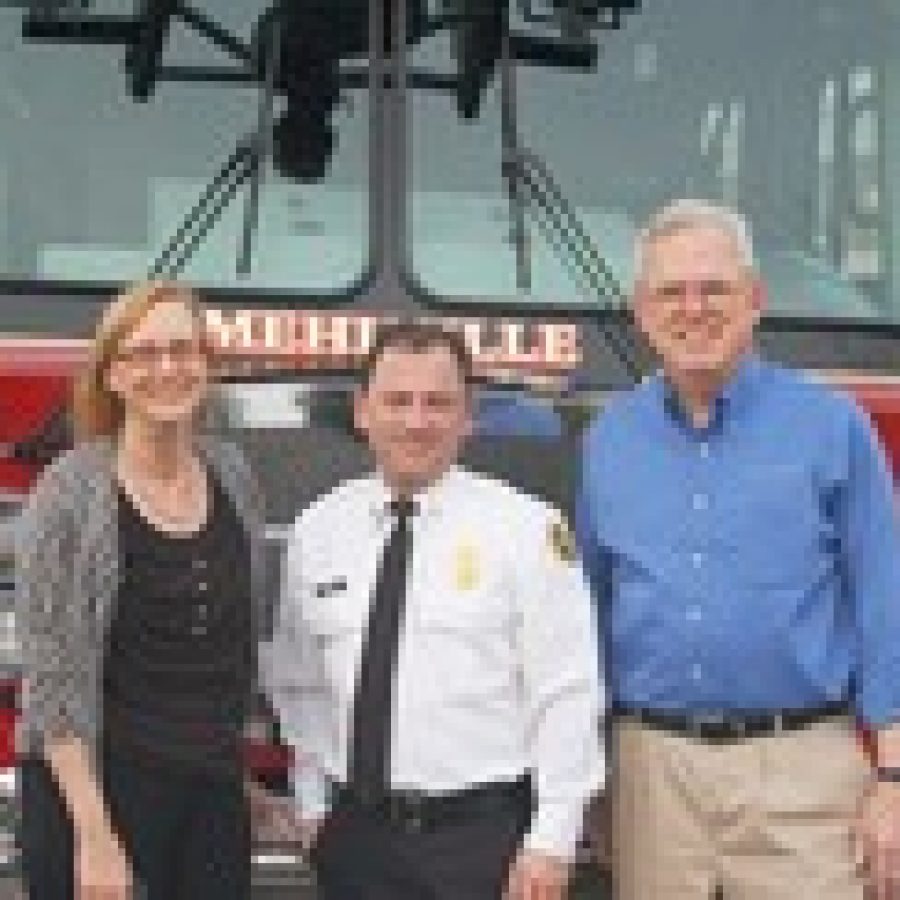 The Mehlville Fire Protection District recently took delivery of a new 75-foot aerial ladder truck.
The new vehicle is projected to be in service in March at the district's Engine House No. 2, 5434 Telegraph Road.
Board members voted last April to approve Banner Fire Equipment Inc.'s bid of $650,750 for the purchase of the vehicle built by Emergency One Inc., or E-ONE, of Ocala, Fla. Banner Fire Equipment of Roxanna, Ill., originally submitted a bid of $731,950 for the vehicle.
"… What we did with the specification is we looked at it, we went through it line by line, and we started asking questions like, '(Are) there ways we can accomplish our goal, but do it perhaps cheaper?' … In going through the specification, I am happy to report that we will be able to purchase this vehicle not for $731,950, but for $650,750, which is a savings of over $80,000," Chief Brian Hendricks said last April.
The E-ONE Typhoon X model HP 75-foot aluminum ladder vehicle is equipped with a Cummins ISL 450-horsepower, 6-cylinder engine with an Allison EVS3000 5-speed transmission, according to Assistant Chief Dan LaFata.
A single-stage 1,500-gallon-per-minute Hale QMAX-XS fire pump supplied with a 400-gallon onboard water tank provides the fire-fighting attack capabilities, according to LaFata. The aerial device can perform as a water tower flowing 1,500 gallons per minute from the top of the ladder.
The truck was designed and engineered to be all aluminum, which reduced the overall gross vehicle weight by roughly 5,000 pounds. Hose loads were lowered and equipment was placed ergonomically to enhance firefighter safety and ease of operation.
The expected service life of the new truck is 12 to 15 years.
The new vehicle replaces a 2001 Pierce Dash 75-foot steel ladder truck, which has roughly 115,000 miles after 13 years of service in Oakville. This truck was purchased from Schumacher Fire Equipment of Washington, representing Pierce Manufacturing Co. of Appleton, Wis.
The vehicle was purchased for $498,276. The aerial now will be placed placed in the MFPD's reserve fleet and will continue to serve the community for roughly three to five more years, according to LaFata.