MFPD responds to train derailment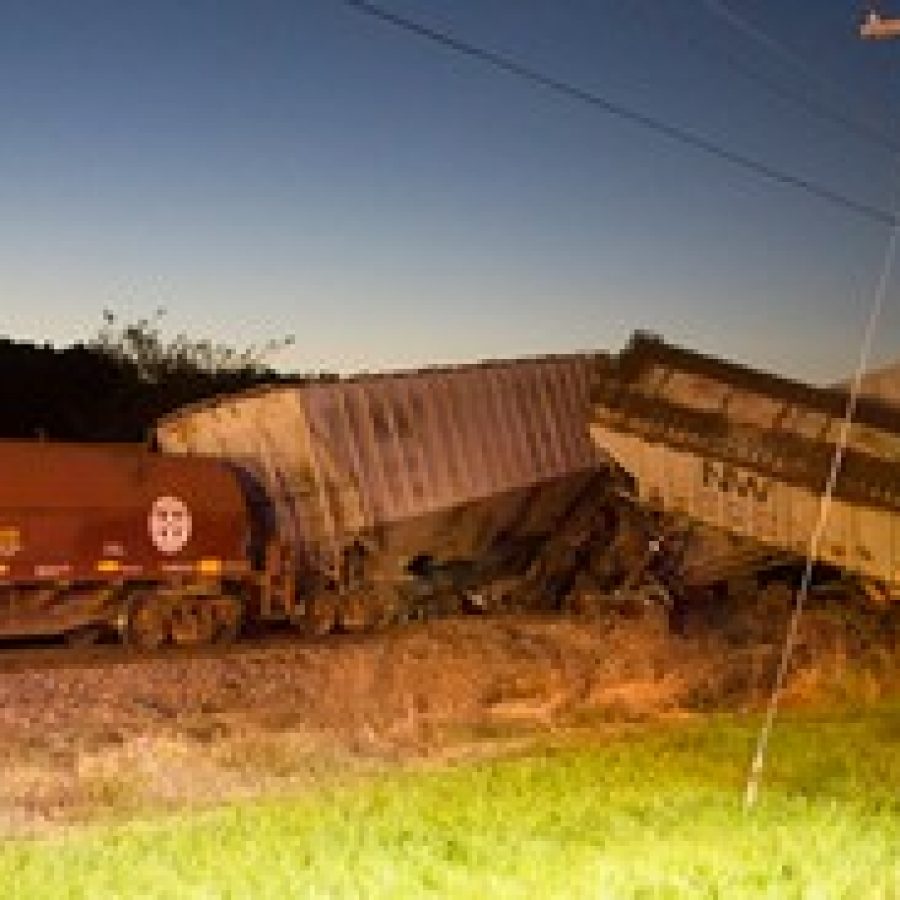 Mehlville Fire Protection District firefighters earlier this week responded to a train derailment on Baumgartner Road near Birchmont Place Drive.
The train, operated by BNSF, was heading north when several freight cars derailed at roughly 6:30 p.m. Monday, according to MFPD Assistant Chief Dan LaFata.
The cars were empty at the time of the crash, according to LaFata. Fire crews remained on the scene until representatives from the railroad took over just after 8 p.m.
No injuries were reported, LaFata said. The cause of the derailment is undetermined at this time.