MFPD on cusp of changing how EMS service delivered
District employees had voice in establishing new program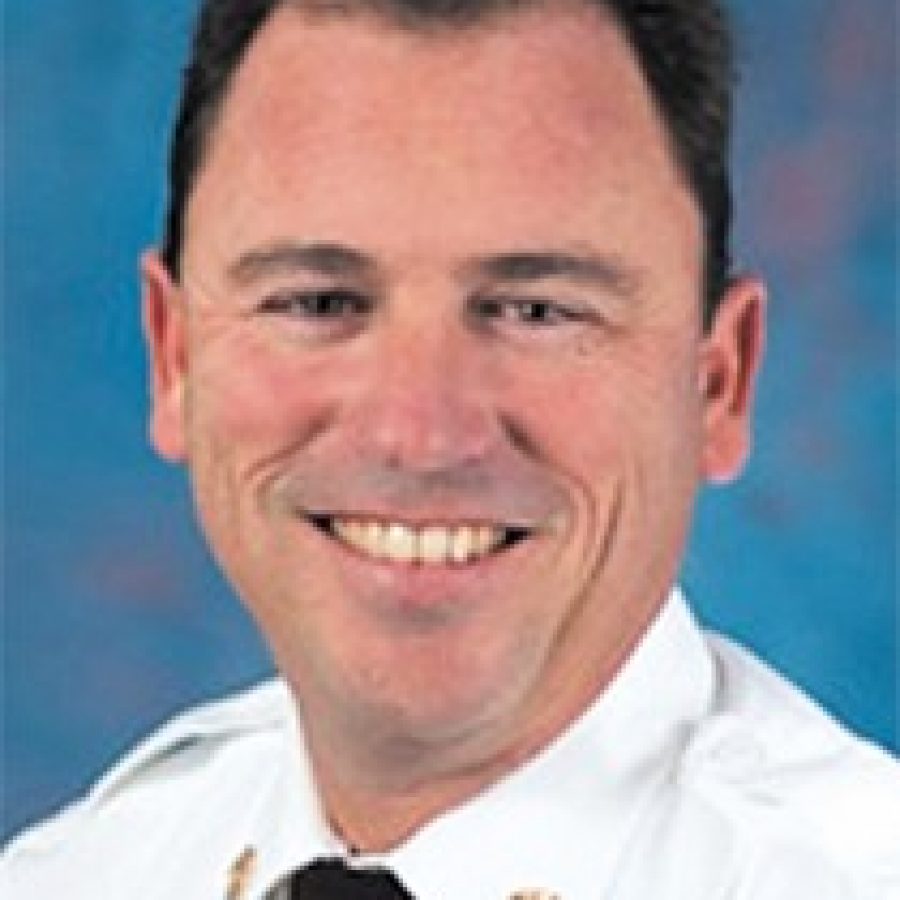 The Mehlville Fire Protection District is "on the cusp" of changing how emergency medical service is delivered, according to Chief Brian Hendricks.
Since the beginning of the year, the Board of Directors has approved the hiring of 13 paramedics for the district's new critical care paramedic program. Critical care paramedics have the ability to perform advanced clinical patient assessments and provide invasive care beyond the standard scope of treatment to patients.
The Mehlville Fire Protection District is the only fire department in St. Louis County with a critical care paramedic program, Hendricks told the Call.
"This is something that no one else in St. Louis County is doing, and that's not a negative reflection on them, maybe they don't have the problems we have. They don't have the issues we face," the chief said. "But at the end of the day, we serve an older population. Health care is changing. There are people that are getting discharged from the hospital that are incredibly sick … All we're doing is focusing our efforts on trying to deliver better patient care, which leads to better patient outcomes, and we feel the best way to do that is to hire highly focused, highly motivated individuals whose sole focus is EMS."
As chief, Hendricks believes it's not fair to him "to expect my people to be able to be highly proficient in both fire and EMS. Now, it worked before. It was a great model. It's a model that works in a lot of fire districts. However, if we don't adapt to the changes and trends we see, then we're not doing the taxpayers any favors."
Hendricks, who has served as chief since December 2011, describes himself as a "data-driven" leader.
Based on the "staggering" amount of EMS calls to which the district responds, the chief and his command staff brainstormed how to improve the quality of medical care in the district.
"… It's not that you're delivering bad care, but you can deliver better care. We can do better. We have the tools. We have the talent. We have a board that supports us," he said. "So I have the ability and I have the flexibility to think outside the box. If I was confined to not being able to think outside the box and not do things differently, I'm not saying we wouldn't deliver good care. But this board constantly gives me and the entire administrative staff here — all the chiefs — the ability to think outside the box.
"Bring us new ideas. Tell us what the problems are. How can we fix your problem? How can we make this department better? And that's what we're doing …"
District employees also had a voice in establishing the critical care paramedic program, Hendricks said.
"They always have my ear," he said of employees. "We sit them down, the assistant chief, the deputy chief and every employee had, in essence, kind of an interview. 'What's going on in the district? What makes you happy? What makes you sad? Where can we get better? What do you see?' We engage the employees to try to understand their thoughts, their feelings around issues, and one of the things that we heard was they wanted a clear-cut path off of the ambulance."
During those discussions, some district employees expressed a desire to focus later in their career solely on firefighting and rescue techniques.
"That was something we heard time and time again," Hendricks said. "So if you know that's what your workforce wants and you value your workforce as we do here, then I'm duty bound to address it. So I have one problem over here where I have a whole bunch of sick people, who are getting sicker, who are in a pre-hospital environment, and I've got these individuals that are young. They're eager. They're hungry and they're doing a phenomenal job. Every fire/medic that we have here does a phenomenal job every day.
"… I can take these young, eager guys, let them continue to stay sharp with their EMS skills, let them have eight, nine, 10 years on that ambulance (and) transition that talent to a pumper where they want to focus their energy there. But they've got 10 years' experience on an ambulance … Then I focus my energy on dealing with the pre-hospital hurdles that we face. So I bring in the critical care paramedics. I throw a critical care paramedic on my ambulances that will run with a young, hungry, eager fire/medic and it makes a perfect team."
Because of the certification and experience required to serve as a critical care paramedic, the position is attracting a different demographic of prospective employees, the chief noted.
"… Some of our critical care paramedics were middle-level managers for flight services. Some of them come from the health care field," Hendricks said, adding, "They know what critical thinking is. They know what it's like to be kind of responsible for something — not that a 24-year-old couldn't do that — but you bring in a 34-year-old with some life experience, they're decisive. They're decision makers. They've done it before. That's what we're doing. You put that sort of talent on an ambulance with a hungry fire/medic and you have a perfect team.
"Then you surround that and back them up with a highly skilled pumper crew. We will stay on the scene of a full (cardiac) arrest and do everything on a full arrest that they do in the emergency room. We'll stay there for 20, 30 minutes. We will run a full arrest in your home for 20 minutes — minimum. We will not move, where before, we used to grab them and go (to the hospital)."
Other fire departments throughout the region are taking notice of Mehlville's critical care paramedic program, he said.
"We've heard from other fire districts in St. Louis County. We've heard from other fire districts in the region, saying, 'What you're doing is terrific. How did you do it? How did this work?' We're not reinventing the wheel. We are on the cusp of changing emergency medical services in South St. Louis County," Hendricks said. "We are almost there. We have the boots on the ground now. We're taking a serious look at our protocols, and we are very close to increasing the level of care, the standard of care. We're very close, and I think at the end of the day, we're going to turn around and we're going to look back in another six months and we're going to say, 'That's just a terrific program.'"
Besides the 13 critical care paramedics hired so far, the district is accepting additional applications through Aug. 25.
"I need three for sure, but I'm going to hire six because I anticipate some retirements …," Hendricks said, noting the job posting is generating statewide interest.
Fire/medics will continue to be hired by the district.
"We're not finished hiring fire/medics. It's not that we're finished doing that, we're not. My goal is to have one critical care paramedic on every ambulance we have, and in the future, we'll see if maybe two is appropriate …," the chief said.