MFPD breaks ground for new No. 4 firehouse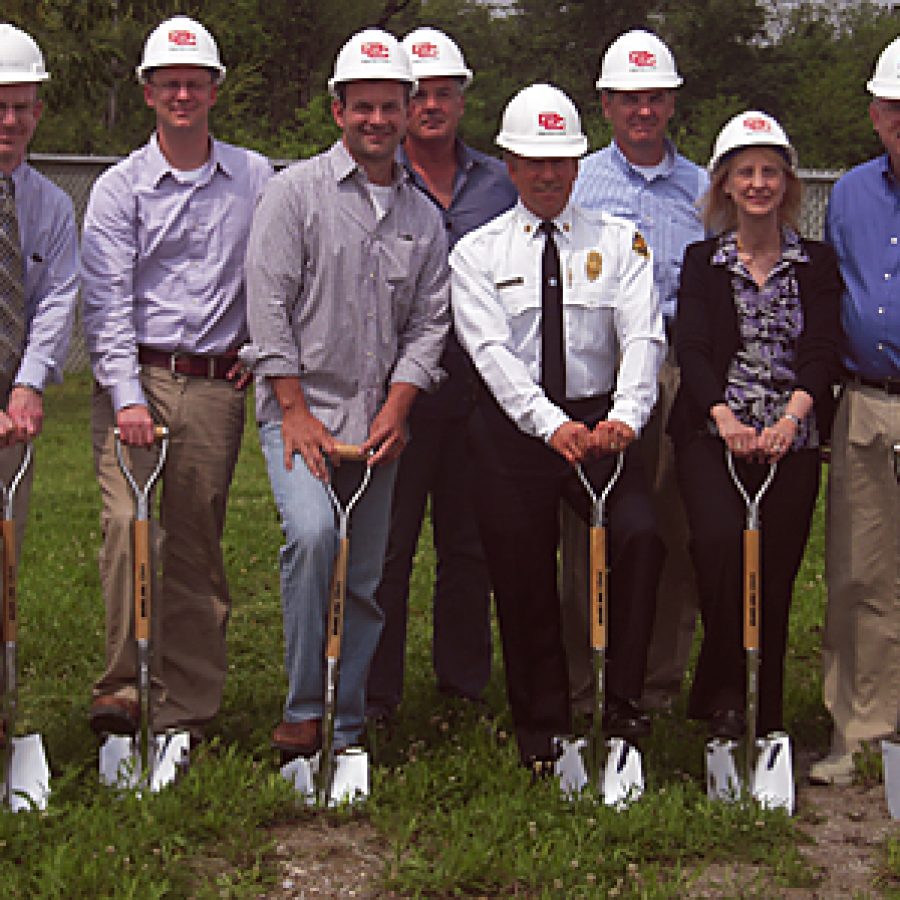 Mehlville Fire Protection District officials broke ground last week for the construction of a new No. 4 firehouse at 13117 Tesson Ferry Road in Concord.
Fire district officials were joined by representatives of Archimages and Diestelkamp Construction Co. at the ceremony, which took place May 12.
"We're excited. We were happy to push the shovel into the ground as a symbolic gesture," Board of Directors Chairman Aaron Hilmer told the Call. "What we're really ex-cited about is once again we can bring progress as promised. I have heard so much great feedback from the residents of Oakville about how they like house 2. We're looking forward to the same thing from residents off Highway 21."
A contract to construct the firehouse was awarded last month to Diestelkamp Construction Co. by the Board of Directors.
Archimages of Kirkwood, selected by the board in December to provide architectural and engineering services to design the new firehouse, recommended the contract be awarded to Diestelkamp Construction.
The company's base bid of $1,439,000 was the lowest of 14 submitted, and the board voted unanimously April 15 to accept Archimages' recommendation.
The one-acre site, across the street from the existing No. 4 firehouse at 13106 Tesson Ferry Road, was purchased by the district in September for $800,000.
Archimages also provided design services for the district's new No. 2 firehouse at 5434 Telegraph Road, which was completed last year. That one-story, energy-efficient firehouse has 6,554 square feet of space and three engine bays.
The new one-story, energy-efficient No. 4 firehouse will be similar in design to the No. 2 firehouse, but will be larger with roughly 8,500 square feet of space with three engine bays.
Hilmer noted the firehouse is being built without a bond issue or a tax-rate increase.