MFPD Board of Directors OKs purchase of $239,000 ambulance
Fire board spends $153,000 to prevent firefighter injuries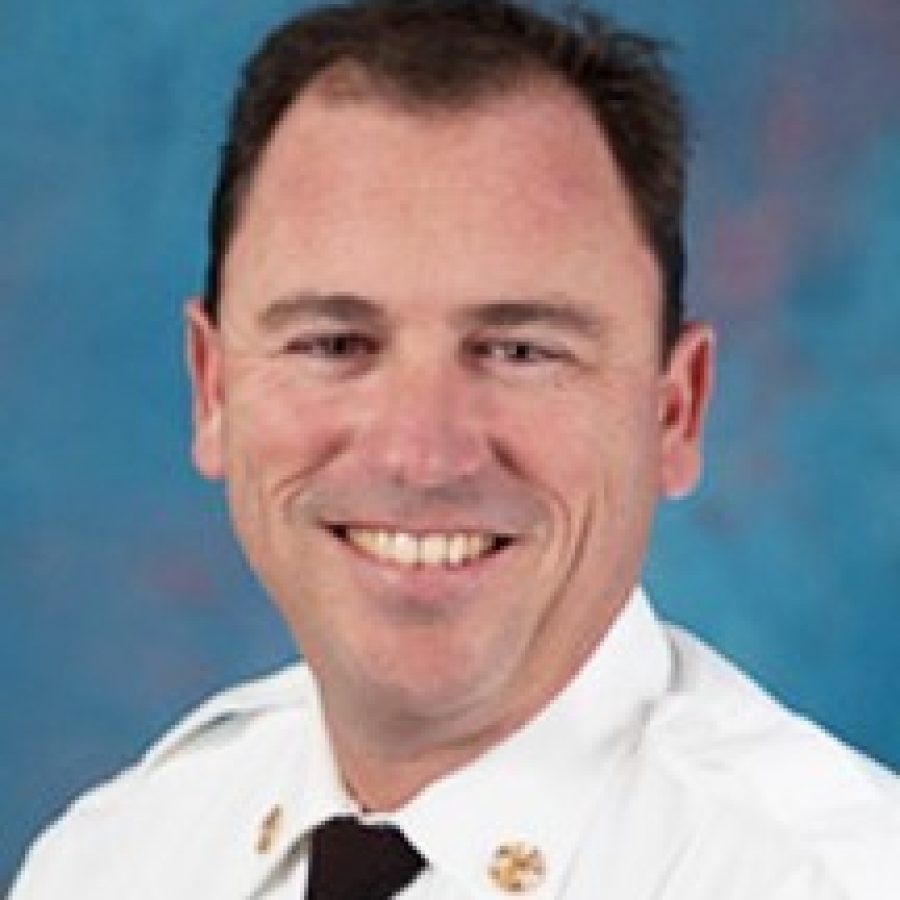 The Mehlville Fire Protection District is eyeing a possible bricks-and-mortar expansion with a new training center, but most of its capital expenses currently go toward ambulances and the day-to-day equipment sent out on calls.
The Board of Directors last year approved more than $1 million for capital reserves in line with the district's apparatus replacement plan, including $300,000 in the pumper reserve, $200,000 toward an ambulance, $100,000 for long-term apparatus replacement and $100,000 for a construction reserve to fund future firehouse renovations.
The board unanimously approved the latest purchase for the capital plan, a new $239,000 ambulance, at its most recent meeting Feb. 22.
In response to a question from board Secretary Ed Ryan, Chief Brian Hendricks said he recommended a bid from Osage Industries that was $11,000 higher than the lowest bid because one of the lower bidders had not met bid specifications.
Another is in Jefferson, N.C., which would require three or four days' travel each time an ambulance needed service.
Those costs were not included in the bid.
The MFPD typically buys its ambulances from Osage, which is in Linn.
"We can be there in a couple hours. We can have the ambulance serviced, and we can get it back sometimes the same day," Hendricks said. "You take all those into consideration, and that is why we're making the recommendation with Osage."
Jane Kolb of Oakville, who is challenging board Chairman Aaron Hilmer in the April 4 election, was attending her first meeting of the fire board and took issue with the five-minute length. Most fire board meetings are similarly short, but the Oct. 5 meeting ran for well over an hour as the board heard from Bauer Road residents opposed to a since-dropped 232-unit apartment complex.
At that meeting, the board unanimously agreed to Hendricks' proposal to spend $153,500 and move up a new ambulance safety feature by a year to prevent injuries to firefighters. With data showing that patients have grown heavier over time, the district already bought $1,400 Stryker Power Cot stretchers, heavier-duty stretchers that can lift more weight than other stretchers, but are also heavier themselves.
"The board was very gracious and granted us our Stryker power cots," Hendricks said. "The downside to the power cot is that it's heavy."
With the power stretcher weighing 140 pounds with gear loaded, plus a 400-pound patient, two paramedics may have to lift more than 500 pounds into an ambulance.
The cot holds up to 700 pounds.
To solve the problem of wear and tear on the backs of firefighter/medics, Stryker makes a Power Lift system that mechanically loads stretchers into ambulances at the press of a button. It wires into ambulances for electricity and can be moved from old ambulances to new.
The lifts were originally slated for the 2017 budget, but Hendricks asked the board to buy them in 2016 for a "significant" discount and get them in all six ambulances earlier.
"Right now, our personnel pick that stretcher up, that's all in their body," Hendricks said. "This takes all the wear and tear off our personnel."
"What do you think of that, Chief B, you like it?" Hilmer asked Deputy Chief Todd Besancenez.
Besancenez said he approved, and that the system includes equipment upgrades already planned to lock stretchers into the backs of ambulances to stay in place in accidents.
After the vote, Hilmer joked, "You ready to get back on an ambulance then, Todd?"
"Nah, I'm not crazy," Besancenez said.