Meyer sets bar high for football Panthers
Fierce competition will keep football Panthers motivated.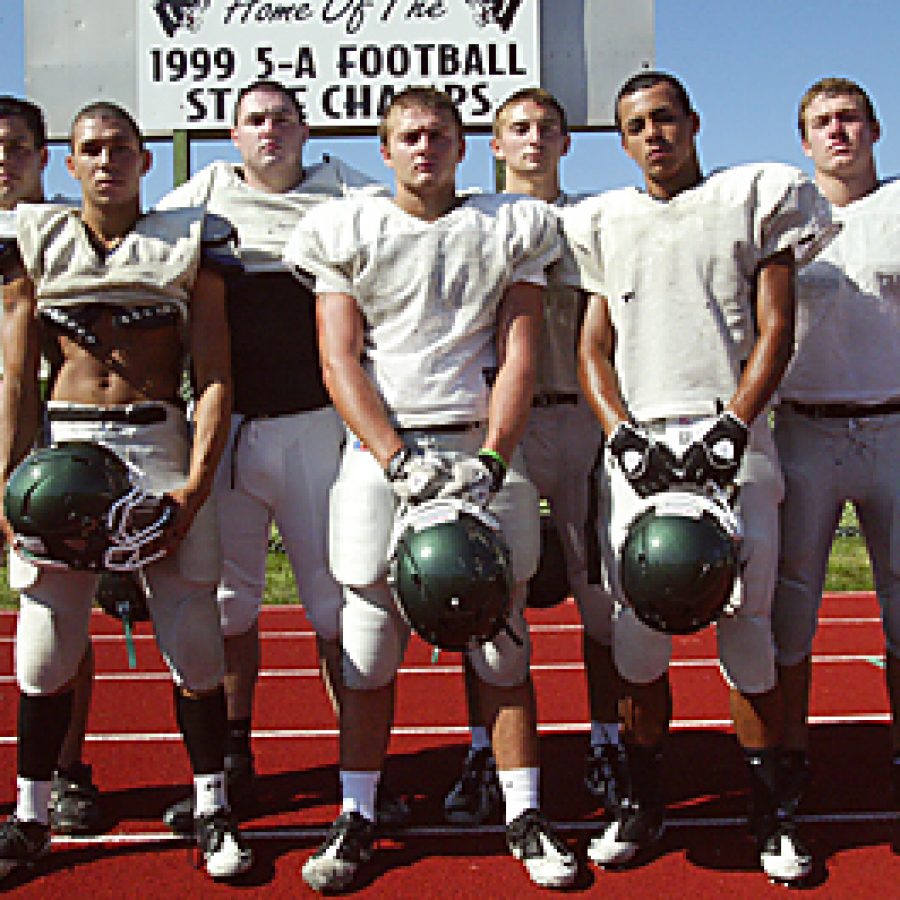 Entering his fourth season as the head coach of the Mehlville Senior High School football team, Eric Meyer has set the bar high for his 2011 Panthers.
"I want to compete for a conference championship," he said. "Our overall goal is always to try and make the playoffs."
Coming off a 3-7 season, Meyer is optimistic about his team with the returning depth it has on offense and defense.
Among the Panthers' returning players are: Bryan Furey and Arron Tornetto, who will start on the offensive and defensive line; running back Chase Brown; inside linebacker Brandon Zufall; outside linebacker Dan Kerckhoff; receiver Mike Sulya; and safety Nick Williams.
Besides the returning starters, Meyer said the Panthers have several players who saw a lot of action last year, adding, "We expect a lot out of those guys."
Jeff White will replace graduating senior Zach Hayes as the starting quarterback this season.
Meyer told the Call during a preseason interview that one of the team's strengths going into the season is the offensive line.
"I like the way they are playing. That is one of our strongest points right now," he said.
Meyer also said he has been impressed with his team's toughness and work ethic so far.
"I like our young group. I think that they are working hard. Each and every year the senior group has gotten better and better," he said. "They've done a good job in the weight room. We do have high expectations and they expect it themselves.
"I really like this group. We have a good mix of athletes; tough rugged football kids, which, you know you have to have. We've got some tough kids but we do have the athletic ability also."
The biggest obstacle for this year's squad is going to be the players' mental and physical health, according to Meyer.
"We got to stay away from injuries and we've got to be consistent. We can't turn the ball over," he said. "We need to make sure that we are patient offensively. Don't get frustrated when big things don't happen early. Sometimes we are going to get out there and we are just going to have to grind the game away. Other times we might have some big plays. But you have to put together more 10- to 12-play drives."
Fierce competition in the Suburban West Conference certainly will help keep the team motivated.
"I don't see a weakness in the conference. Everybody is going to come out and play well … The competition is going to be every week," Meyer said. "If you don't come out ready to play every week, then you are going to be disappointed with the outcome."