Mehlville working to become competitive
Tennis program at Mehlville on the upswing, coach says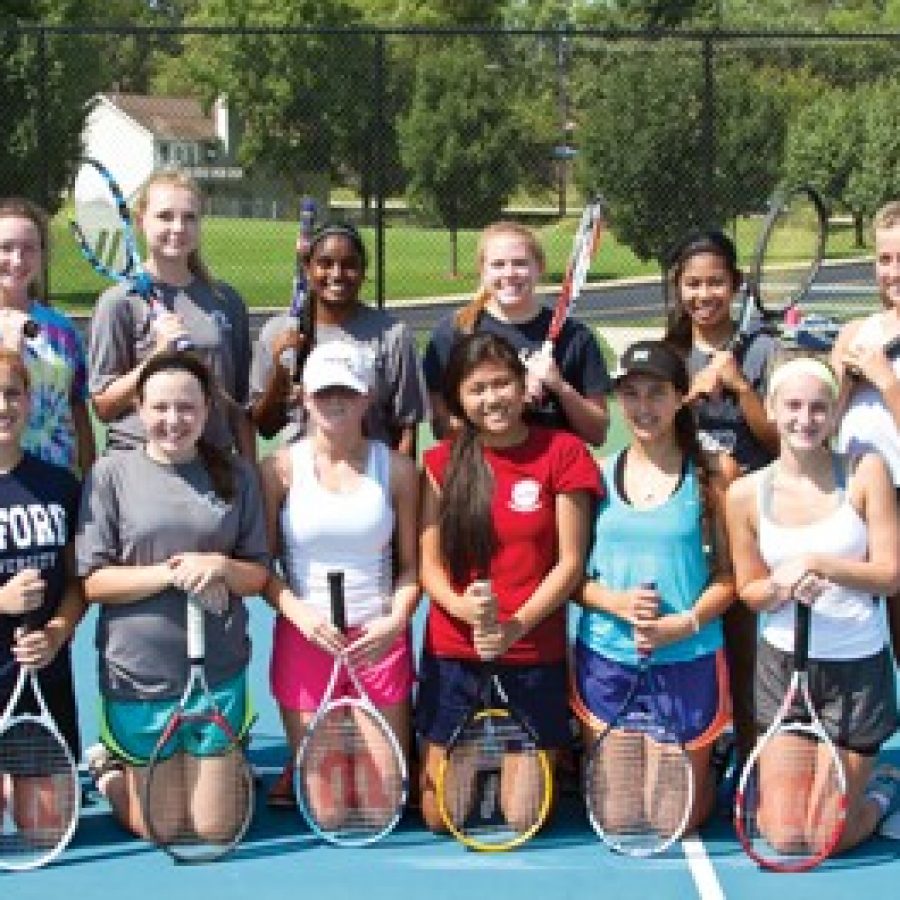 While Mehlville Senior High School has traditionally not been known for its exemplary tennis program in recent years, the 2014 Panthers tennis team wants to do its part to build a competitive program once again.
Mehlville head coach Jill Wojewuczki told the Call that the first step to getting her squad ready is repetition in practice so they can become more confident.
"We are still in the rebuilding process. Obviously, I'm hoping we are going to improve on our overall record," she said, noting the Panthers won just two matches last season. "But really, overall, the girls as individuals I want them to improve in their tennis skills and be more comfortable playing in competitive matches."
The Panthers bring back just a few players from last season, only one of whom played all year on the varsity squad.
Last year's No. 2 player, Andrea Luzaic, will return this year and play in the No. 1 spot, while Gayle Smith and Lexi Morice will be in the top six.
Other returning players are Karly Ringstad, Miranda Dawson, Megan Maloney and Katie Lade. Wojewuczki told the Call her optimism stems from the attitude of her relatively new squad.
"I have less numbers, but I think I have some more athleticism, which is nice, and some kids are really interested in becoming better tennis players, which makes a huge difference," she said. "So with the kids that I have coming in this year and the kids I know that are coming in next year, I think within the next couple of years we're going to have the opportunity to be pretty competitive."
Skill and strategy are two areas the group has been practicing and will continue to focus on as the season progresses.
"I'd like them to improve on their serving, maybe have a little bit more powerful serves," the coach said. "So we will be working on that. And singleswise and even doubles, it's just kind of more strategy in playing to your strengths and your opponents' weaknesses, and I want them … understanding that and how that works."
Wojewuczki said that getting the girls acclimated quickly and correctly will be the contributing factor in building up Mehlville's tennis program.
"I want them to be confident tennis players," she said. "I really just want my girls not only to build confidence in their skill set but being confident in that match setting and know that they can compete.
"I think this year we will be more competitive than we were last year. I think that the quality overall has improved in those that are returning and those that have joined us, but I really am hoping in the next couple of years that we will have a really strong tennis program."