Mehlville tennis team boasts experience
Offseason work will bolster Mehlville girls' tennis squad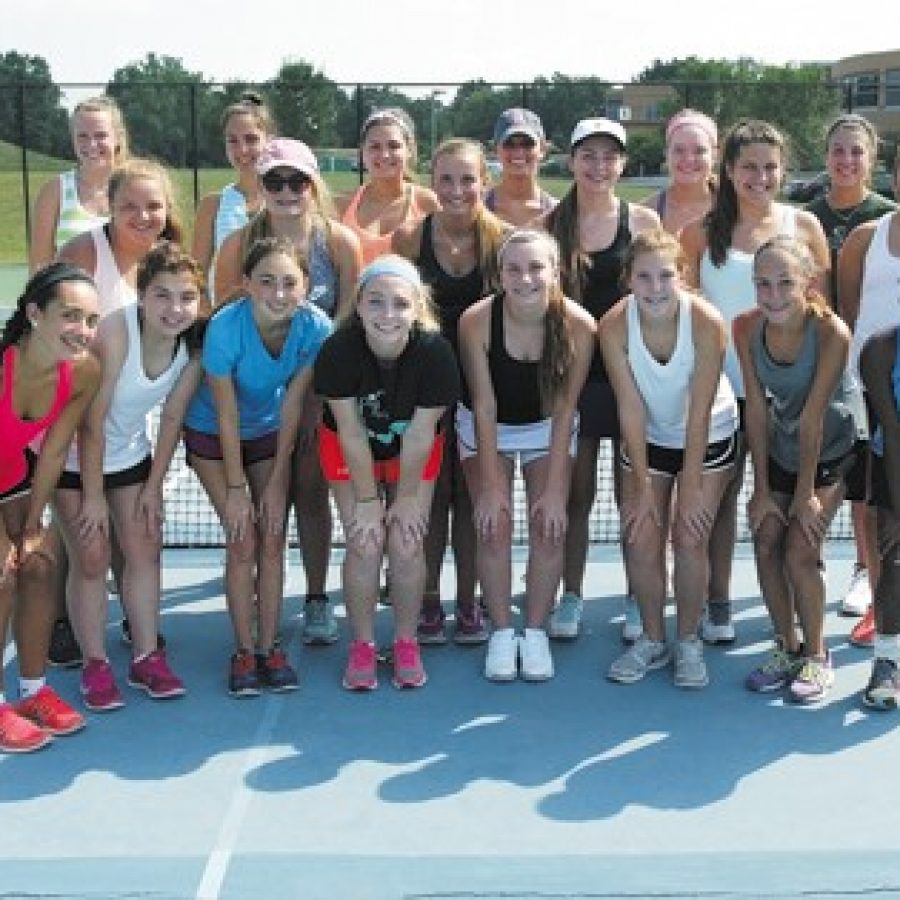 Mehlville High School varsity girls' tennis head coach Jill Wojewuczki has been trying to improve the school's tennis program since she took it over in 2013 to again make it one of the area's top programs.
Under her leadership, the Panthers have had winning seasons two of the last three years and hope to continue that trend as the 2016 campaign begins. The Panthers had a record of 9-6-1 last season and return the majority of their players.
With the returning talent and new players coming in, Wojewuczki said she is optimistic about the upcoming season.
"I think we will have a good season this year. With the redistricting, we have a strong chance of being successful as a team along with some individual successes," she told the Call.
Alyson Piskulic will return as the Panthers' No. 1 singles player from last season, along with the team's No. 2 singles player Andrea Luzaic and No. 3 Melissa Muminovic. In addition, last year's No. 5 singles girls are in tip-top shape.
"We've had some great individual improvement in the offseason. We need to figure out our doubles pairings because we only have one (doubles) team returning at the varsity level," Wojewuczki said.
The coach said the goal for her players this year is to improve overall as a team and win a district title.