Mehlville swim team shows potential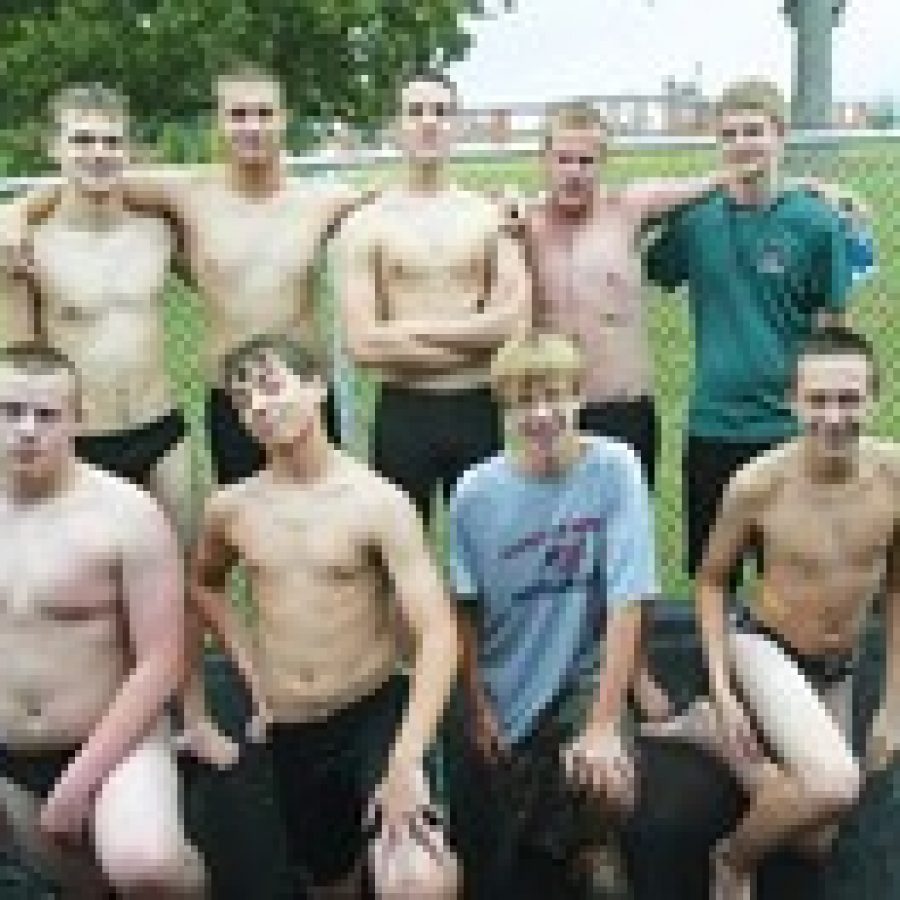 The Mehlville Senior High School varsity boys' swimming and diving team has a new head coach this year and a lot of potential for a strong 2013 season.
New head coach Jennifer Hanneken told the Call she is excited about joining the Mehlville High program and while having a low number of swimmers is always an obstacle, she has high expectations for her squad.
"Last year, when I was coaching Kirkwood girls, we took seventh at state," she said. "So knowing what we have here, I think we have potential to get state qualifiers and to have a good, maybe 50-50, chance … But the teams that we are going against are going to be top contenders at state, so I want these guys to just work hard."
Mehlville's returning swimmers should play a key role in whatever success the team enjoys this year.
"Having a large class of juniors helps us because they are in a way upperclassmen, who will continue to be leaders this year and next year, Hanneken said. "So I think having that leadership, with me being a new coach and them having that continue on for newcomers helps."
Junior Austin Mungle, senior Nick Sorich, senior Ian Piskulic, and junior Joseph Owens are all expected to be major contributors for the 2013 season.
The Panthers have a head start in some areas this year, according to the coach.
"We do have some strength with some butterflyers, some IM'ers (individual medley) and some sprint freestylers, so I think those could be our first couple of groups that we push for those state qualifying times," Hanneken said.
Again, though, the traditional obstacle for Mehlville swim teams is having low numbers and the absence of competitive divers.
"We do have low numbers, so we are hopeful that those will get up there," she said. "With low numbers, you're limited in how many events each individual can compete in.
"Not having any divers you are automatically going into a meet 6 points down from the other teams."
It's a busy season coaching individuals with all different levels of skill, but it's also rewarding, Hanneken said.
"We do have some young swimmers and some new swimmers and that's great, but we do spend time working with them, so those individuals are improving on their strokes," she said.