Mehlville students continue holiday tradition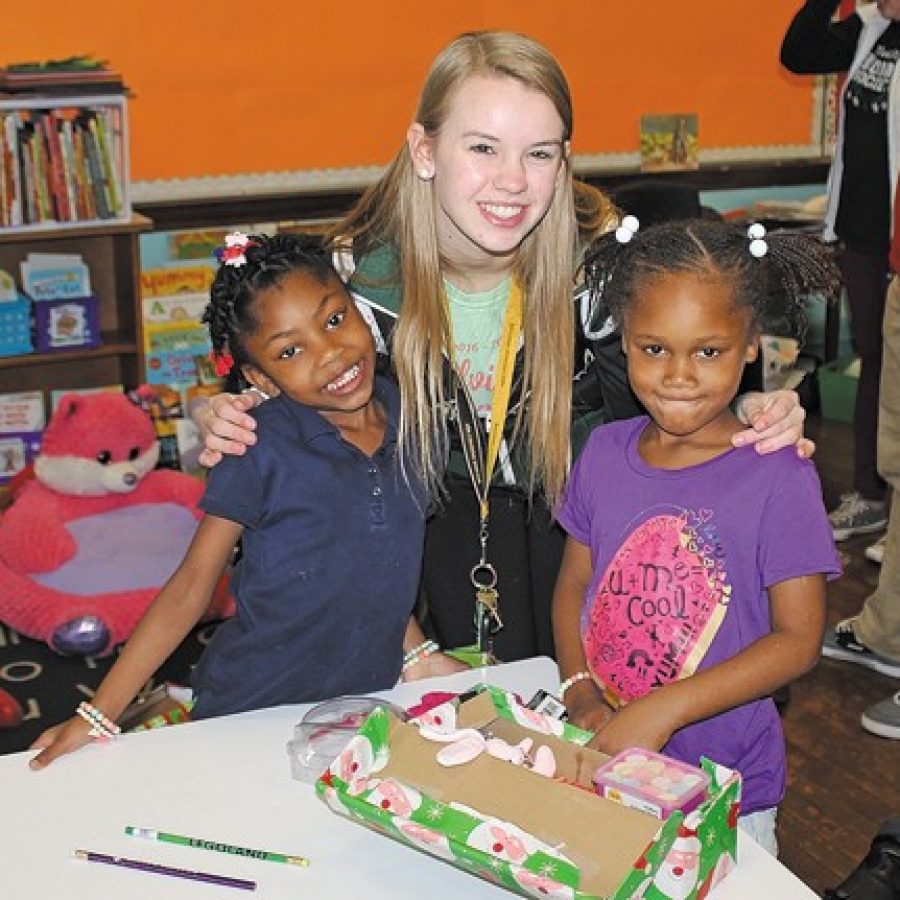 Melville High National Honor Society members made their annual trek last week to Clay Elementary School in north St. Louis to continue a holiday tradition.
The Shoebox Project, which began more than a decade ago, provides gifts to nearly 200 Clay students as a way to bring together two distant and very different communities.
"We started this in the beginning of November by reaching out to all the schools in the Mehlville district," Mehlville High teacher Stephen Klobe stated in a news release. "We asked students to donate school supplies, personal care items, toys and other inexpensive items. There was so much response that we actually ran out of gift boxes and then had to scramble to get more."
All the donated items were separated into age- and gender-appropriate piles, placed in shoeboxes and then wrapped by the Mehlville High students.
The annual generosity has built a lasting relationship between Clay Elementary and the Mehlville School District.
"It's much more than just receiving volunteer hours. It's more than just putting boxes together for kids," Clay Elementary Family Specialist Rodney Reavling stated. "In the world we live in, collaboration between people of different backgrounds, different faiths and different belief systems is a wonderful thing to come together."
"I think this kind of endeavor makes our world smaller," Mehlville High teacher and National Honor Society sponsor Deana McKelvie stated. "To go outside and bring cheer to people you've never met is really special."