Mehlville squad building for the future
New players show interest in golf, coach says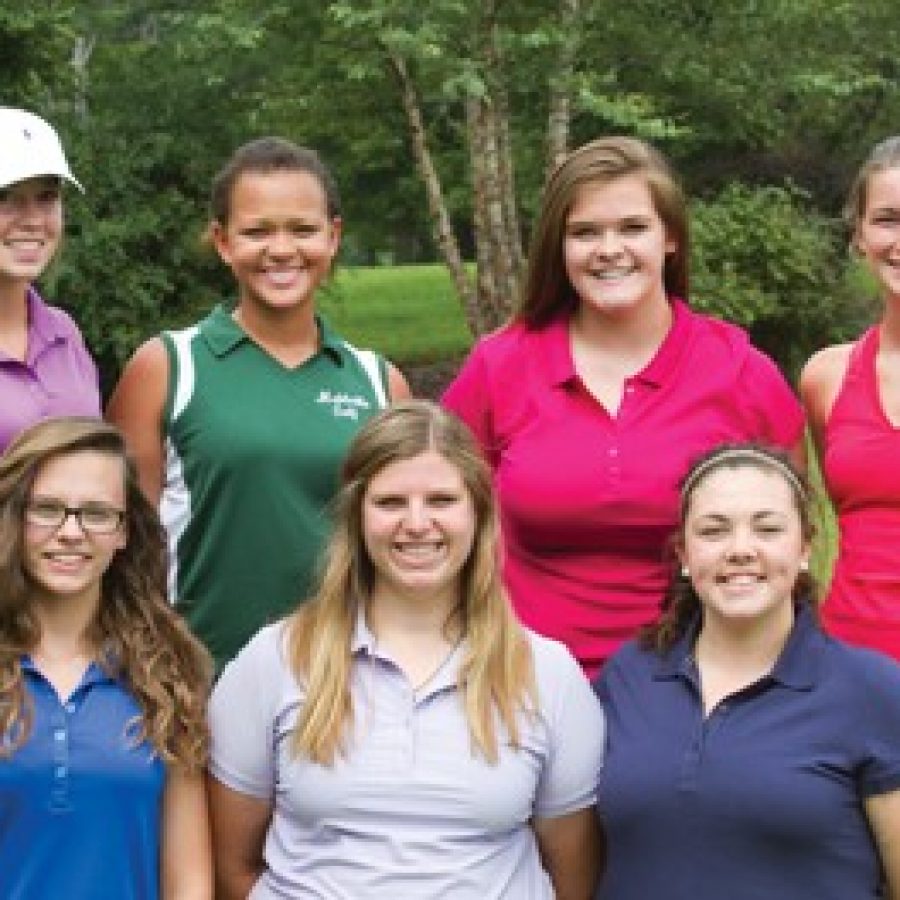 The Mehlville Senior High School varsity girls' golf team will work on building for the future throughout the 2014 season.
The Panthers return just two players from last year's squad, and have eight new girls out this year. Such a large class of new players presents an opportunity.
"The biggest expectation, is just improve from day one to the end of the year," Mehlville head coach Gary Pearson told the Call. "We have 10 kids out now. Eight of them are brand new, so only two with any kind of playing experience.
"So just improve from Day 1 to Day 2 to Day 3, and just improve and hoping that they enjoy the game and continue to want to play."
Kelsey Growe is in her third year and Alex Revelle is in her second season.
New players show interest
in sport of golf, coach says
(Continued from Page 8B)
Obviously, Growe and Revelle will be the team leaders, and they have already demonstrated those qualities in practices, according to Pearson. He also noted that one of the new players' biggest attributes is their interest in the sport.
"I think so far they have been very coachable," Pearson said. "They've done everything we've said, they seem to really enjoy what we are doing.
"So they've all been very positive even though it has been frustrating for them, which I've tried to assure them that they are not going to pick this game up overnight."
So for the Panthers, while a lofty goal in terms of numbers may not be realistic, building the program and giving themselves a significant edge for next year is.
"I think with all the new kids, of course, first for them to understand improvement and what it really takes to be just a mediocre golfer, that they understand that this doesn't happen overnight," the coach said. "I hope that by the end of the year, they want to come back, they want to start playing. And the other (goal) is just improve on our scores.
"I hope by the end of the year somewhere that we see our score dropping each match. That's what I hope that there is a significant drop from now, when we start playing our first match next week to the end of the year, that each of our scores individually have all dropped significantly.
"And just them being able to play the game. It's a lot more than just being able to hit the ball. You've got to learn how to score in this game."