Mehlville soccer team looks for state title
Panthers set their sights high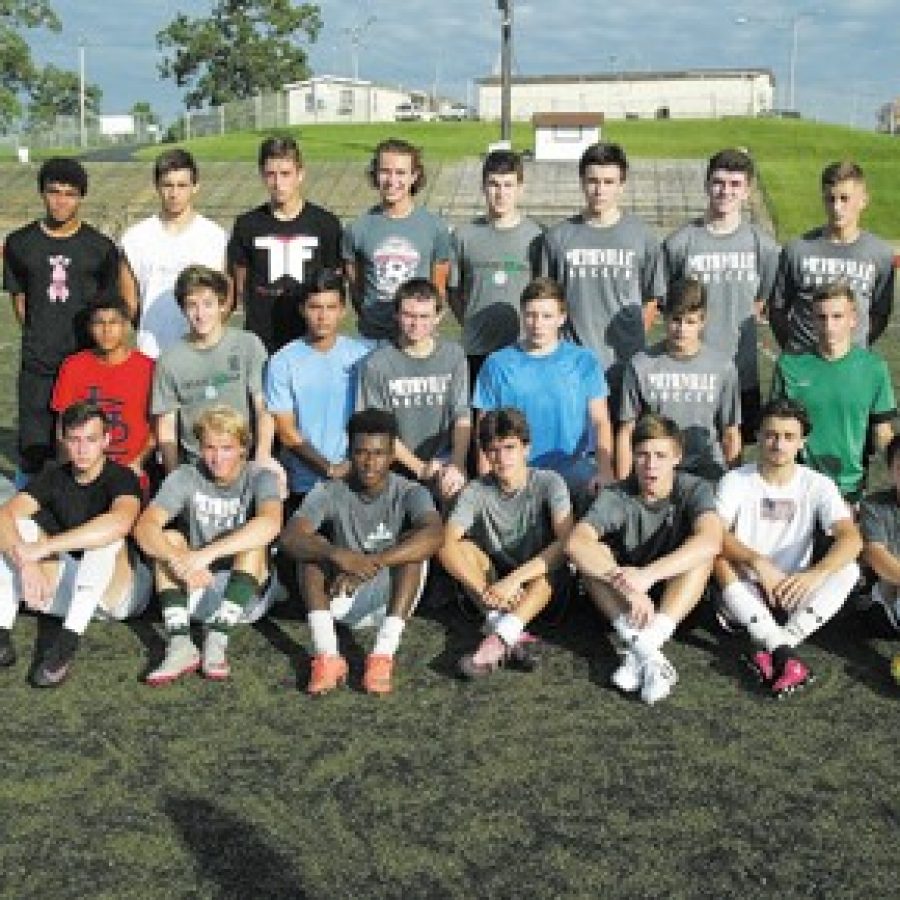 The Mehlville High School varsity soccer team has been a dominant force in its conference for some time, and in recent years the Panthers have been knocking on the door, trying to get back to the state championship.
This year, the players are hoping they can bridge the gap and make it to the finish line, according to Mehlville head coach Tom Harper.
"It is a young group. We've got a really good group of juniors. They've been through it," Harper told the Call. "They know what it takes to win a district title, they know what it takes to get into the state playoffs and make a run, so they've been there. That expectation is there for us again and that's what they want.
"That's their expectation, and anything less than that is going to be a disappointment for us, and they feel like they can really attain that again."
The Panthers were eliminated from the postseason early last year in the sectional game and the players are hungry for redemption, according to Harper.
"They feel like that they should have been there, they feel like they let an opportunity slip away. So mentally this group is not going to let that happen again," he said. "They're going to have to get beat, they're not going to beat themselves again.
"They are motivated and they are driven and that is on the top of their list, along with all kinds of other things they want to accomplish this year. But that is the pinnacle, they want to get to that final weekend this year."
The team lost a few main players down the middle of the field, but most of the group is back and a handful of guys are ready for the opportunity to fill those spots.
"… We've been lucky again we're not rebuilding — we are just kind of retooling a little bit," Harper said. "And really, things have been going well for us, a few growing pains with young players and trying to figure out things and find where they fit, but the coaching staff is really happy with where our team is."
For Mehlville, physical fitness and skill are never an issue, according to Harper, who said his players come into the preseason "soccer ready." The biggest component is his players' mental game.
"This is an intelligent group," Harper said. "Not only are they intelligent kids and intelligent players, but they know how to problem solve for themselves on the field and amongst each other."