Mehlville School District to offer special program on eclipses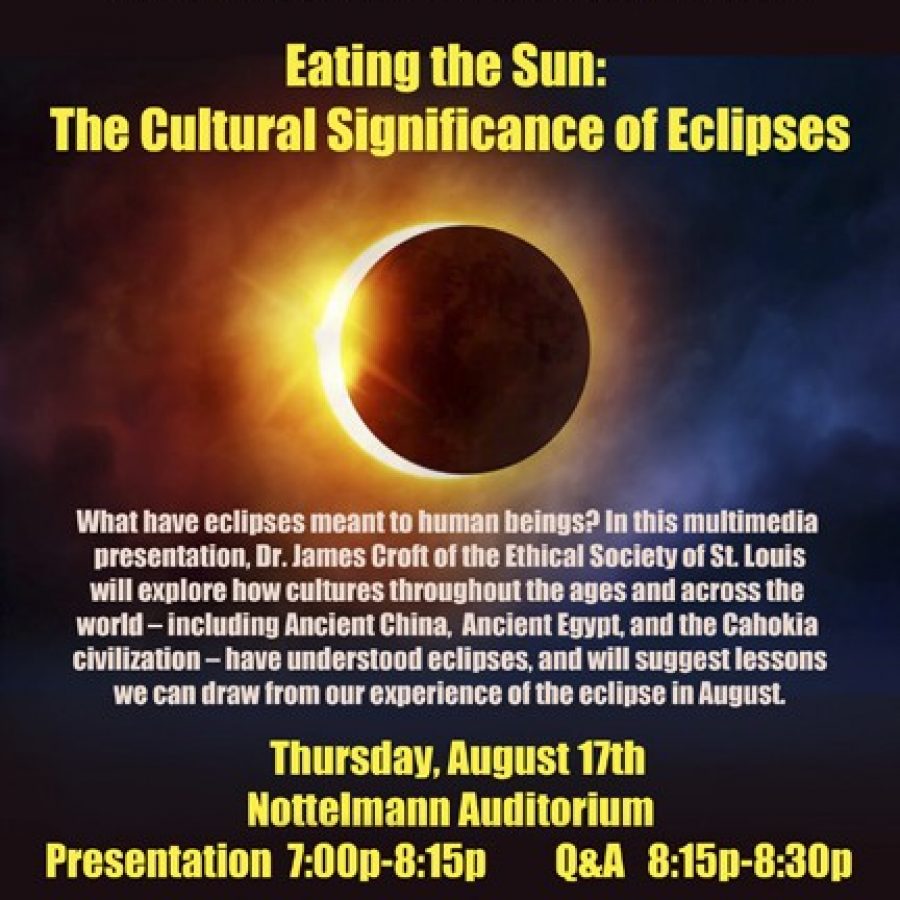 The Mehlville School District will feature a special program on eclipses tonight — Thursday, Aug. 17 — in advance of the total eclipse Monday.
James Croft of the Ethical Society of St. Louis will present "Eating the Sun: the Cultural Significance of Eclipses" at 7 p.m. in the William B. Nottelmann Auditorium at Mehlville High School, 3200 Lemay Ferry Road.
The event is free and open to the public, but it limited to the first 500 people. No registration is required.
Croft first presented the talk earlier this month to the Ethical Society. He discusses what eclipses have meant to humans throughout history and the cultural significance of eclipses throughout the ages and across the world, including in ancient China, ancient Egypt and the nearby Cahokia civilization.
He will also suggest lessons audience members can draw from their experience Monday.
After his presentation from 7 to 8:15 p.m., Croft will take audience questions from 8:15 to 8:30 p.m.