Mehlville School District Superintendent Chris Gaines retiring in August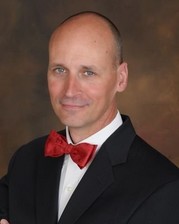 Mehlville School District Superintendent Chris Gaines announced Friday that he would retire in August after eight years with the school district.
Gaines, then the superintendent of the Wright City School District, was hired by Mehlville as superintendent in 2015,  and his tenure saw the creation of the Mosaic Elementary School, middle school academies, MyPath and other personalized student learning opportunities.
"I have approached my time in Mehlville with a continuous improvement mindset," Gaines stated in a press release. "My desire is, and has been, to leave the district in better condition than it was when I arrived."
Gaines also oversaw the passage of Proposition R, a tax-rate increase in 2015; Proposition A, a 2016 tax transfer for roofing and HVAC projects; and Proposition S, a 2021 no-tax-rate increase bond measure being used to upgrade facilities and enhance safety in all district buildings.
Gaines advocated on the state and national level as president of AASA, The School Superintendents Association, and helped earn the district numerous accolades including being named an AASA Learning 2025 LIghtHouse District, selected as a League of Innovative Schools and a National District of Character.
"Dr. Gaines has proven time and again that he is an avid advocate for children and public education," Board of Education President Peggy Hassler stated. "He has taken a strategic, data-driven approach to everything he accomplishes in the district. Through Dr. Gaine's vision and leadership, the Mehlville School District has seen growth and improvement in many areas including academic achievement, community involvement and capital improvement projects."
After his retirement Aug. 31, 2023, Gaines will have completed 28 years in education, including 22 years as a superintendent.
"Although my days as your superintendent are now numbered, I am eager to assist in making this as smooth of a transition as possible," Gaines stated. "I'm not planning on slowing down throughout my remaining time. We have a lot of exciting projects and opportunities … and continued construction progress from Prop S. Mehlville School District has a bright future, and there is much still to achieve."
The Mehlville School District Board of Education is finalizing its plan to hire the next superintendent. More information will be announced by the district at a later date.