Mehlville Panthers fall to Seckman; will tackle Marquette on Friday night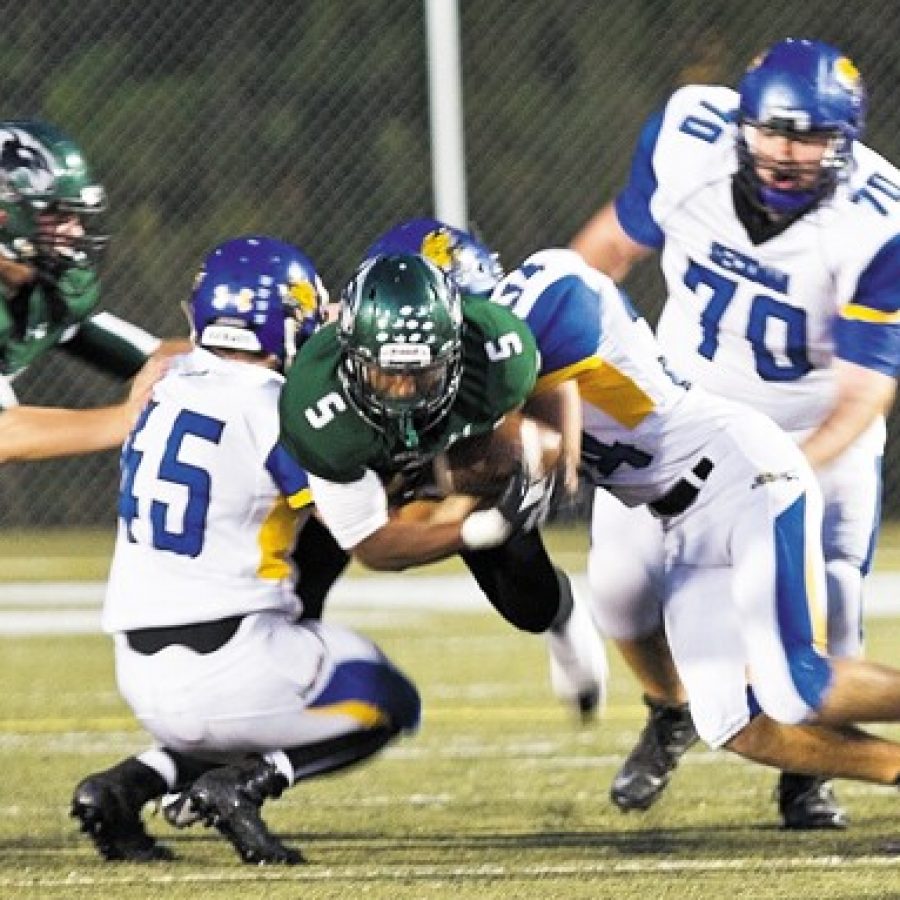 Coming off its first win over the Lind-bergh Flyers, the Mehlville Senior High School football team hoped that momentum would carry over Friday night against Seckman — but it wasn't quite enough.
While the Panthers defeated Lindbergh 41-21, they fell just short in the 21-14 loss to the Jaguars.
Mehlville head coach Kent Heinemann told the Call that his squad had a hard time defending against Seckman's offensive strategy.
"We gave up the opening kickoff. Our kids squibbed it. They fielded it, so they got the ball around the 20-yard line," he said. "They are really good at what they do.
"They run inside the tackle. They are good on first down, and they eat a lot of clock … That's pretty much what they did and we couldn't stop them — couldn't really get much going offensively. We threw the ball well in the air, but other than that, we just couldn't get anything going."
After being blown out in the first two games of the season, the Panthers earned their lone win against Lindbergh, and played a much more competitive game against Seckman, according to Heinemann, who said he's pleased with the signs of im-provement he's seeing from his team.
"One thing, our kids are competing," he said. "The problem is they are putting themselves in a hole and it takes a lot to get out of that. They are fighting.
"They are doing a good job of battling back after mistakes, just too big of a hole. We had an opportunity to win the game at the end. We fumbled on the 2-yard line. We would have tied it up."
The 1-3 Panthers will need to get it together quickly and get on course to be ready for their next opponent, 3-1 Marquette, on Friday night.
The Mustangs have a good set of skills and will also be extra hungry after coming off their first loss of the season to Lafayette last week, according to Heinemann.
"They've got it going over there. They are a good program," he said. "It's going to take a good week's practice, and they are going to be a tough opponent."