Mehlville, Oakville students could gain options beyond block scheduling as soon as '18-'19
Panel casts unanimous vote to consider a flex schedule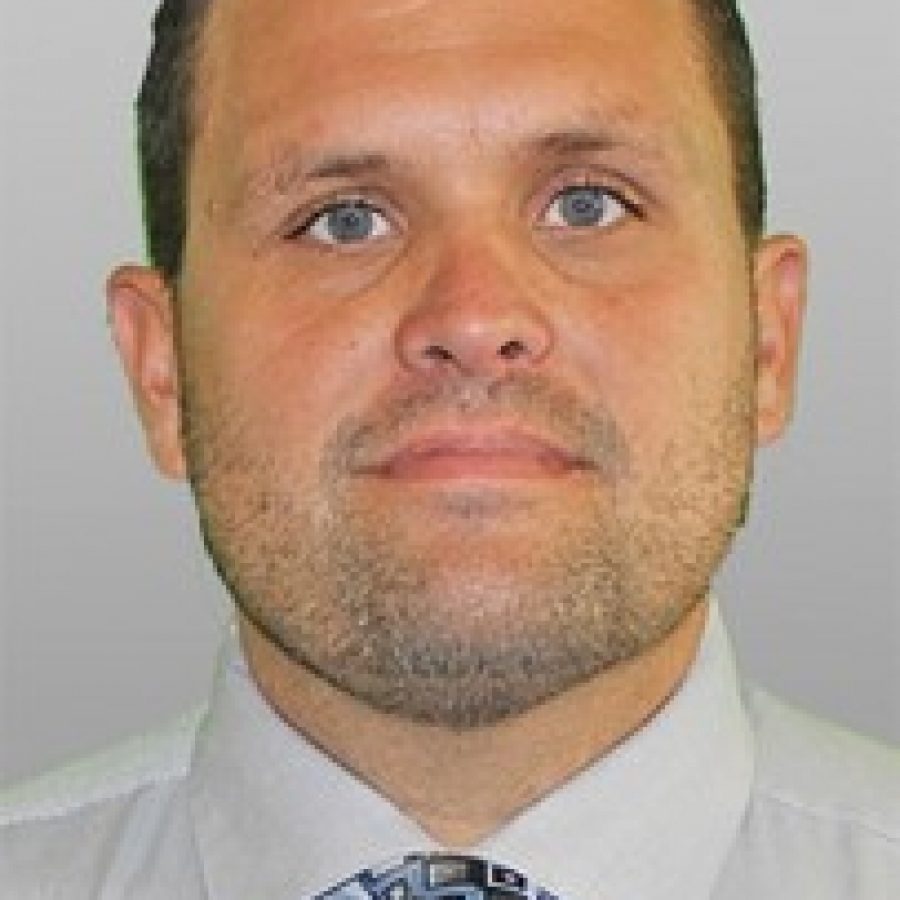 Students at Mehlville and Oakville high schools could gain class options beyond block scheduling as soon as the 2018-2019 school year if the Board of Education signs on to the Schedule Review Committee's recommendation next week.
The committee, comprised of students, teachers, parents and administrators, is unanimously recommending that the board approve minor tweaks to the block schedule for next year, with a goal of looking into moving the next year to a "flex" schedule that allows students to choose between traditional and block.
The board is set to vote on high school scheduling when it meets at 6:30 p.m. Thursday, Dec. 15, in the Mehlville High School Library, 3200 Lemay Ferry Road.
"They may find at the high schools that they love this, or they want to go back and they don't want to move to a flex model, but that's all part of the investigation next year," said committee head John DeWalle, director of the Witzel Alternative Acad-emy.
Under the proposal, next year would serve as a transition year for both Oakville and Mehlville high school schedules, adding a "C" day to the current "A" and "B" days.
A and B days would consist of the current 90-minute blocks, but the C day would imitate a more traditional schedule. On that day, likely a Wednesday, students would attend all their classes in 45-minute periods.
If feedback on the mix of days is positive, the committee's goal is to implement a flex schedule in 2018-2019. In a flex schedule, students and teachers could choose whether they want to learn and teach on a block schedule, a traditional schedule or a combination of both. The flex schedule is popular at Parkway West and Parkway Central high schools, which the committee visited to talk with teachers and parents currently on the schedule.
The idea of looking into block scheduling got off to a rough start when it was rolled out by Superintendent Chris Gaines in advance of an August presentation of a committee of assistant principals who had been working on the project since last year. Gaines said the scheduling review was prompted by suggestions from a cost-savings survey, but many high school students and parents reacted negatively to his idea that saving money on block scheduling could mean more money for innovation elsewhere, including the proposed Choice School of Innovation, or CSOI.
Several of those students, parents and teachers were later selected to serve on the Schedule Review Committee. Gaines noted it would be hard to find anyone to serve on the panel who was in favor of a change.
Block scheduling takes more teachers than a traditional schedule because of extra planning time and the built-in study hall/character-education class that both MHS and OHS have, called TAP and ANP, respectively. Switching from block to a full traditional schedule could save close to $2 million annually, but proponents of block say it would come at the expense of student preparation and achievement — keystones of the district's strategic plan.
Gaines said from the start that a switch to a traditional schedule was unlikely, but the district might pursue a hybrid schedule that combines block and traditional classes.
Since it was instituted two decades ago, block scheduling has become the "third rail" of Mehlville programs, never cut while other programs were slashed. Reading coaches, math tutors and other key needs at elementary schools were cut long ago, Gaines and board members have noted.
In meetings this year, Gaines hinted that changes to high school schedules could free up teaching positions that could be used to staff the CSOI, a lottery-based elementary school that could open next year if the board gives the go ahead in January.
But the Schedule Review Committee, with members including some of those most opposed to Gaines' initial announcement of a possible scheduling change, did not base its decision on district finances but on research, student and parent feedback, personal experience and site visits, DeWalle said.
"The committee conceivably could have been asked to find the cheapest (schedule), but we were asked to find the most flexible and agile that allowed for multiple pathways," he said.
Gaines attended the first meeting in September to give an overview of what the committee was going to do and to tell them that he would not attend their meetings or tell them what decision to make.
"Essentially what we're asking you to do is see if you can come up with a schedule that will allow for flexibility and agility so that we can implement personalized pathways for our kids," Gaines told the committee.
At no point in the process did the superintendent tell committee members what to recommend, DeWalle said.
"He spoke at the first meeting and said you will get no direction from Central Office, and that was kind of it," he said. "I think what's probably more telling of that is the fact that we're landing on a recommendation that was not in our presentation in August. We had talked about a hybrid model in August, and we're not doing any of those."
The unanimous decision to look at a flex schedule with the transition year came after the Schedule Committee met for months, researching numerous types of schedules. Under a hybrid model, everyone would have had a combination block/traditional schedule, but in the flex model, students will choose which style they want or whether they want to customize their schedule.
The Schedule Review Committee threw out the idea of converting to a full traditional schedule at its second meeting, with no one on the committee in favor of that change. But the yearlong test could be a pilot to gauge how students and teachers like learning and teaching in traditional 45-minute periods, DeWalle said.
The feedback the committee received from surveys to students and parents is that they wanted to keep block scheduling and ANP/TAP, and next year's schedule change keeps the focus on block, DeWalle said. With the C day, it also addresses a concern about block from teachers that if students miss a day of school, they may go a week without some of their classes.
One of the teachers on the committee noted that she has only ever taught on a block schedule, and she may like a traditional schedule better if she tries it, he said.
The lack of familiarity Mehlville students and teachers have with any other way of taking and teaching classes is part of the reason behind taking the year to investigate other schedules, Dewalle added.
"That flex model, what does that look like? There's a lot of questions that we've still got to answer on that one," he said. "That's why I think in order to do it justice you can't jump into it next year."