Mehlville initiates programs to boost district test scores
Math scores 'unacceptable,' deputy superintendent says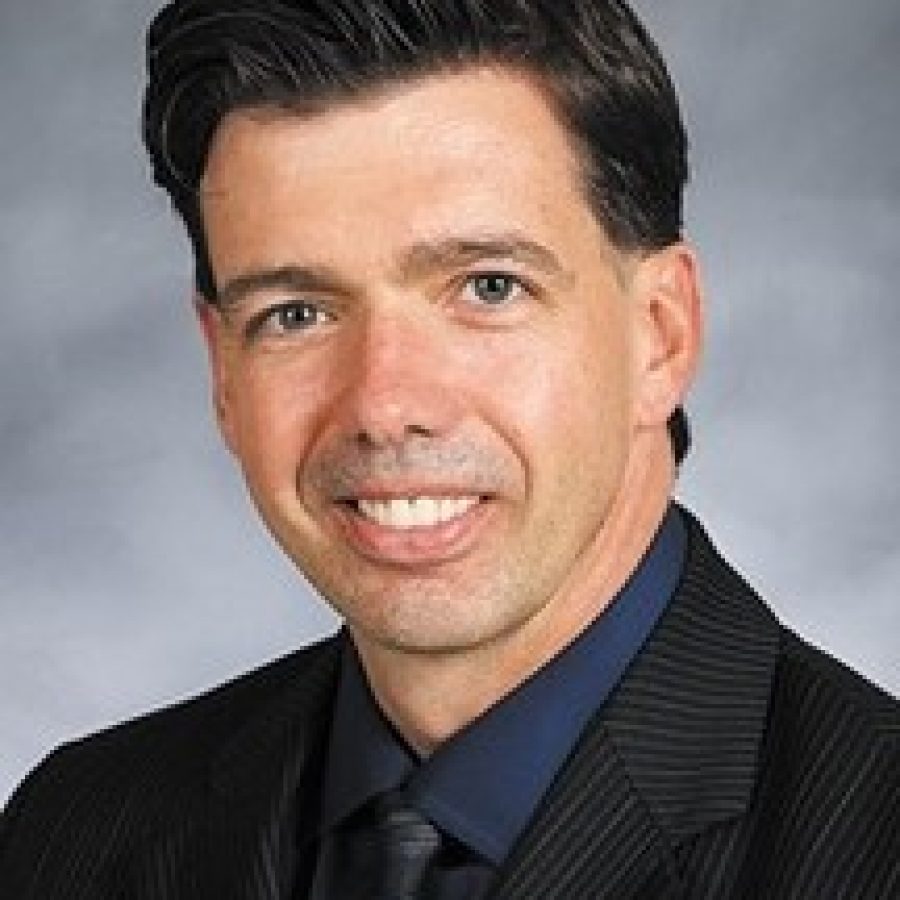 Last of two parts
The Mehlville School District is implementing a series of programs to improve its statewide test scores in math after a push from parents and Board of Education members.
Three board members posted on Facebook last week that they are embarrassed by the district's math scores.
Only 48 percent of Mehlville students are testing at proficient or advanced in math districtwide, according to scores released this fall from the Missouri Assessment Program, or MAP test, that students took in May.
"Our current math scores are unacceptable to us — they're unacceptable to me," Deputy Superintendent Brian Lane told a concerned parent at the board's Dec. 6 listening session. "I'm with you 100 percent."
The latest results from the MAP test place Mehlville below nearby school districts like Fox and Hancock Place, below the state average and below half the districts in the state. The scores were up slightly from last year, but have stayed roughly the same for the last several years.
Officials blame years of round after round of budget cuts that they believe disproportionately hit elementary schools.
Some of that, such as a lack of professional development that board President Samantha Stormer said teachers were "starving" for, has been mostly fixed through funds from Proposition R, the 49-cent tax-rate increase that voters approved last year.
Another problem addressed through Prop R is new textbooks, many of which were old or falling apart.
But whatever the underlying reason, "we're not happy with the math scores," Lane said.
For the most part, the steps are being taken at elementary and middle school levels where math scores are lagging the most. High school scores are much better, Assistant Superintendent for Curriculum Tina Plummer pointed out last week. But some steps could be taken districtwide.
Superintendent Chris Gaines was hired last year for his focus on academics, which rocketed his former district in Wright City from the bottom third of the state to the top third over just a few years.
"What has the district's focus been the last several years? Has it been academics?" Gaines told the Call. "Or has it been character education? Mehlville is known as the character education district."
Gaines ties student engagement, individualized learning and the district's branding to the board's decision next month on whether to approve a lottery-based elementary school of innovation. Such schools have increased scores in other districts by 15 percent to 20 percent, Lane said.
But whether the school opens or not, something has to be done in all the district's schools, board members emphasized last week. The district is expecting Wright City-style results from its new commitment to professional development, which increases from the minimum required $100,000 a year to more than $1 million a year under Prop R. Middle school teachers have all trained this year in STEM, or science, technology, engineering and mathematics.
When Plummer outlined the lack of resources the district faces for math instruction last month, Stormer asked Chief Financial Officer Marshall Crutcher how much the district spends a year on character education. He estimated $60,000 for memberships and training.
Currently, the district has a half-time director of fine arts but does not have a director of math or any other individual subject area, Gaines noted. Two district-level curriculum directors tackle subject areas for all of elementary and middle school, but their background is primarily in literacy.
The district may free up an administrative post next year, which would allow the creation of a director of STEM, with a focus on math.
"Look at any other school district around, and they have them for about every subject," Lane told parents at the listening session. "I can't go into details, but the idea is that without any additional taxpayer money, the district might be able to look at some math and science supports."
The district's curriculum directors do a great job, "but we need some people with some strong math and science backgrounds that can get into classrooms and observe teachers, coach those teachers, provide professional development," he said.
Added up, this year's changes should increase scores by 3 percent to 5 percent, Plummer projected. But professional development takes time to show results, as do the continuous classroom improvement methods Gaines is bringing to the district.
Board members are pressing for more immediate action, such as math tutors, interventionists who would work with students or coaches who would work with teachers.
"Kids can't wait," Lane said. "Whenever people talk about hey, change takes two or three years, my philosophy is kids don't have two or three years."
In a memo to board members in advance of the Dec. 15 meeting, officials outlined the more immediate steps they are taking to shore up students' understanding of math.
Mehlville is collaborating on a multi-district math institute next summer, along with Fox and Webster Groves.
The district reviews curriculum in one subject area every year. This year it's reading, as promised to voters in the strategic plan, and next year it was slated to be science, followed by math.
But the district has moved up math to next year and is also negotiating for extra math training, Lane said. In the five years since the district got a new curriculum called My Math, officials have been unhappy with the curriculum in action.
When it was implemented, it was scientifically researched and getting good results in other districts, "but we've had it now for a few years and we have some concerns," Lane said.
Guided reading has improved English-language arts, or ELA, scores in the last several years, and the district is looking to build on that success by starting up pilot studies of guided math at the elementary level. Teachers are attending an upcoming two-day training in guided math.
Under guided math, the teacher would work in small groups with struggling learners, while other children in the classroom would either be taught by another teacher or use either "digital content" or other "quality materials," Lane said.
Math games and other digital content will be rolled out to every third- through fifth-grader, Lane said. If scores improve, the materials will be sent to every school in the district.