Mehlville High softball coach optimistic about Panthers' 2016 softball season
Softball Panthers to cut number of strikeouts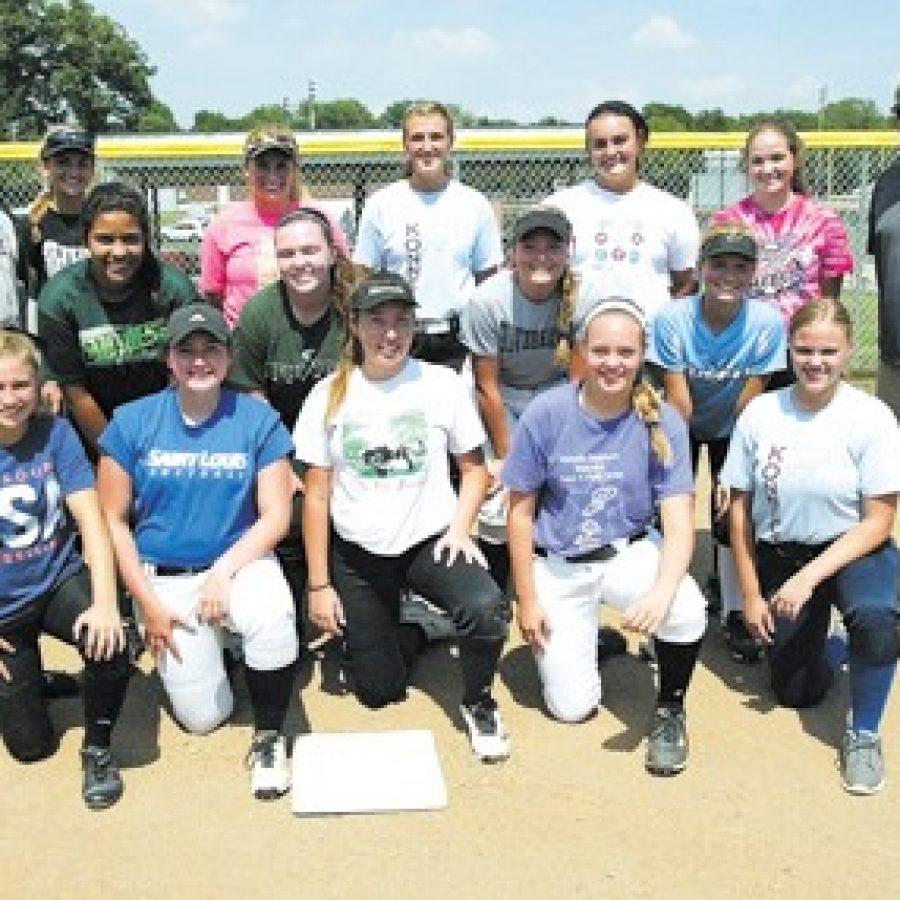 The Mehlville High School varsity softball team has struggled in recent years, but is inching its way back to where the Panthers want to be.
Head coach Tim Ode hopes the 2016 campaign will close the gap for the Panthers, as the team has essentially its third chance at success.
"This group has high expectations. We return almost everyone from last year's team, and added some depth along the way. We improved a lot last year from the '14 team, so we know we can work hard and see results," Ode told the Call.
Returning for the Panthers are Hannah Ritrovato, catcher/infielder; Mackenzie White, pitcher; Tori Siebum, utility; Libby Uttendorf, shortstop; Carly Valleroy, second base; Abbi Uttendorf, outfield; Mackenzie Wideman, outfield; and Megan McDermott, catcher/infielder.
Ode said he was pleased with the group during the preseason and saw some significant progress compared to last year.
"Last year, a majority of our starters were sophomores and below. This year, we have the experience and we are ready to compete at that level," he said. "I have already seen a lot of growth in awareness, physical strength, conditioning from where we were at this point last year."
One aspect of the game that Mehlville struggled with last season was putting the ball in play — something Ode plans to address this season.
"Last year, one of our big weaknesses was our K ratio. One of our goals this year is to cut down on the amount of strikeouts," he said. "When we put the ball in play, and put pressure on the defense, we were competitive. We have been working on being more aware of our swing and adjustments with two strikes."
After making it to 6-14 overall and knocked out by Oakville in districts last season, the Panthers have their sights set high.
"Our goals are to play together as one, play a hard seven innings and leave everything on the field," Ode said. "And as always, a district title is one of our most important goals."