Mehlville golf team off to a strong start
Mehlville High girls' golf team starts off strong this season.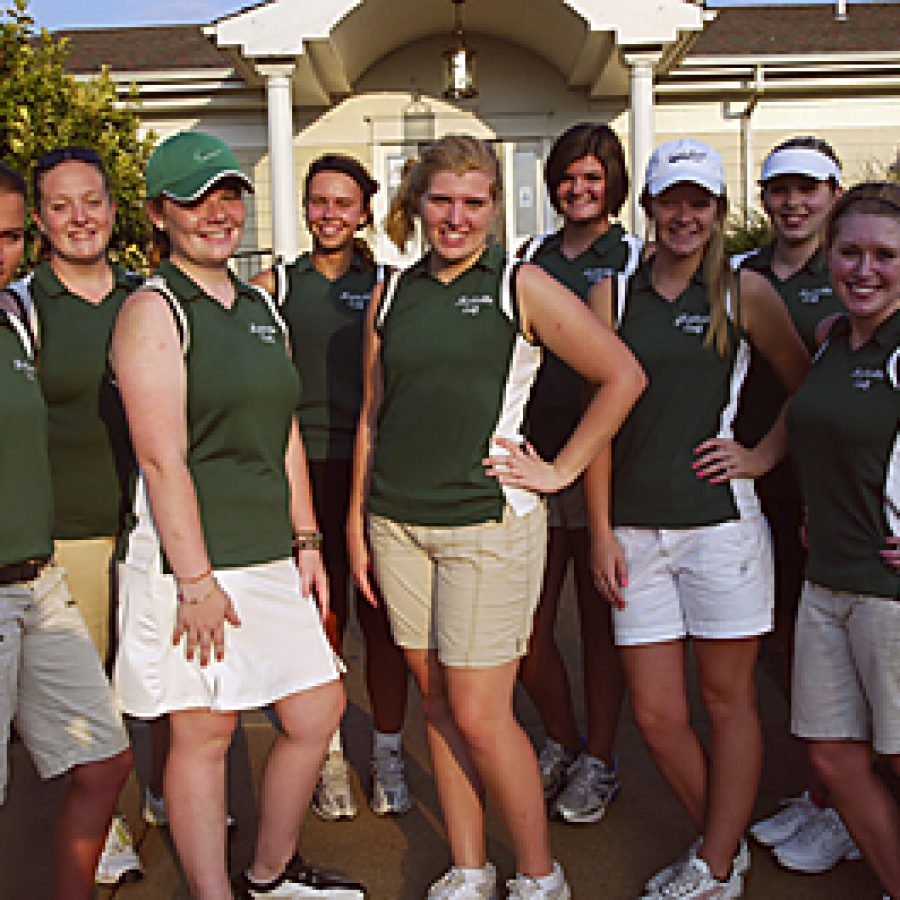 The Mehlville Senior High School girls' golf team is off to a strong start this year, winning two of its first three matches.
Head coach Gary Pearson is "pleasantly surprised" at his team's early success.
The Panthers beat Oakville by 12 strokes and Northwest by 17 after falling to Lindbergh in the season opener by 45 strokes.
During a preseason interview, Pearson told the Call, "I was very happy with the way we competed last year, so hopefully that will carry over into the season."
The Panthers have three newcomers and five players returning from last season and Pearson said a couple of them have a real shot at some success this season.
The head coach is looking for juniors Brooke McManus and Jen Prange to really carry the team this year. Both are returning from last season and bring that skill and veteran leadership every successful team needs, according to Pearson.
The team started off strong in its early season practices.
"The best part about this group is they are very coachable," Pearson said of his golfers. "They do what we ask them to do. That's the fun part about coaching, when the kids really want to get better and work on things."
The biggest obstacle for this squad is similar to several other squads Pearson has seen in his 12 years as the varsity golf coach.
"That first week when matches start, they are all still nervous," he said. "Getting them to feel comfortable and build a little bit of confidence for them, then things seem to flow a lot easier after that. That's what we always hope to accomplish early in the year."
Also, getting the new players out there and getting them used to what's expected in a match always is a challenge, but one Pearson has faced several times.