Mehlville girls strive for success in 2014
Cross-country team ready to move forward this season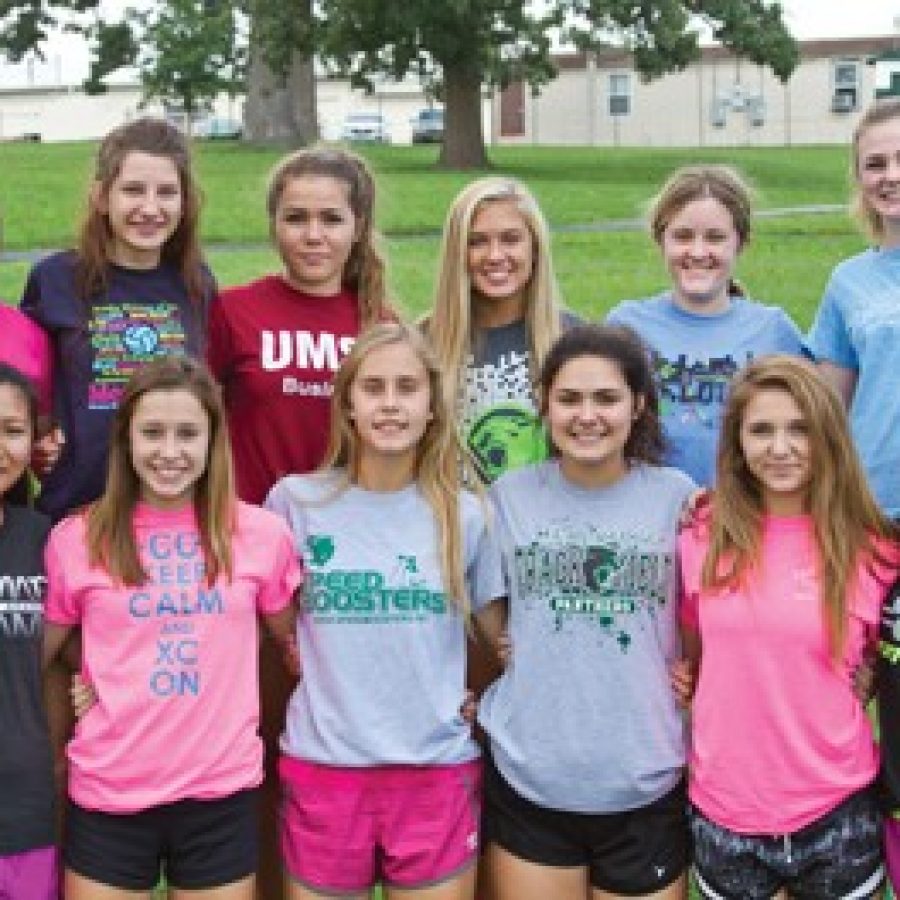 The Mehlville Senior High School varsity girls' cross country team is setting its sights on improving throughout the season and trying to compete for a district title in 2014.
Under the leadership of second-year head coach Mark Ehlen, the girls made good strides last season, but are hoping to run even farther this year.
"The expectation is to be competitive in every meet," Ehlen told the Call. "I want every runner to improve on their record-best time each meet and continue to get better as the season moves forward."
The Panthers have a fairly large group of returning runners, according to Ehlen, and he hopes that experience and the leadership of his top runner and team captain =Elaina Hubbell will help propel them to new heights.
"They have another year of experience and I've got five of the six girls that were our top girls from districts back," the Mehlville coach said.
The 2014 squad also returns Amra Muric and Olivia Miller, who should be in the top-five group when the season begins. Ehlen also expects Kristen Carter and Courtney Chitwood to be "making an impact by mid to late season."
With the team's strength of having a promising group of new runners with some seasoned veterans, the focus of the squad this year will be "racing consistently and racing as a team," Ehlen said.
"The goal is to be the first girls' cross country team in Mehlville history to ad-vance to sectionals as a team," he added.