Mehlville freezes transfer students at current levels; Trakas opposed
Trakas seeks to phase out district's VICC participation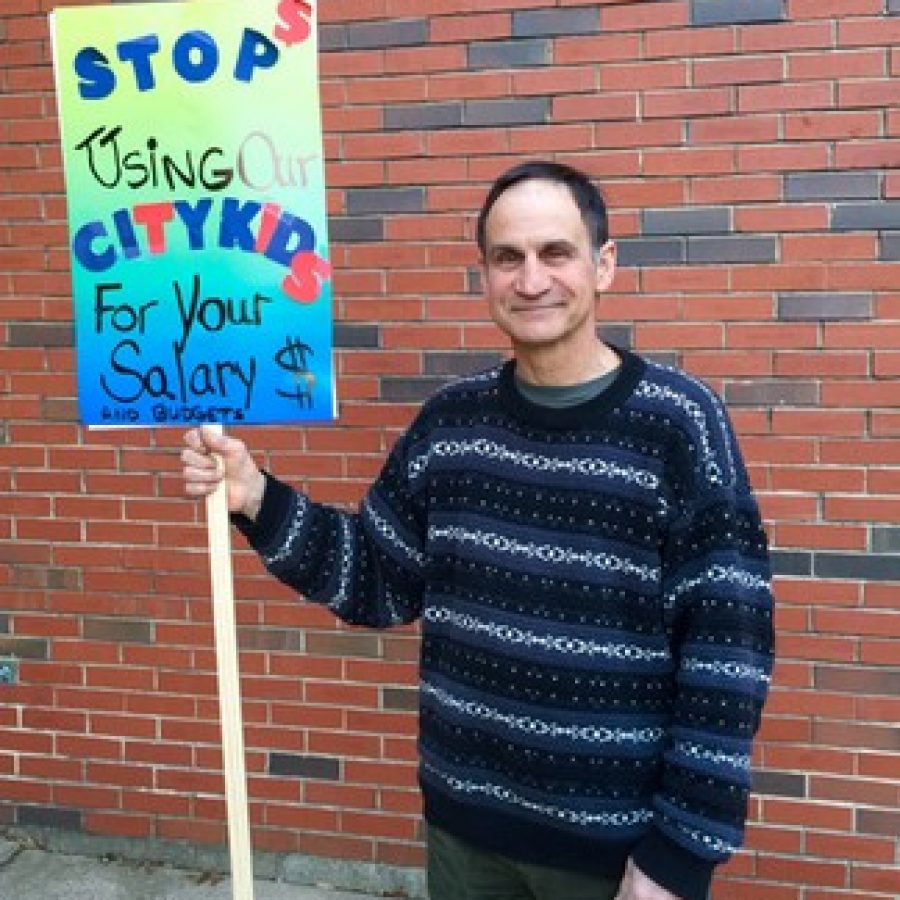 Although the Mehlville School District has gradually decreased its number of voluntary transfer students over the last decade, the Board of Education is freezing the number of transfer students at current levels.
The district receives $2.3 million annually by accepting 350 Voluntary Interdistrict Choice Corp., or VICC, students from St. Louis Public Schools, a fraction of the 1,700 transfer students the district once enrolled. Under the program, funded with state formula money that follows students to their schools, city students choose to leave their neighborhood school to attend school in the county.
But when Mehlville Deputy Superintendent Brian Lane, who oversees Mehlville's VICC program, proposed a VICC freeze at current levels last fall, board member Lori Trakas made a motion that the district phase out its VICC participation altogether.
"I would like to make a motion to phase out of the VICC program — we've heard our community speak, they have given the district more money, I think this is a great time," Trakas said, adding that city schools need the money for facilities improvements. "If you go down and take a look at their schools and their environment, the $3 million we receive each year could go far and away to restoring some of their buildings."
Board member Jamey Murphy seconded Trakas' motion "not because I necessarily agree, just for the sake of conversation."
The board rejected phasing out of the VICC program 6-1, with Trakas in favor, and then approved the freeze on VICC students 6-1, with Trakas opposed.
The district has participated in VICC, which was originally a court-ordered desegregation program before it morphed into a voluntary initiative, since its inception three decades ago. When the board made the decision a decade ago to start to phase out of VICC and reduce numbers by 15 percent every year, it was under the impression that VICC could suddenly end at any given time, which is no longer a possibility, Lane said.
"We need to be agile as a system when we get new information," he said. "For us to continue with a model of decreasing a program based on information from 2007 just frankly doesn't make sense."
Last year, interim Superintendent Norm Ridder suggested increasing the number of VICC students as an alternative to more severe budget cuts. But that attempt was thwarted by the VICC board voting against Mehlville's plan, which would have cost other districts money for their own transfer students. Since Mehlville spends less than nearly every other county district to educate its students, it receives less money per VICC student than less efficient districts.
When VICC came up as part of budget cuts, activist Zaki Baruti and SLPS teacher Velma Bailey spoke against expanding VICC, saying SLPS needs the students and the money more than Mehlville.
In response to criticism from Baruti and Bailey that Mehlville is balancing its budget on the backs of city students, then-board President Ron Fedorchak asked at one of the meetings they attended last year, "What's the 'V' stand for? It keeps sounding like we're buying kids to bring to the school — kids choose to come."
With tears in her eyes, board member Samantha Stormer said VICC is a positive experience for Mehlville students and for city students. One of her son's best friends is a VICC student, she noted.
"As for Ms. Bailey's point, I understand what she's saying, but I also know that one of the VICC students calls me mom," she said. "These are kids that fit into our community, and they deserve an education, and if they want to come here, they deserve to come here."
Agreeing with Bailey, Trakas also argued that VICC numbers could be declining in Mehlville, listing enrollment numbers of 168 students at the elementary level, 101 at middle schools and 111 in high school.
"There seems to be a decline … It drops down in middle school," she noted. "There seems to be a pattern."
Board President Venki Palamand said that the change was probably because there are only three years of middle school as opposed to six years of elementary school and four years of high school. Lane said some of it was due to the district's years of reductions of elementary VICC spaces.
Board member Lisa Dorsey said the only question board members should consider is whether Mehlville is academically serving VICC students.
"Right now it looks like we're having significantly higher academic outcomes," she said.
"I would say our academic outcomes are only 5 percent higher than St. Louis city — are we serving those students well?" Trakas asked. "Secondly, how does it impact St. Louis city schools? I understand we're not going to answer that tonight, but I would appreciate it if the schools that accept VICC students would maybe really address that issue and get into what's happened in St. Louis city schools and see if we can come alongside them and be a better partner and not just alienate them."
Noting that any given year hundreds of city students are on the VICC waiting list, Lane called Mehlville's VICC graduation rate, over 90 percent, "very impressive and certainly higher than the situation they would be coming from."