Mehlville firefighters quickly control deck fire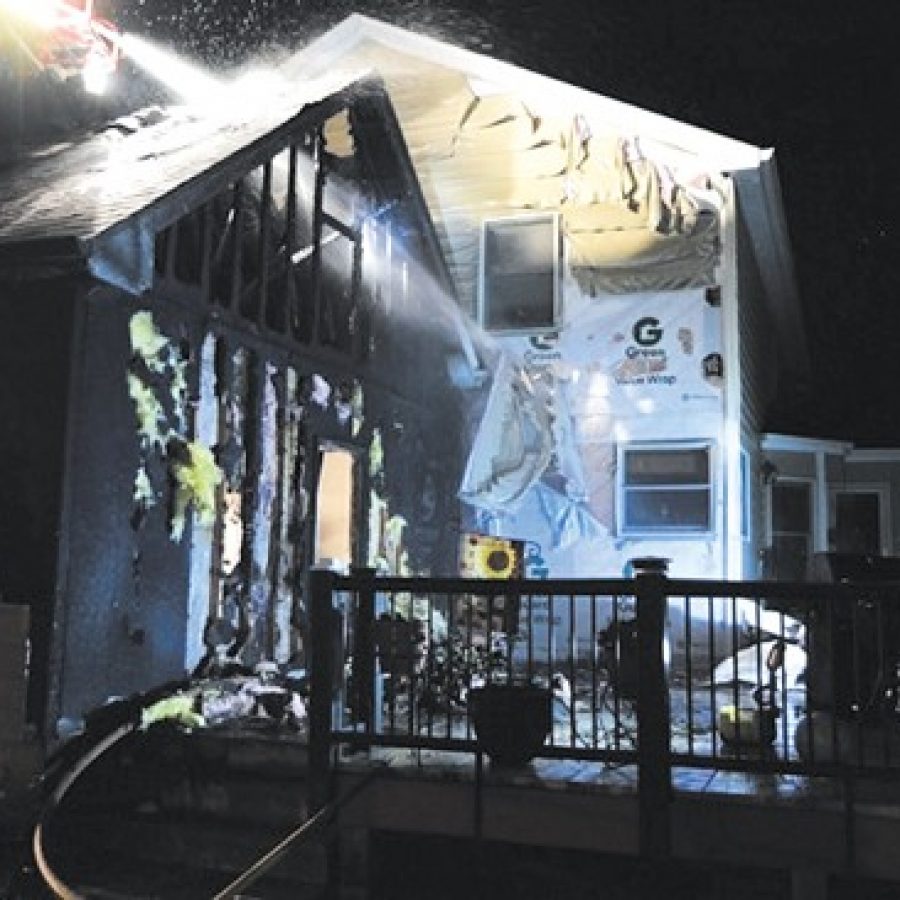 Firefighting crews from Mehlville Fire Protection District, with the assistance of the Lemay Fire Protection District, quickly controlled a recent fire on the deck of a two-story house on Christopher Oaks Court in Oakville.
The fire started at roughly 8 p.m. Sunday, Nov. 15, as a result of a cooking grill being placed too close to the back wall of the home, according to MFPD Assistant Chief Dan LaFata.
No injuries were reported, the assistant chief told the Call.
LaFata reminded residents to make sure that cooking grills and fire pits are located at a safe distance — at least 15 feet— from their house or building structure.
Another common cause of fires such as the one on Nov. 15 is storing discarded coals from a fireplace too close to the house, according to LaFata.
It is possible for discarded coals to remain hot for weeks after use. Used coals should be placed in a metal container with a lid and kept far away from the home or building structure, he said.