Mehlville finance panel: District keeping Prop R promise
The Mehlville School District's Finance Committee conducted its second annual audit on Proposition R spending last month and found that the money has been spent how the district said it would be spent.
Mark Hinsen, chairman of the finance panel, presented the results of its review of the Prop R report to the Board of Education at its March 14 meeting. The Finance Committee is comprised of residents of the district who are financial professionals. Several are auditors and CPAs, like Hinsen.
Mehlville's Proposition R — not to be confused with the Proposition R that Lindbergh Schools voters approved April 2 — was an $8 million, 49-cent tax-rate increase approved in November 2015. It went into effect for the 2016-2017 school year. The first Prop R audit happened in December 2017.
"Basically we're trying to answer the question, 'Did the district keep its commitment to the community that it made to expend the funds in the manner committed during the election cycle?'" said Hinsen.
Expenditures are tracked by category. Invoices, contracts, expenditures and documents that support those expenditures are reviewed and their amounts are then traced into the general ledger to confirm that the payments made by the district match up to the source documents, as well as evaluating the expense on the source document to make sure it met the category it's filed under.
"We're happy to say as a committee that the board and the administration are keeping the commitment that you guys made to the community as we campaigned to pass Prop R," said Hinsen in his closing remarks to the board.
In response, Superintendent Chris Gaines said he's just keeping with his plan for the funds that he promised voters during the Prop R campaign.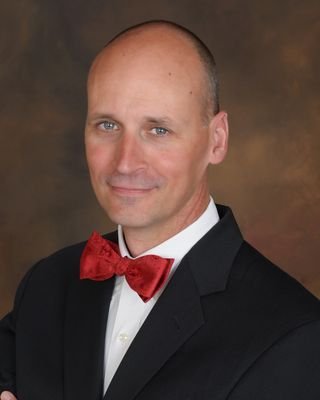 "We're just continuing to do what we said we were going to do," he said. "It's not that difficult."
He noted that while the district's annual financial audit looks at everything the district does, the Prop R audit is narrowly focused on the $8 million from Prop R.
With the $8.3 million from Prop R, Gaines and Mehlville promised to hire 16 reading coaches, bring back tutoring and student clubs, buy new buses, library books, textbooks and computers for the 1:1 laptop program that was cut that year, and expand professional development and training for teachers.
Ninety-five percent, or $7,643,259, of $8,074,991 worth of expenditures were reviewed.
"Our job was to focus on the material items," said Hinsen. "We can't look at 100 percent, but we came pretty close."
The committee examined invoices, purchase orders and billing to see what the district spent those funds on, Gaines said.
Under the category of information technology, $1,728,014 was spent and $1,46,750 was reviewed, about 75.5 percent. Under instructional materials, $1,189,562 was spent and $1,155,286 was reviewed, or 97 percent. For school supplies, $66,839 out of $101,880 in expenditures was audited, about 66 percent. In professional development travel, $692,099, or 94 percent, of expenditures were reviewed. Total professional development travel expenditures were $736,250.
Categories reviewed 100 percent included Feedback-Communications, with $35,640 of expenses; capital expenditures, with $2,652,448 of expenses; interventionists and ELL coaches with $925,825 worth of expenditures; professional development salaries with an expense of $254,450 and "restore activity clubs," which had an incremental increase of $80,017.
"We found 100-percent compliance with all of those expenditures… So the report is a very clean report. Everything went very well," said Hinsen about the review. "We find the job you guys are doing in dedicating the funds that you asked the community for, that they provided, you guys are meeting your commitment."
Finance Committee Members Jennifer Younce and Bill Klemm spent six hours participating in the audit, as well as 115 hours spent by the Mehlville finance staff led by Chief Financial Officer Marshall Crutcher.
Hinsen added at the end of his presentation that changes in account reporting to the Department of Elementary and Secondary Education would change the way that the committee reviews Prop R spending for next year.
"Due to DESE's required revisions…these expenditures as I understand it are going to be spread out through a significantly broader range of accounts. It's going to be harder to track down the documentation," said Hinsen. "So I think we're going to have to take a different methodology. We'll find a way to get it done, but we'll probably have to do more sampling and probably have a little bit less coverage than we've traditionally done on this."
Gaines asked the Finance Committee to oversee how Prop R funds are spent by the district prior to the passage of the proposition in November 2015. The appointment of the Finance Committee to oversee Prop R stemmed from concerns from residents at the time that the Board of Education itself could not be trusted to spend the funds properly if Prop R passed.
Most members of the Finance Committee are certified public accountants, or CPAs, meaning as auditors in their day jobs, they already oversee and manage similar projects to make sure funds are being spent appropriately.