Mehlville coach looking to propel some of his runners past districts this year
Mehlville High boys planning to put their best foot forward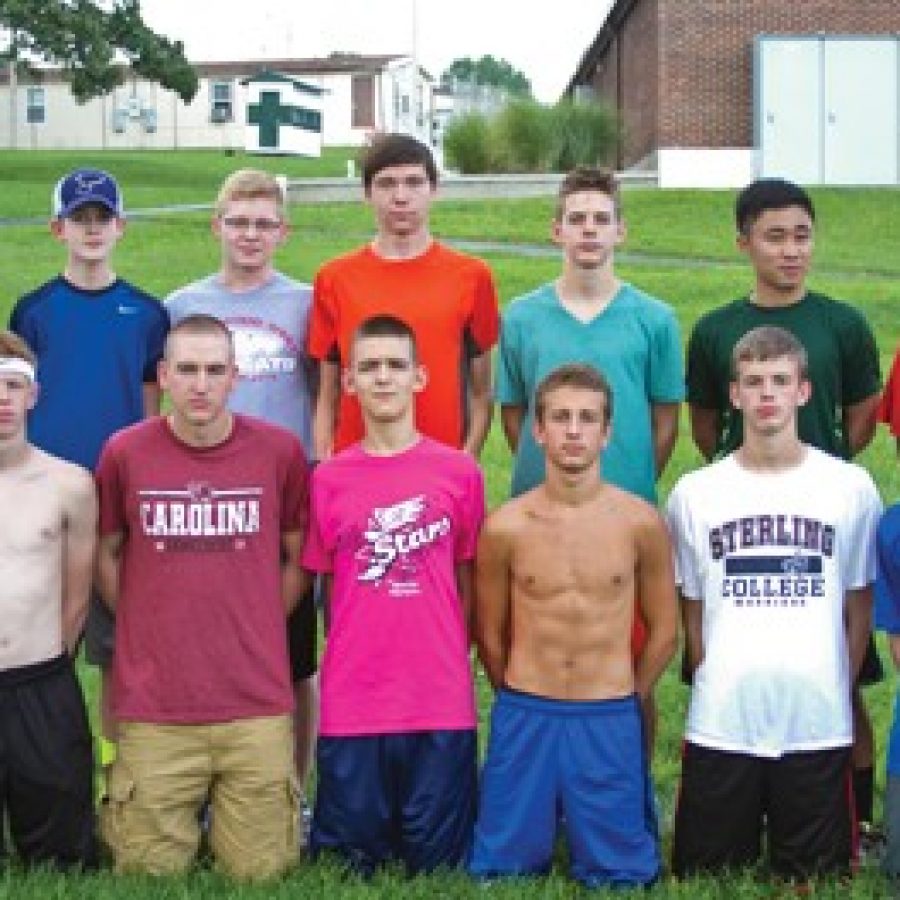 With a year of experience now behind him, Mehlville Senior High School varsity boys' cross country head coach Mark Ehlen hopes to bring the program to a higher level.
Ehlen told the Call that he was pleased with the fitness level of the squad, including his returning runners and those who are new to the sport. He also said he is optimistic about progressing this season and hopes to reach a goal of moving some runners past districts.
"My expectations for this season are that individually and as a team we become better racers at all levels as the season progresses," Ehlen said.
As a team goal, he said, "I want every runner to improve on their PR (personal record best) times by the end of the season."
To lower the team score, which is determined by point assignments, with the lowest point given to the runner with the lowest time, each runner must improve, and Ehlen said his goal is also to make sure his runners are all getting better at the right time.
"Individually, on the boys' varsity team, my goal is that we are training and racing at peak performance the last three to four weeks of the season," the coach said, noting that is crucial in preparing for the district race.
Staying healthy also is important for the team's success this season, according to the coach.
While the majority of the athletes on the team are first- or second-year runners, the Panthers have their team captain, Zach Williams, back from last season.
"I want to see Zach setting a competitive tone early in both practices and races," Ehlen said.
He is also looking for Julian Rhodes and Gryphon Ketterling to step up and make an impact early in the season.